We found meaningful insights in Cross Financial's Bank Employee Engagement Survey results. Overall, bank employee satisfaction is down compared to previous years. As a full-service digital signage partner, we solve communication challenges for community and regional banks every day. Read on for a summary of the report's findings, and examples of how our clients have used digital signage to solve these same challenges.
For more information about Cross Financial's sales and marketing development services for financial institutions, visit their web site or contact President Kyle Hershberger at 402-441-3131 or kyle@crossfinancial.com.
Overall Employee Engagement Scores
In 2022, banks scored highest in the area of empowerment and support. That's good news. We know that empowered employees are engaged employees who buy into company goals and take personal responsibility for their role in meeting those goals.
Banks scored lowest on recognition and motivation. While we don't know the contributing factors, our clients successfully use digital screens in the workplace to show appreciation and gratitude to those who make a difference.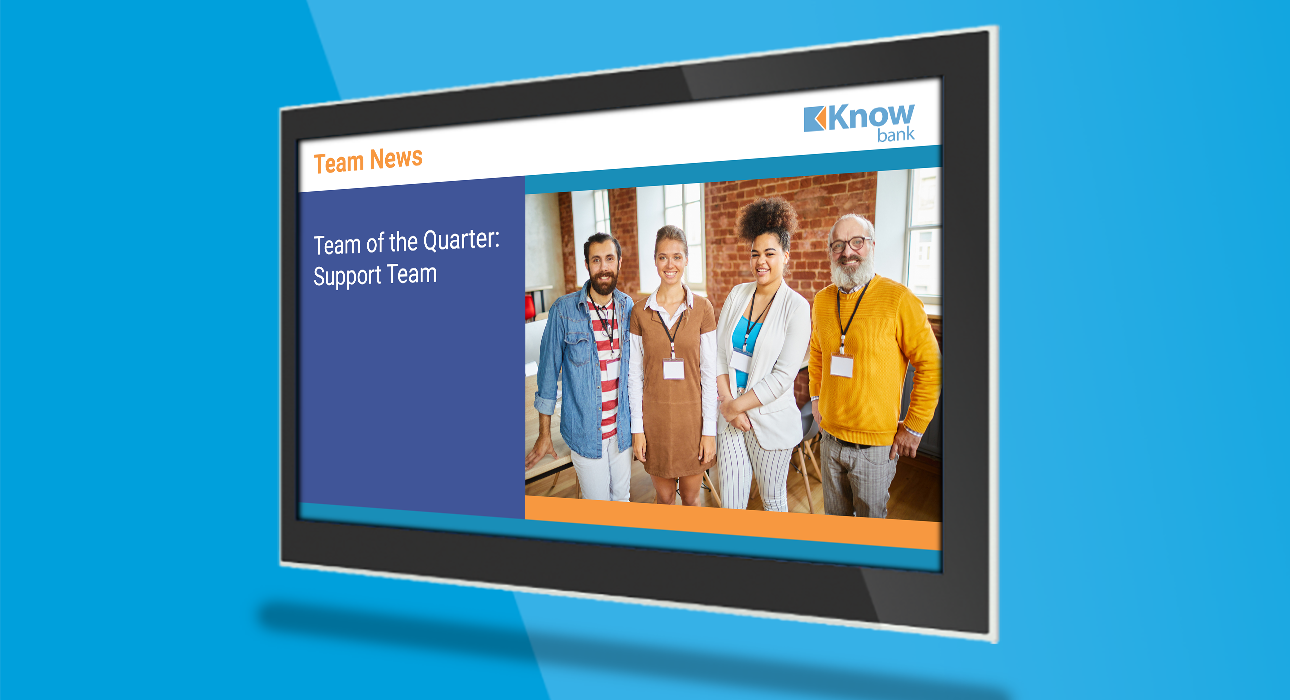 Other areas that were measured in the survey include communication, leadership, supervision and coaching, teamwork, and training and development.
Historically, all seven categories scored lower in 2022 compared to 2021, 2020, and 2019 scores.
Employee NPS
Employee Net Promoter Scores (NPS) answer the question, "How likely are you to refer someone to this organization for employment?" On a scale of 1-10 (1 being the lowest score and 10 being the highest score), a score of 1-6 indicates an employee is a detractor of that employer; a score of 7-8 suggests an employee is passive/neutral about their employer; and a score of 9-10 shows that the employee is a promoter of their employer.
In 2022, the overall bank employee net promoter score was 23%. This is calculated as 48% promoters minus 25% detractors (27% of employees gave a passive score and are not part of the calculation). While this is higher than the 2021 net promoter score of 21%, it is far less than the 2019 score of 35%.
What can banks do to improve their employee NPS score? Showing that you're listening and acting on employee feedback boosts morale by demonstrating to employees that you care what they think. Our client, Salem Five, used its lobby screens before and after branch hours to share award-winning branch teams and positive customer feedback. The result was employees felt recognized for their commitment to excellence for the bank.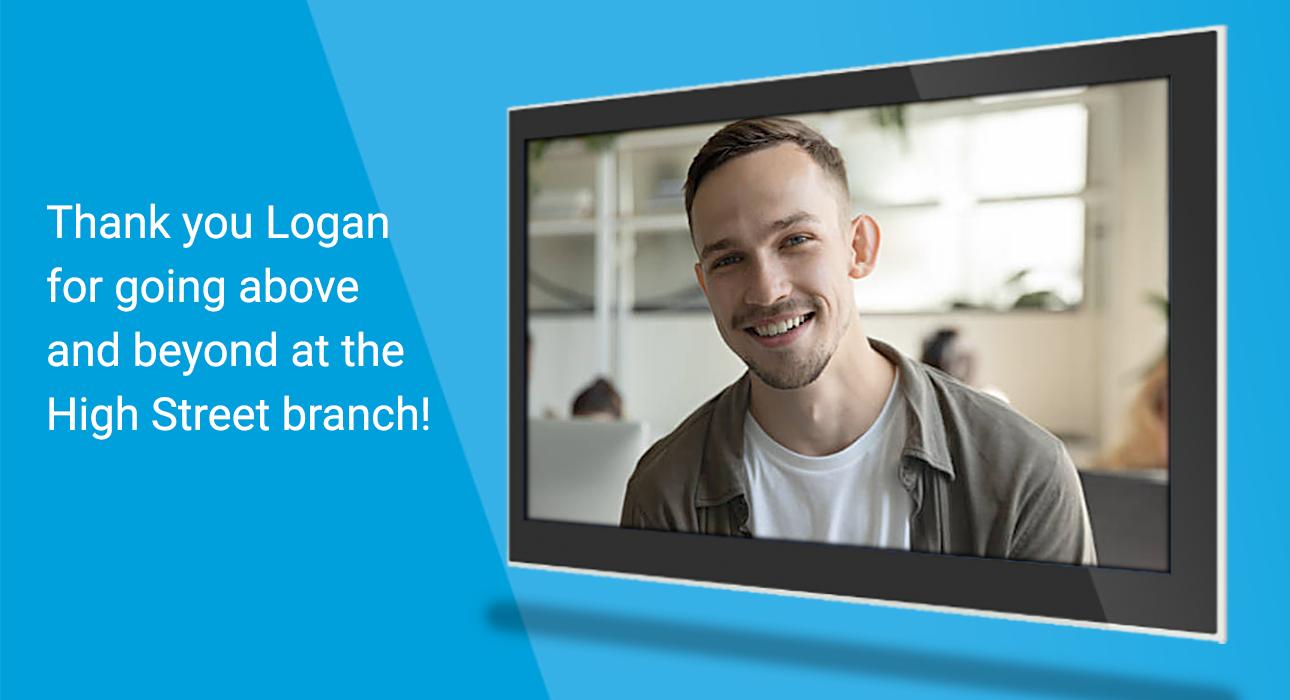 Employee Engagement Index
The Employee Engagement Index is based on responses to these three questions:
I am proud to work for this organization.
I rarely think about looking for a new job with another organization.
Overall, I am extremely satisfied with this organization as a place to work.
Cross Financial's surveys have shown "a dramatic decline in all three questions and the index from 2019 to 2022." What's to blame? It may be easy to point to the pandemic, and later, to quiet quitting. Dig deeper in your organization for trends. What may be lacking at your company that you can change to improve employee engagement?
MidWestOne worked with Kadince to measure its community service hours. We transferred those hours to their digital screens for both customers and employees to see. It's a source of employee pride and commitment to the communities they serve, which reflects the bank's mission.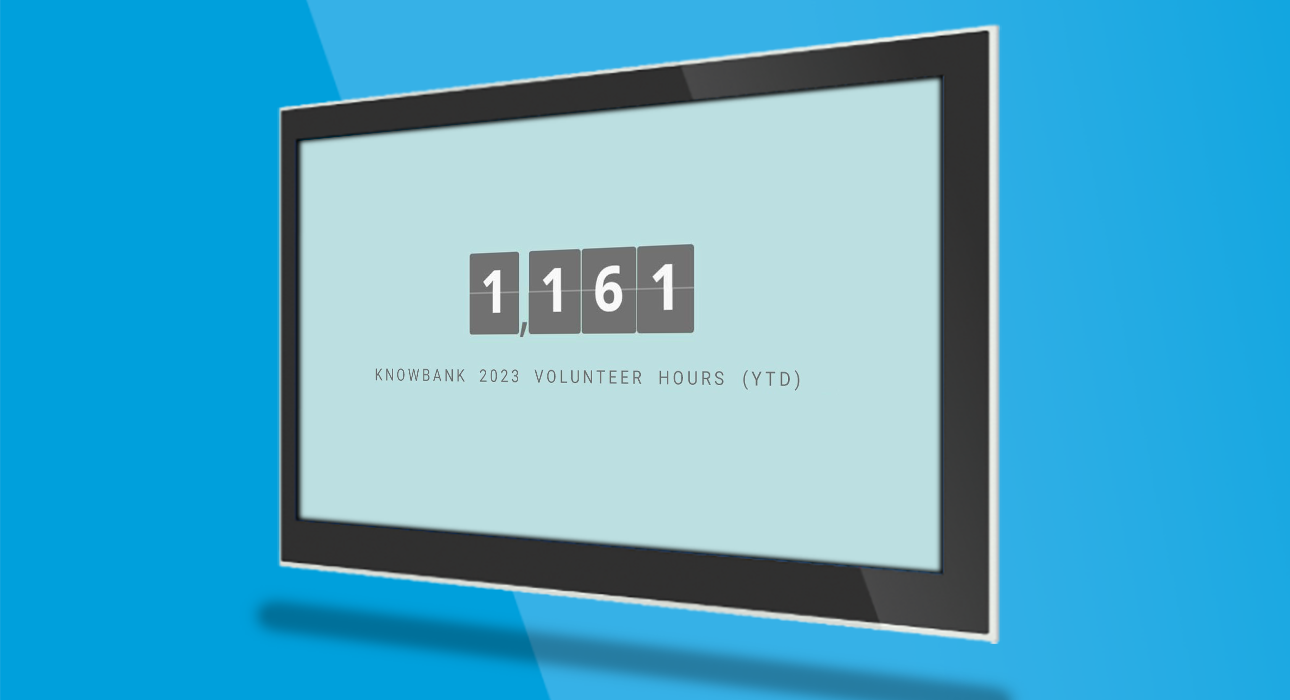 Digital signage is an important and easy-to-use tool to support your bank's employee engagement. Schedule a discovery call with Kiosk & Display's Director, Content Strategy Sharon Klocek-Ibbotson for answers to your questions about employee digital signage.