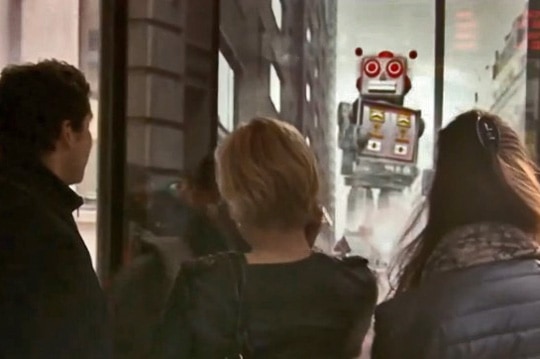 Reported by digitalsignage.com.
Digital signage and augmented reality are helping aliens, robots, a giant monster — and Pepsi Max — rampage through London.
Working with digital out-of-home firm JCDecaux and production firm Grand Visual, PepsiCo surprised and amused people waiting at a bus shelter with augmented reality scenes of a giant robot rampaging across the skyline, flying saucers approaching in the sky or a nearby pedestrian being carried away by a sewer-dwelling tentacle monster.
The trick involved using a transparent digital signage screen to show the normal streetscape before augmenting reality with animated scenes.
See the sign in action here.