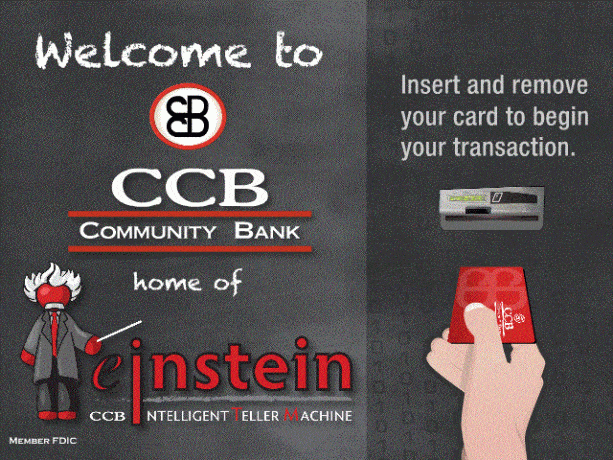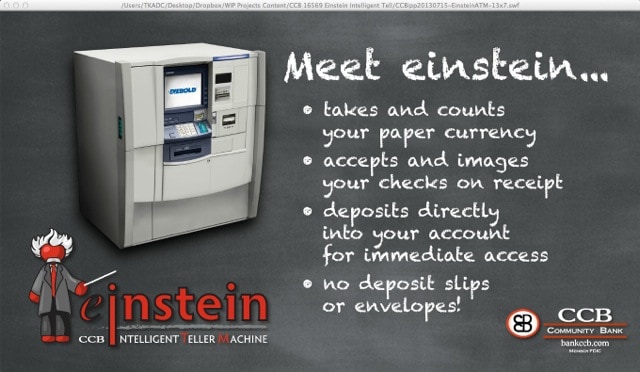 Hopefully you're aware that Kiosk & Display can coordinate and synchronize the content on all the various display screens in your branches. From dedicated digital merchandising screens to kiosks to drive-up screens to ATM screens, we've got you connected. Not every digital merchandising provider can do this.
Fortunately for CCB Community Bank, they were partnered with us. When CCB upgraded their ATM machines to do deposit automation, they branded the upgrade as einstein – the intelligent teller machine. K&D brought this new ATM branding to the attention of customers inside and out with digital merchandising messages for in-branch screens and the ATM screen that greeted customers when they first went to use the machine.
Now CCB can follow the golden rules of marketing effectiveness, which is to embrace continuity and consistency with their messages. And, as usual, K&D makes sure that our client's customers always get their messages…no matter where they are in the branch.