You know how something that's out of place in carefully designed room setting can really drag the entire aesthetics down? Think Marty Crane's chair in Frasier's elegant apartment. No matter the care and attention given to everything else, it's just hard to overlook the aberration. Attention is in the details when it comes to everything working well together.
The same philosophy holds true when selecting a monitor for your digital merchandising system in your branches. Sure, you can use that old Emerson television that's been sitting in the training room closet, but what does that do to the image that you're trying to convey? Especially when it's surrounding your brand and promotional messages. Extreme example aside, even new monitors, if not carefully chosen, can add ugly layers and dimensions that you don't need.
Thin is in when it comes to outside edges known as bezels. Professional monitors, depending on how much you want to spend, can have razor thin bezels. And although professional series monitors have many other benefits (including longer life), you can even find svelte bezels in many consumer models…you just have to look a little harder.
Check out some of our examples. Decide for yourself what best fits your image. At Kiosk & Display, we have many favorite, good-looking monitors that we can recommend for purchase. Just ask.
Attractive Bezels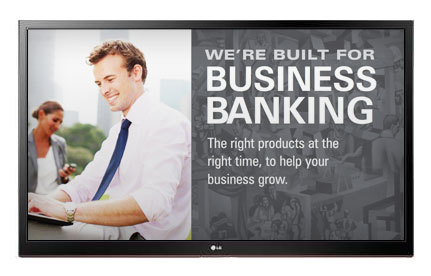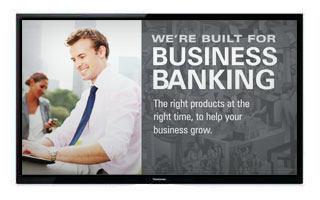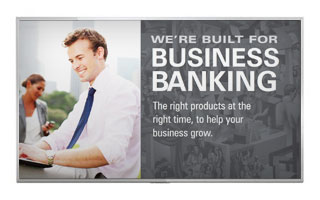 Unattractive Bezels