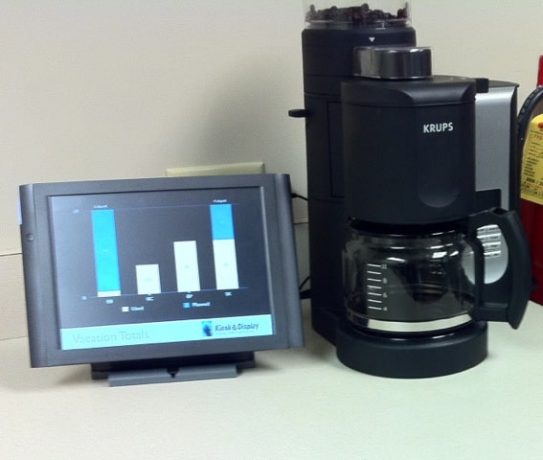 Our award-winning K&D iPoster digital merchandising platform does many things well. One feature that sometimes goes underutilized is the ability to take advantage of a second channel of content. Some of our clients utilize a second channel to deliver additional messages into their retail space with a robust hierarchy of multiple messages.
Others have discovered the power of communicating with associates in the back of the house. Break rooms and lunchrooms provide an opportunity to inform, educate and entertain your branch staff when they're off the selling floor.
We've seen (and created) many different content topics including: HR announcements; daily cross-selling and customer engagement tips; competitive staff sales contests; inspirational messages from management; and organizational developments. And with the ability to connect cable or satellite feeds, you can schedule entertainment blocks so the soap opera crowd doesn't get upset.
The best part? The second channel is included at no extra charge as part of the iPoster system. Just add monitors and content (we can help you there, too) and you've got your own employee-facing communications platform.
Just give us a call and we'll get you set up.