In collaboration with Truebridge Financial Marketing, The Kiosk & Display Company now offers customer awareness campaign media for banks or credit unions using the Truebridge Financial Marketing system.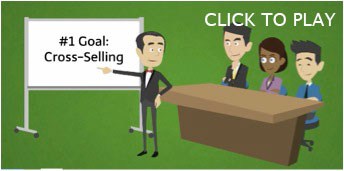 "In speaking with Stewart Rose at Truebridge, it became clear we had a growing number of shared customers that would benefit from increased customer engagement if we could increase awareness of these education tools," said Sharon Klocek-Ibbotson, head of Content Strategy & Development for Kiosk and Display.
Kiosk and Display will offer a generic version of these promotions to all customers for no additional cost – view promotion. Customers with stronger brand requirements may upgrade their media to feature photos and contact info of financial advisors by branch, along with edits to colors, photos and message.
Additionally, Kiosk & Display customers with touchscreen kiosks can request a link to their Truebridge Financial Marketing tools be added to their menu at no additional cost. For more information on Truebridge content, click here.