Savings Institute Bank & Trust's newest branch embraces the latest technology from Kiosk & Display that recognizes digital messaging occurs both inside and outside the brick & mortar environment.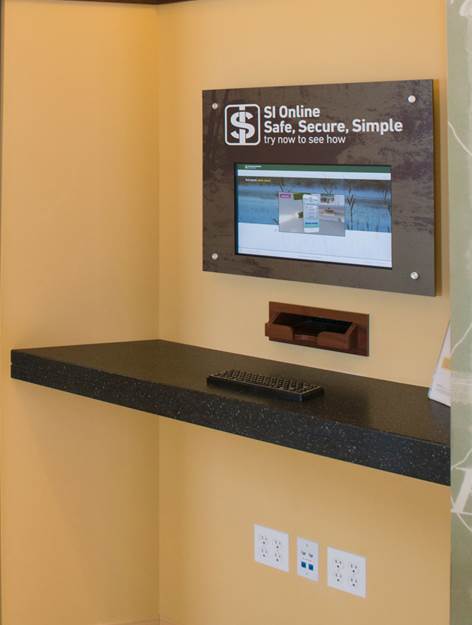 Inside, the bank deploys a fully interactive touch-screen kiosk designed to elicit engagement and conversation between customers and branch associates. Features include secure access to online banking, bill pay, the main website and product demonstration videos. More features, including print on demand and electronic distribution of marketing content is on the horizon.
Outside the branch, the bank recognized customers need the same consistent branding and messaging and what better place to deliver such content than the customer's own smartphone. K&D designed and created a custom branded mobile app that provides users with a fun and robust game-like experience as they navigate the options. Celebration of the new branch takes the spotlight with prize giveaways and social sharing incentives – all designed to give the new branch the attention it deserves.
Digital messaging that knows no boundaries. Uniquely delivered by K&D.