Regular readers of Getting Your Message know that your authors at Kiosk & Display are trying to stamp out nudity. Well, not all nudity, but we feel that naked screens in branches are opportunities waiting to be dressed up in your brand identity and positioning. A naked screen can easily be mistaken for simple television where as a nice organically integrated surround or backdrop can really draw attention to your content and deliver your messages in branded style.
Our client, Kennebunk Savings, knows this to be true and in its recently opened Hampton, NH branch they designed a beautiful backdrop and surround that features imagery connected to their brand identity. There's no mistaking this digital merchandising screen as television. Kennebunk Savings, we salute you.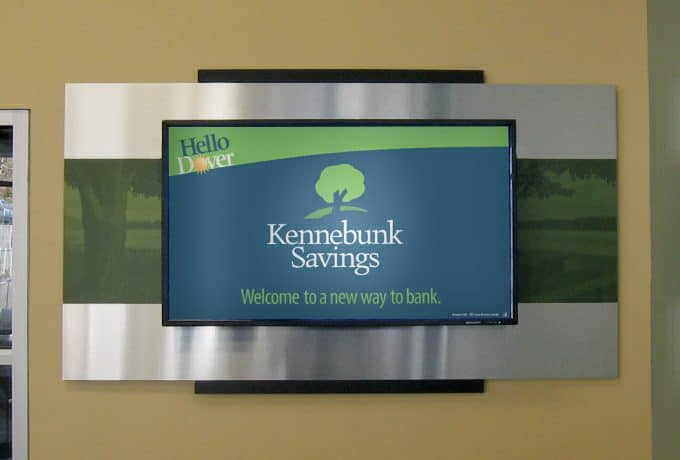 How about your screens or future screens? Do they need a new environment to show off their best features? If so, schedule a meeting with us at Kiosk & Display. We have lots of ideas to dress them up.