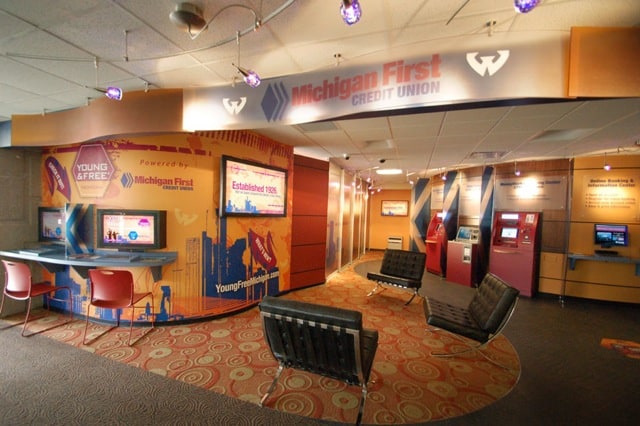 Michigan First Credit Union recently remodeled one of its branches into a Gen Y digital branch using several signage and screen applications from K&D. Located at the food court of the popular Student Center at Wayne State University, the "new" branch features seven digital merchandising screens. Two are touch-enabled online banking stations for 24/7 transaction access. Two screens are wide-screen touch that connect students to MFCU's social media program. And three screens are digital signs used for promotion and branding.
Our client, Linda Douglas, VP/Marketing, wants you to know that digital signage is the perfect way to integrate branch merchandising with product and brand awareness in a tech-savvy way. "It's easier for us to produce digital signage and push it out instantaneously than it is for us to print posters and have to distribute them to the branches", she says.
Credit Union Management's June 2011 magazine issue features the branch and more of Linda's insight.