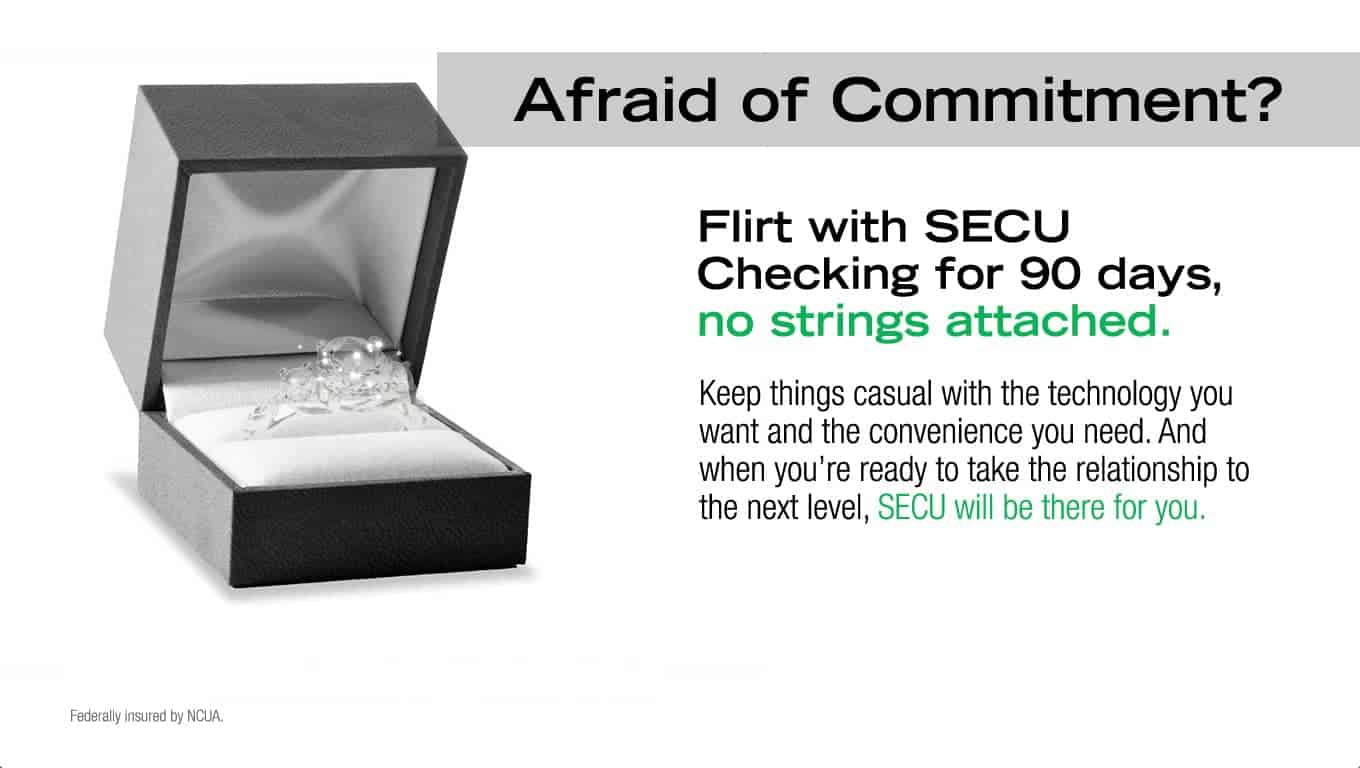 To take full advantage of the benefits offered by in-branch digital signage and kiosks, your messages need to come alive through the power of motion and animation. Static images, slides and syndicated content does nothing for your brand to help it differentiate your organization in the commoditized world of financial services retailing. Custom branded content with arresting movement is what will catch the viewer's eye in your branch.
At Kiosk & Display, we work with most of our clients on animating their existing brand messages. Often times we will receive artwork for a poster or some other collateral piece and our content designers add the visual fun to garner attention. This cost-effective approach to repurposing existing content is a great way to expand the power of a tightly integrated campaign.
Take the recent checking account promotion we created for SECU. Using supplied content from the client, K&D animated a disappearing engagement ring to create a visual metaphor for fear of commitment and flitting with opening a new account…no strings attached. Or the addition of a rubber ducky floating around in a bath tub to promote mortgages. Our client was quite pleased:
"We love Kiosk & Display. They always add something fun when they animate our ads."

– Senior Graphic Designer, SECU
A full-service digital signage company should be willing to help you bring your messages to life through animation and movement. If they aren't, you're engaging with wrong partner.