We go to the marketing conferences, trade shows and forums just like you do. We read the trades and online list serves just like you do. We talk to financial services vendors just like you do. So, just like you, it takes a lot to impress us. And when we are impressed, we like to share. You can thank us later.
We wanted to point you to a very robust and useful tool for securing marketing approvals. It's from Kadince and it's a solution to help your processes flow smoothly.
Among many things, the software provides:
One-click ad approval
ROI tracking and follow up
Various management reports
Mistake insurance
Website archives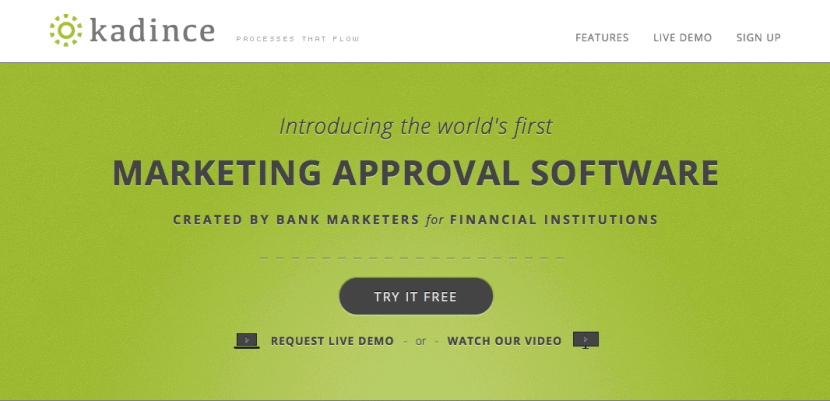 And being cloud-based, there's no software to install locally so your IT department won't get alarmed.
Check out Kadince at www.kadince.com where you'll find demos, videos and other information to help you. Since former bank marketers built the tool, we're sure you'll find it relevant and helpful.
Be sure to tell Kadince that you heard about them from Kiosk & Display.