The term "ominchannel" doesn't just apply to banking channels anymore. The concept of seamless and integrated engagement via a multitude of screens can make your digital marketing messages work harder across all engagement points.
At Kiosk & Display, we're onboarding more of our clients onto an expanded platform of device agnostic delivery where your messages reach your targets where it counts… in branch, and on smartphones.
For example, here are just three ways that texting can enhance your digital merchandising effort:
Text back product or rate offers – the same content imagery and rates that you deploy on your in-branch signage can be delivered via text
Connect content marketing directly to an associate – send contact information to interested recipients
Create a surprise and delight offer – rewards for activities enhance brand loyalty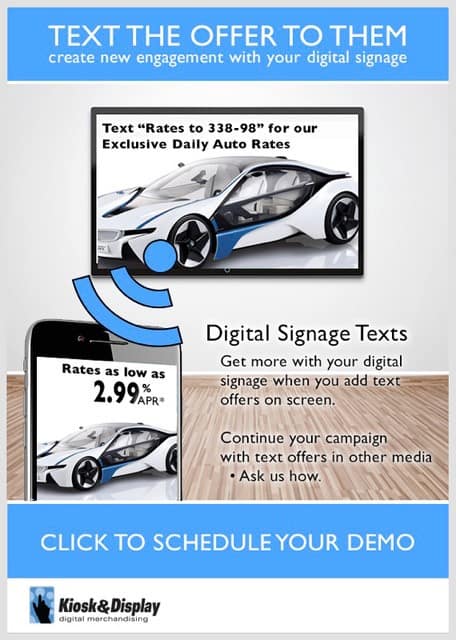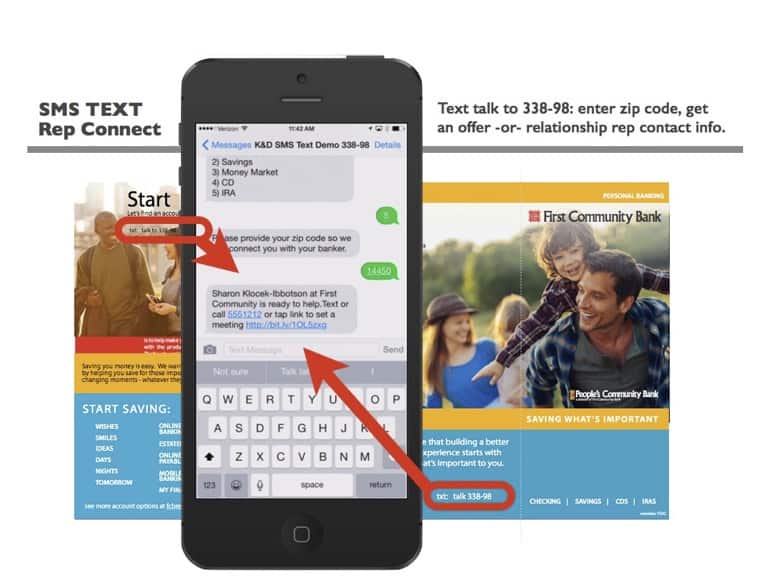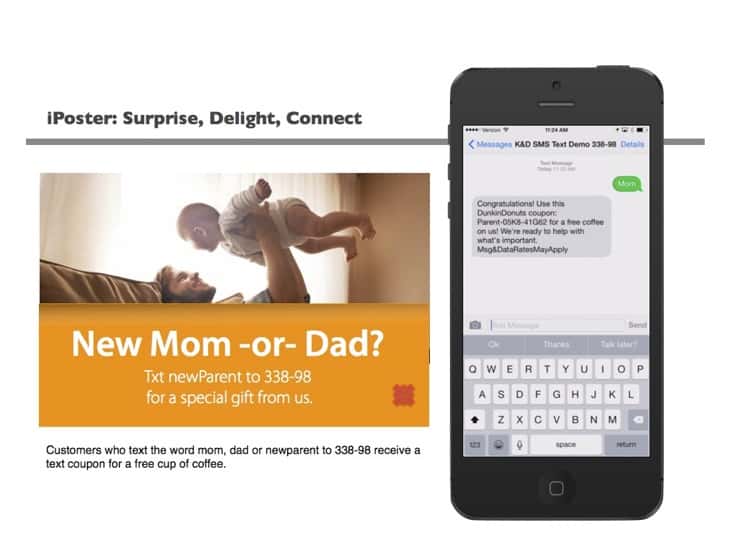 These are just a few examples. You can take a holistic approach to the delivery of your messages on an integrated platform from K&D. Call us today to schedule a full demo.