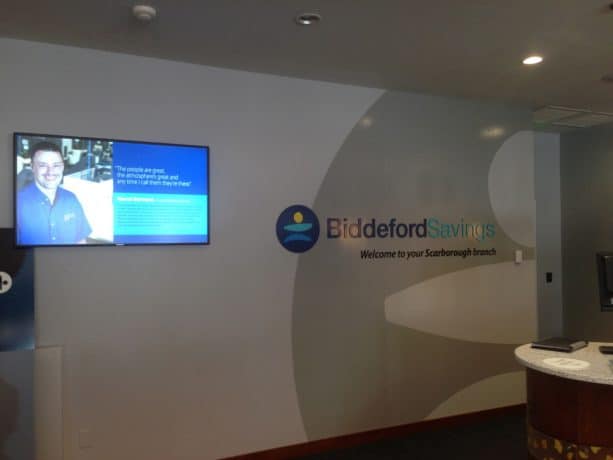 Biddeford Savings recently introduced the K&D iPoster Digital Merchandising platform into their Scarborough branch. The large format screen is positioned nicely in a customer-facing location on a well-branded wall.
In addition to a well-located installation, the bank was quick to embrace a robust, multi-layered content strategy to engage customers. Their loop content is nicely balanced between commercial customer testimonials, local news feeds and compelling branded product announcements and features.
The Biddeford Savings digital merchandising program, designed by K&D, was recently profiled in the ABA Bank Marketing Jan/Feb 2014 issue. If you would like to see and read more of their successful journey into digital merchandising, be sure to look for a copy of this issue.
And if you can't find it, give us a shout and we'll point you to it.