Every morning U.S. workers sit down at their desk, coffee in hand. The first thing they do? Check email. They may scan emails about deadlines for the coming week, or read a quick update from the CEO with the company's progress toward goal. What about employees who don't work at a desk all day, or even have email? How do you communicate with them? If your business is a restaurant, manufacturing facility, or in the transportation industry, chances are you have a team that is spread out across shifts and locations.
Communicating with workers who don't have email isn't easy. Years ago, employers might have included a slip of paper with an announcement in the week's paychecks. As our communication has become nearly 100% digital, front-line and floor workers in industrial or retail settings don't always have an equal opportunity to be included.
Digital signs are an easy and cost-effective way to complement your employee communications and reach staff who do not work at a desk all day. This also includes employees who don't have access to email. There is no limit to the number of ways you can use digital screens to connect with and recognize your staff. From benefit enrollment reminders to staff anniversaries to safety accomplishments, here are a few of our favorites:
Keep Everyone Safe
As the saying goes, safety doesn't happen by accident. Digital signs that include safety reminders – and safety achievements, such as incident-free days – can keep floor workers up-to-date and provide another way to keep safety top-of-mind. Today's safety message can prevent an accident tomorrow.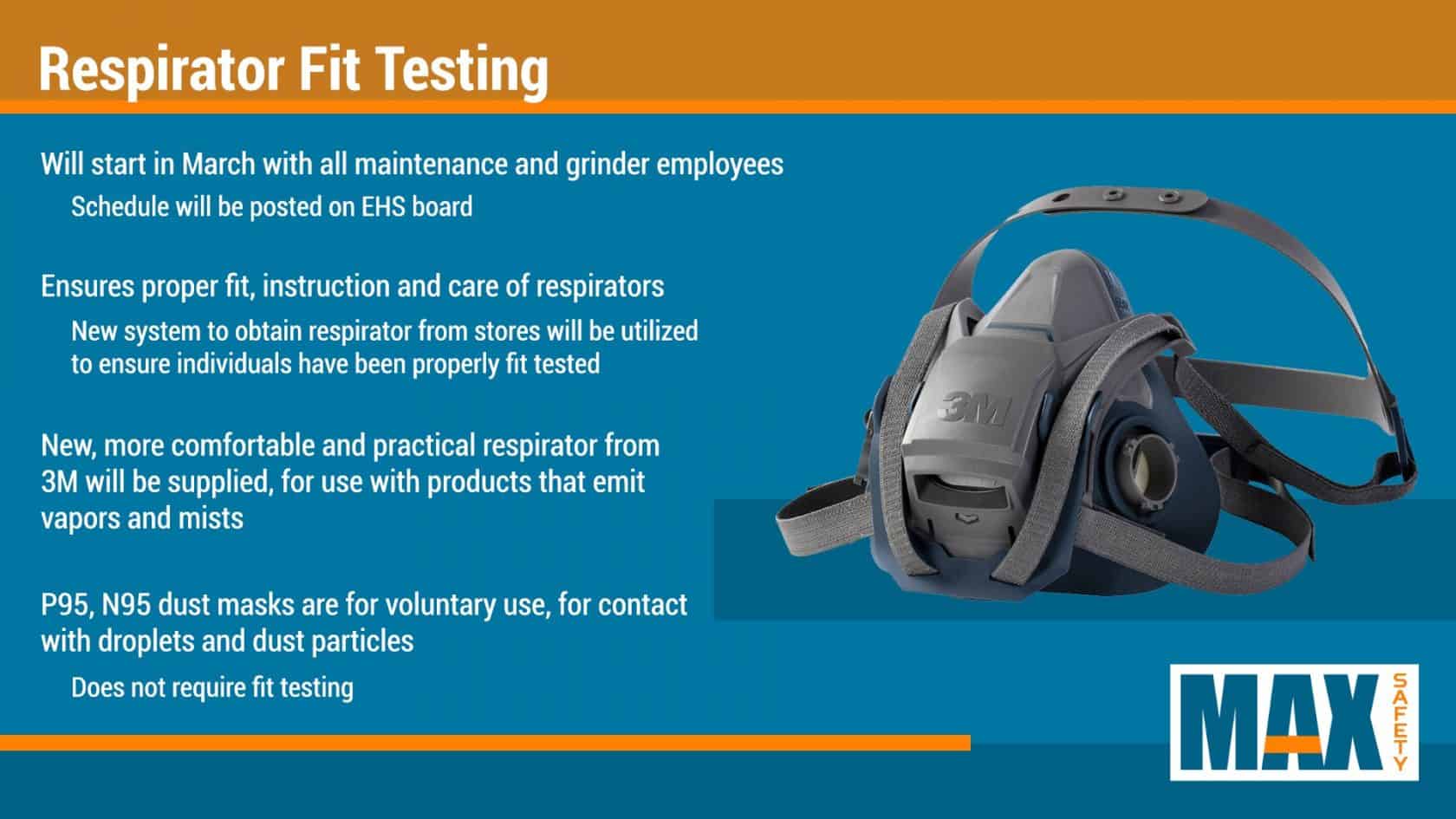 HR News
Vacation time, health and wellness benefits, payroll, and team building days…all require precise, clear communication to be the most effective. Digital screens in employee break areas show one message at a time so that your team gets clarity, not confusion.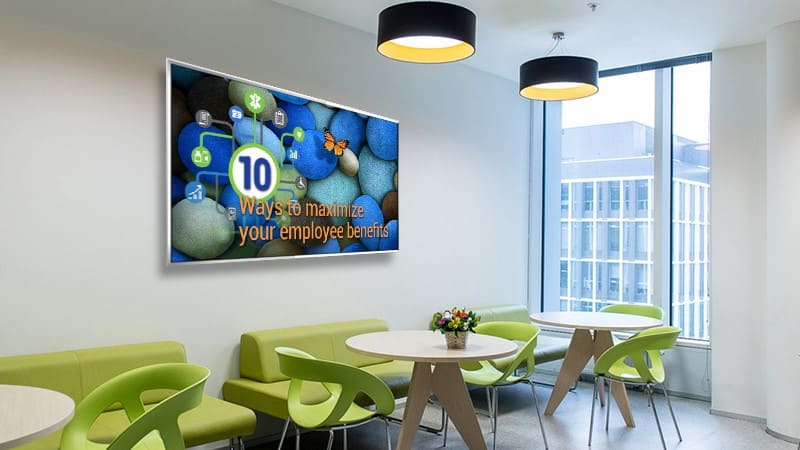 Team Building
Digital signage messages don't have to be all business. Promote the next potluck, or share photos from the last company-wide event. The right content will promote a sense of teamwork, which is especially valuable when your employees work in multiple locations or shifts.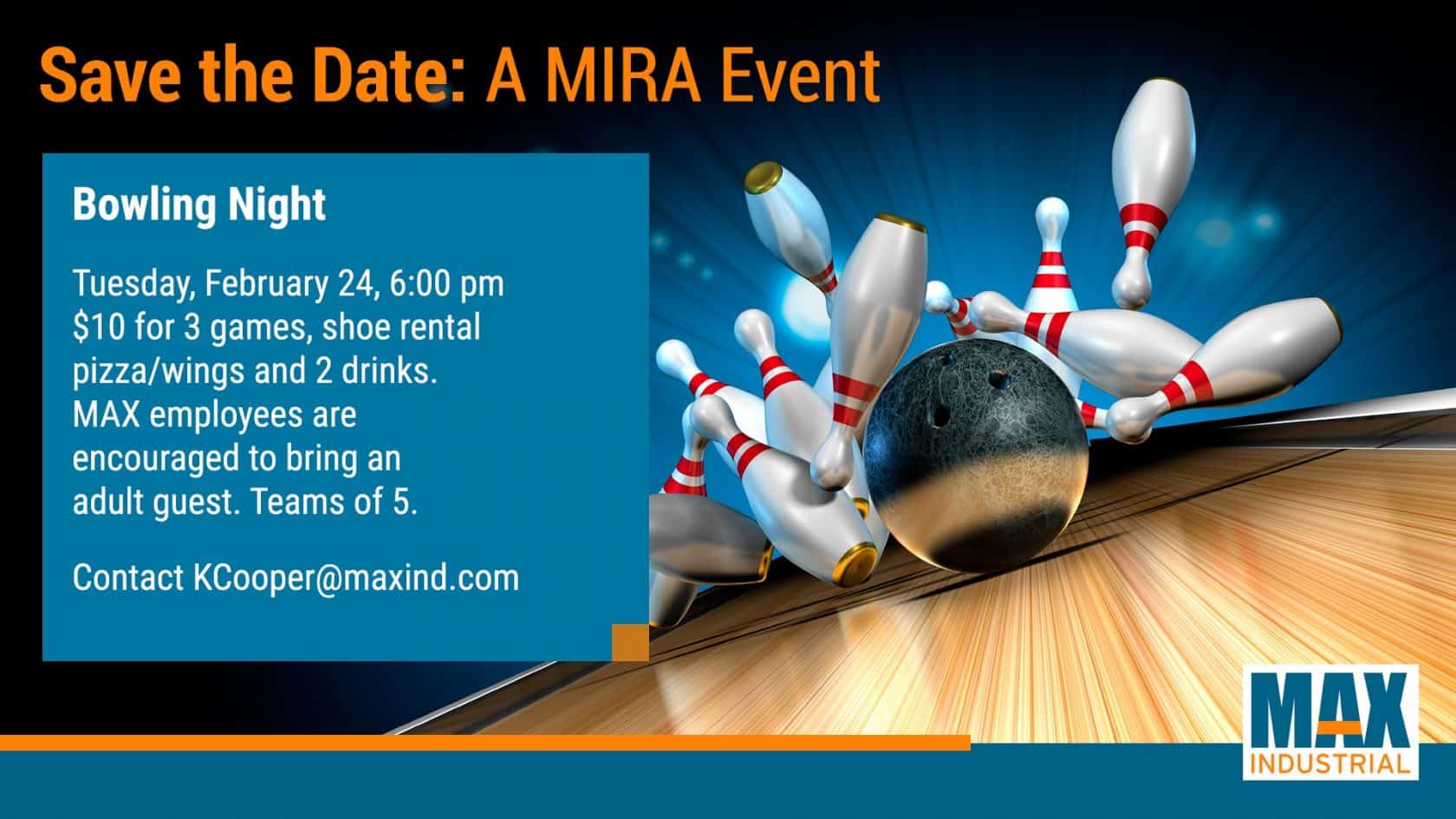 Corporate Updates to Employees without Email
Digital screens let you share corporate results or pre-recorded video updates from the executive team. You can schedule these messages in advance to play on a specific day or time, when they are likely to have the most impact.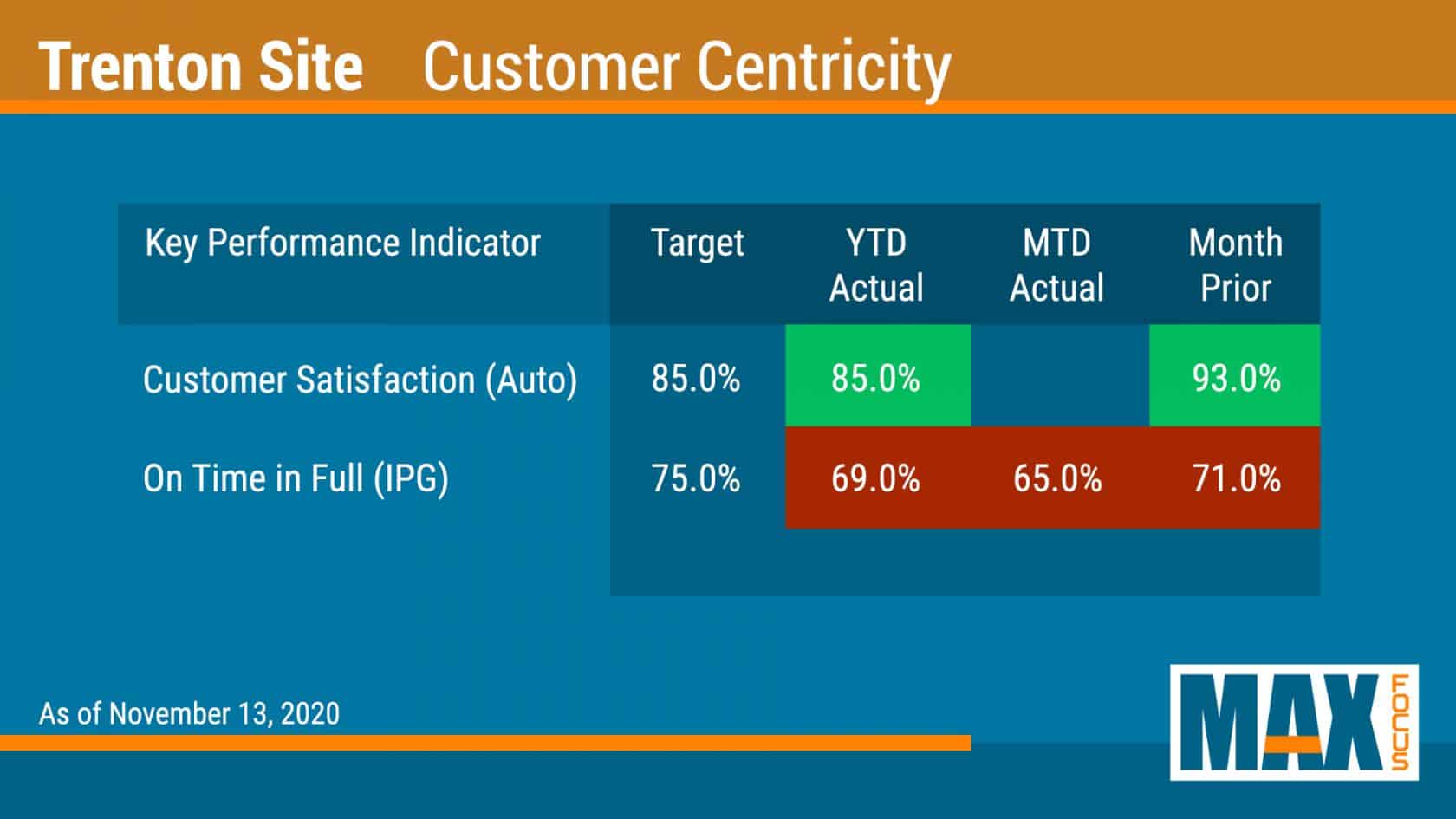 Who Manages Digital Screens?
As a full-service digital signage provider, Kiosk & Display makes it easy to update your messages daily, weekly, monthly, or as-needed. Our foolproof templates don't require any design experience – if you can type it, you can get it on your screens.
For clients with dedicated marketing or communication departments, those employees often take ownership of digital signs. Others leave it to Human Resources. You can even assign message creation to different departments, which are funneled to one person for approval before going live.
Of course, if you don't have anyone to manage your content creation or simply don't want to do it yourself, leave it to us. Our goal is to inspire you with ideas and share employee communication best practices we've learned over 20 years. We'll keep you organized while you communicate with employees across town and across the country. It's what we love to do!
Digital Does It All for Employees without Email
Digital signs are an incredibly flexible tool to communicate with and engage employees, and build teamwork. Whether your corporate goals are productivity- or revenue-based (or both!), digital screens will keep your team updated and involved in your success. Ready to learn more? Send us your questions below, or meet with us.