Kiosk & Display believes strongly in corporate responsibility and giving back. K&D staff is given 24 hours each year to step away from work and volunteer in their communities. Employees use this time to support programs that improve the lives of others. CEO Jon VanderMeer says it's a way his company can "make the world a slightly better place."

Director, Content Strategy Sharon Klocek-Ibbotson used some of that time this month to raise funds for 90.5 FM WBER, a listener and school district supported community radio station serving Rochester, NY and globally through online streaming. WBER is a real-life training ground for local high school radio club students and community members interested in learning about radio broadcasting. When it launched in 1985, WBER was one of the first alternative music stations in the country.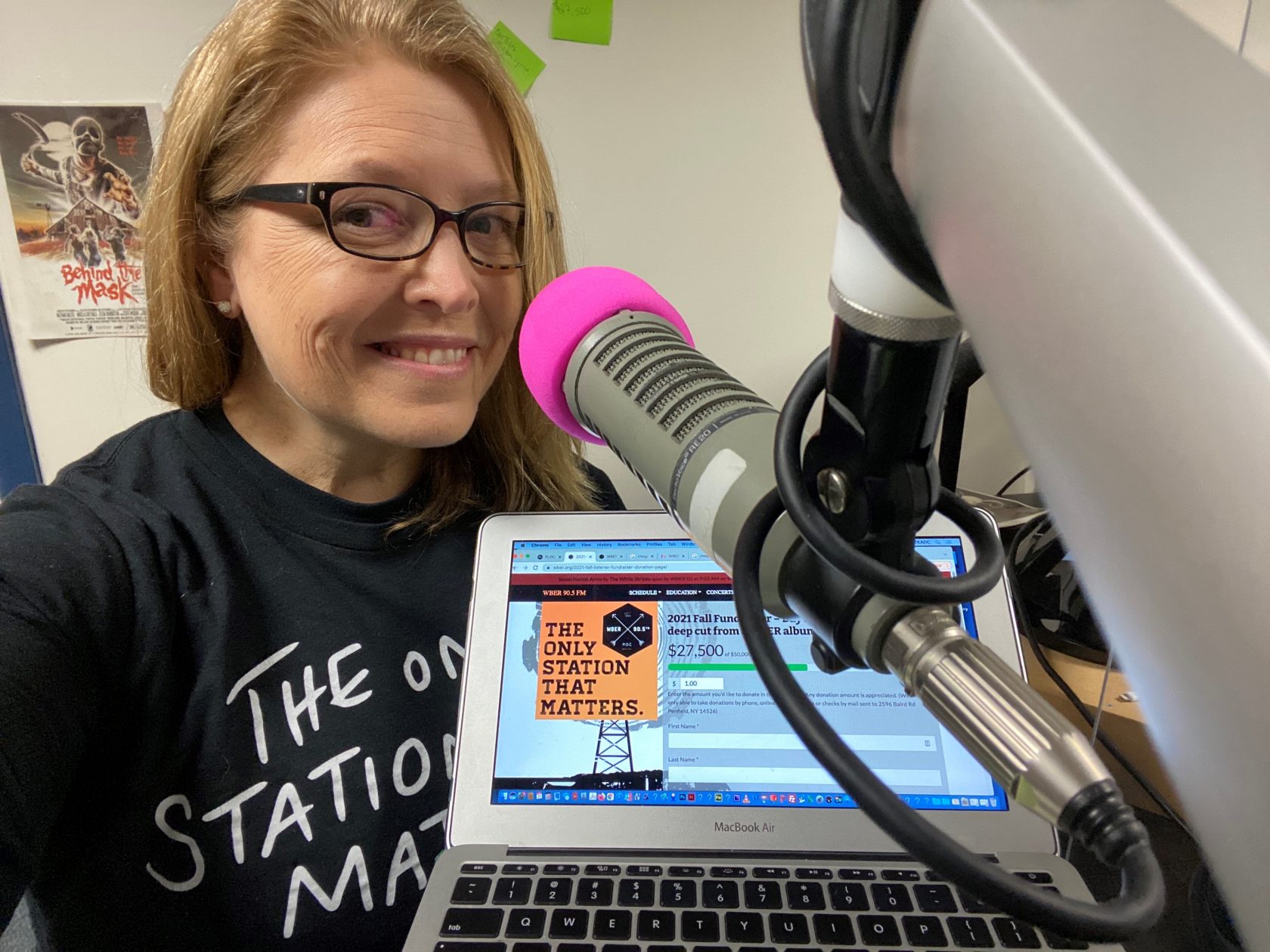 Sharon worked day four of the station's Fall Fundraiser from 7:00 AM until 11:00 PM and helped a team of volunteers, DJs and staff raise over $13,000 of the station's $50,000 goal. Sharon says, "The volunteer time provided by Kiosk & Display made a difference" in her decision to dedicate a full day to the fundraising event where she was on-air, took donation calls, and researched listener requests live.

You can listen to Sharon's show every Thursday night from 7:00 – 9:00 p.m. as DJ Nova. "Becoming a DJ was both fascinating and terrifying," she adds, but it is something she truly enjoys. In fact, Sharon's professional career and exposure as a conference presenter have helped her step into her radio role. Loving the music, playing both new and classic alternative music, and taking listeners' weekly requests make the weekly gig more than worthwhile. "Connecting with people through music happens at such a gut level. Every emotion gets represented. At WBER, every listener is part of the station, like one big crazy, lovable family."

Congratulations to Sharon for a successful fundraiser, and thank you for making a difference in your community!