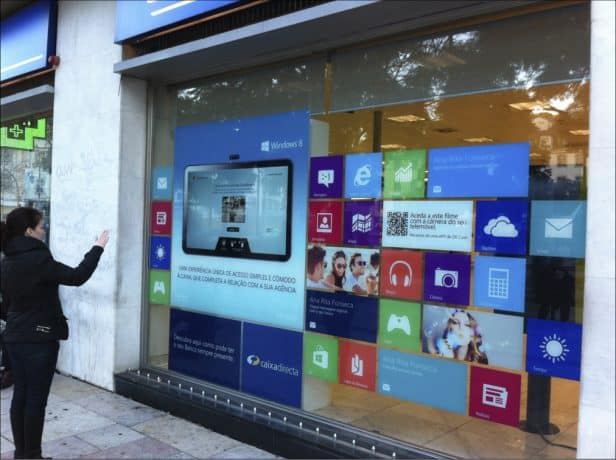 Screens are everywhere. Millennials can't live without them. And they expect you to be on them. So, let's take it to them, even through the fronts of your branches. Retailers are doing it, so why can't you?
Check out this photo straight from the sidewalk in Lisbon, Portugal. A person directing their own way through content choices by interacting with the digital display via Kinect technology. Yes, it works through the front glass plate. Wow. She is self-directing herself to the most relevant content for her. As a marketer, you don't have to guess what interests her…she can self-select.
This is engagement through the looking glass, bringing the ultimate in user experience right to your front door. Or rather, your front window. And it works for you 24/7.
Let's make this work for you. Give us a call and we'll have the crowds waving at you in no time.