Looking for additional ways to justify investing in branch digital merchandising? Or maybe you have a digital messaging platform already and you want to capitalize on more functionality?
Well, here's an idea for you. Kiosk & Display recently partnered with long-time client, Flagstar Bank, to deliver important messages to branch staff via the award-winning K&D iPoster digital merchandising platform. We've been a long-time proponent of back-of-house break-room-style message delivery, but Flagstar has taken the concept to the retail floor by holding monthly staff huddles at 8:00 AM on select mornings.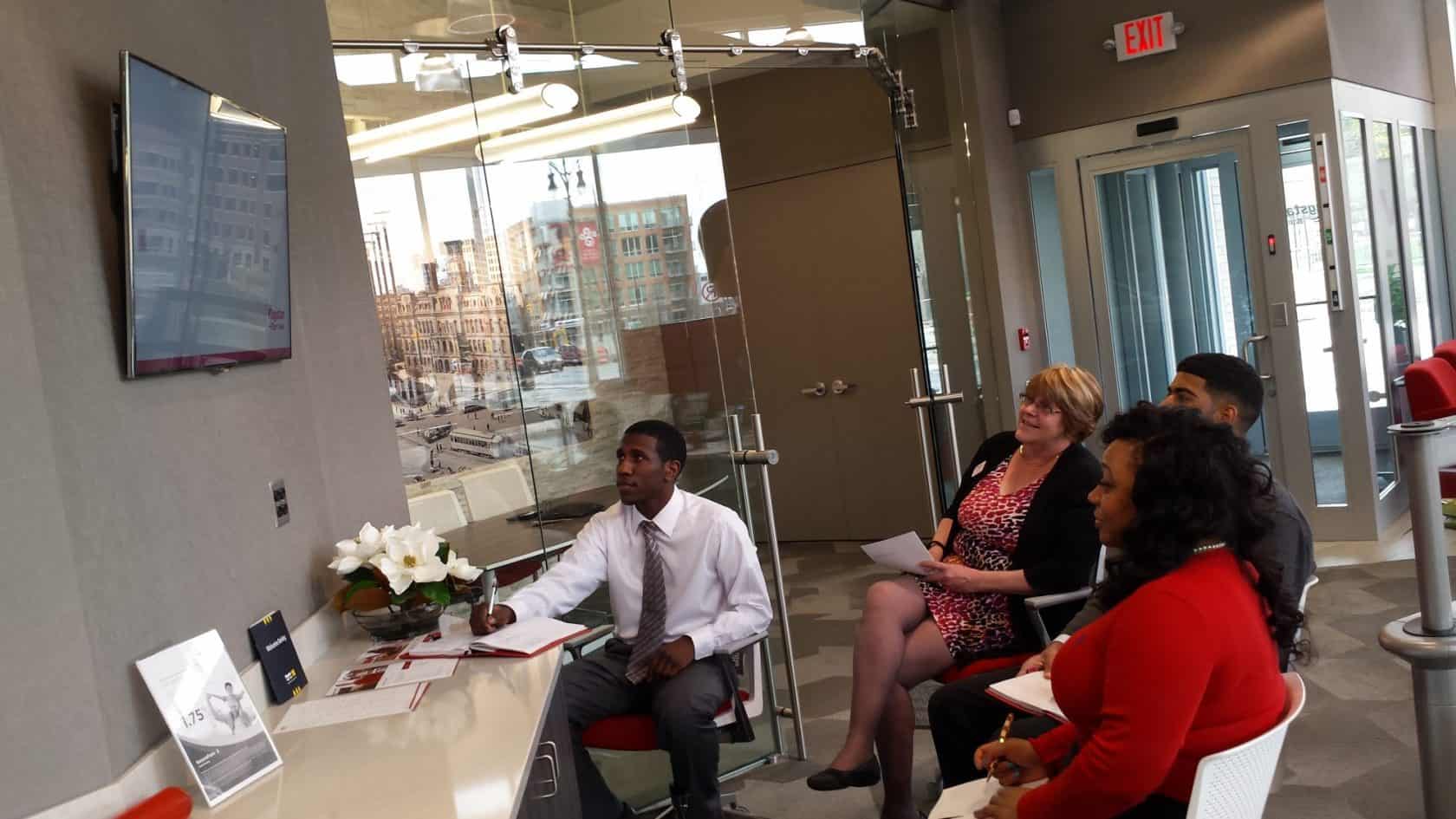 Flagstar generates and gathers key communication points in a PowerPoint file which is then uploaded to the platform by management. Individual branch managers gather their staff around the lobby screens and utilizes the content for teachable moments.
Digital messaging to staff is easy and cost-effective when you have a K&D digital merchandising program. This way, everyone gets your message.