We've been helping banks and credit unions create dynamic digital signage content for decades. Get inspiration from these digital signage content examples!
Digital Signage Content Examples
Client: SECU
Message: On-going Social Media Messages on Digital Merchandising
Retail Objective: To bring select Facebook posts to the branch environment
K&D Solution: Some Facebook messages were not translating well to digital merchandising screens because pictures and images were not high resolution, resulting in a substandard look.
Result: A change in SECU's social media standards to ensure that all content posted is adequate for other applications, including digital signage. When images are not high res, they are removed from the post before becoming digital signage messages. Both versions are shown here.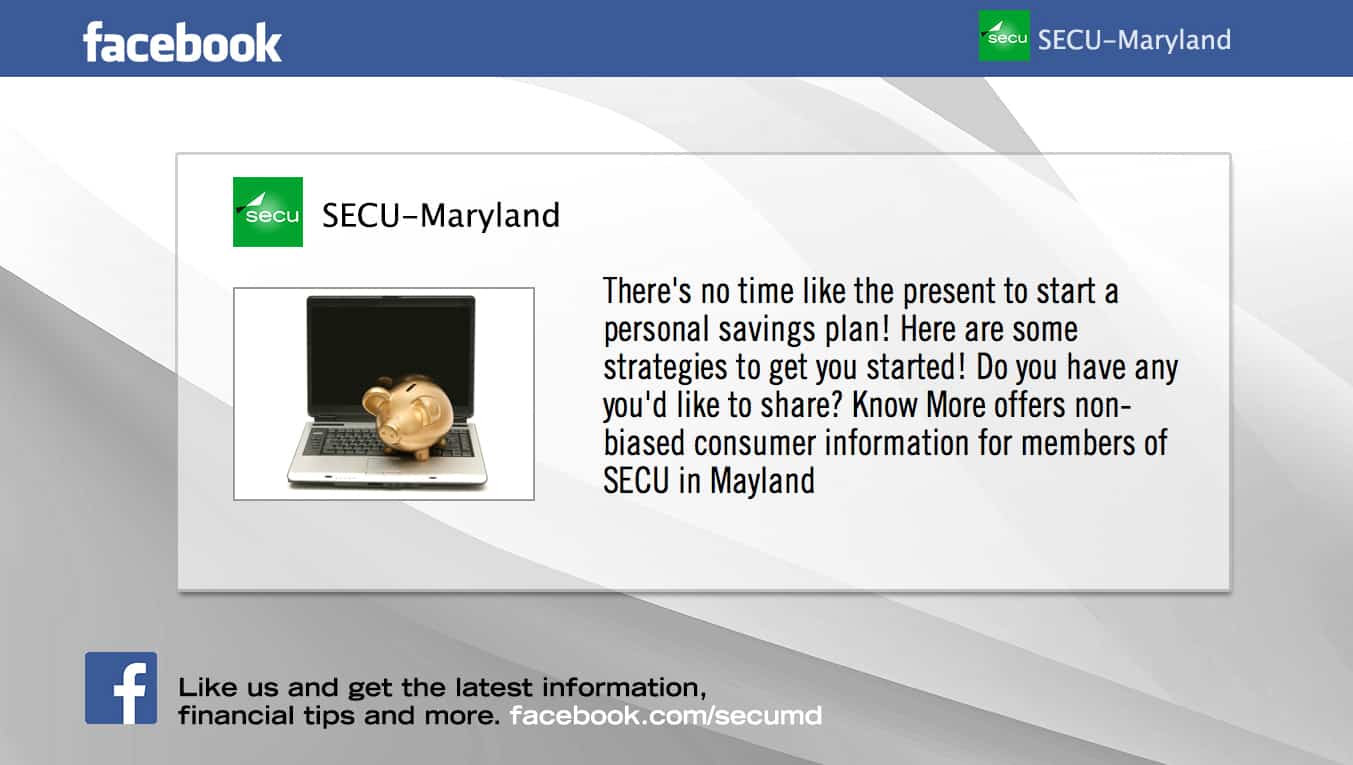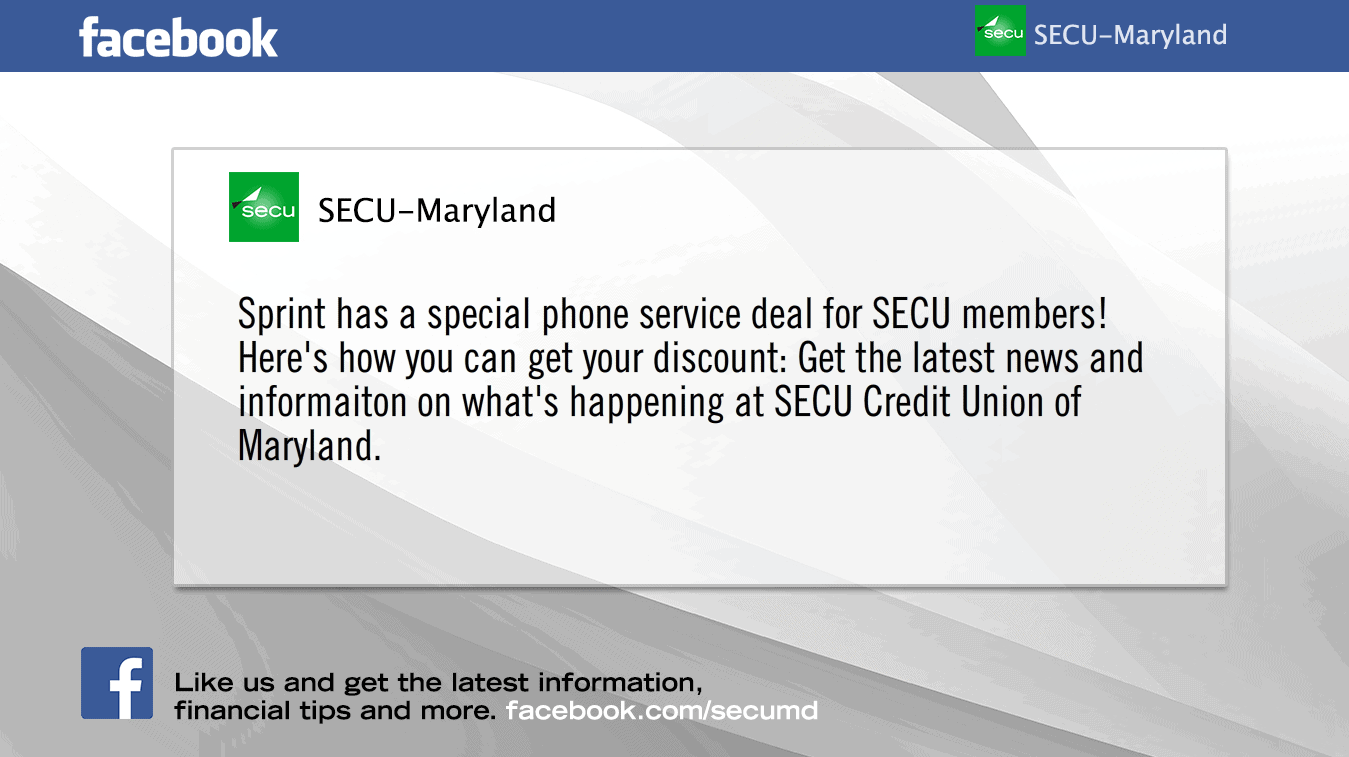 Client: CCB Community Bank
Message: Promote the Koala Green Savers Club
Retail Objective: Enroll kids in friendly program to earn rewards for good grades
K&D Solution: Highlight the benefits of the Club including: Koala Club T-shirt, Green Savers Statement Book, Good Grades Rewards, a Gift with every deposit, magazine subscription and the ability to earn a Koala Certificate of Deposit.
Result: The digital merchandising messages in the lobby are creating lots of excitement and demand and enrollment is up and meeting objectives.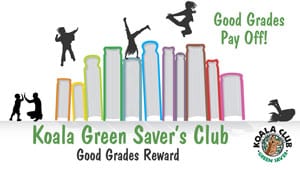 Client: Forcht Bank
Message: A New Direction in Banking
Retail Objective: Capture passerby-attention with dynamically-changing kiosk graphic interface
K&D Solution: Constant random airplanes in flight; background colors change with the weather
Result: Working great as a customer-assist tool to help CSRs explain/interact with products
Client: SECU
Message: Promote SECU Technology Expo as the chance to learn about mobile/tablet banking
Retail Objective: Promote all of SECU's eServices, including Online Banking and Mobile Deposit.
K&D Solution: Incent enrollment with free gift cards and the chance to win an iPad
Result: Classes for the November 15/16 Expos are filling up fast!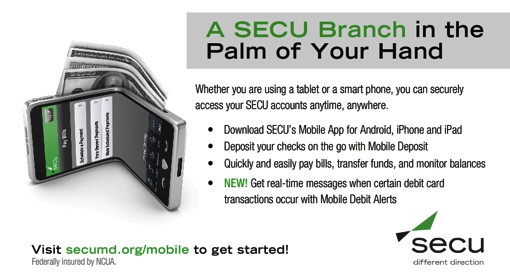 Client: Peach State Federal Credit Union
Message: Toys for Tots
Retail Objective: Solicit unwrapped toys for U.S. Marine Corps distribution
K&D Solution: Promote everyone's favorite holiday charity with captivating falling snow effect
Result: Toys at every branch that will find their way to needy children all over Atlanta