Keep safety top of mind with digital signage for manufacturing and industrial facilities.
Manufacturing facilities present a unique communication challenge. How do you reach floor workers who don't have access to email, while flyers and bulletin boards are often ignored? Safety digital signage for the manufacturing industry provides an unparalleled level of engagement across all of your departments and locations. Customized, visually-driven content can inspire and inform your staff, build community, and connect employees across shifts and locations. Digital screens promote safety, are ideal for recognizing achievement and providing benefit reminders.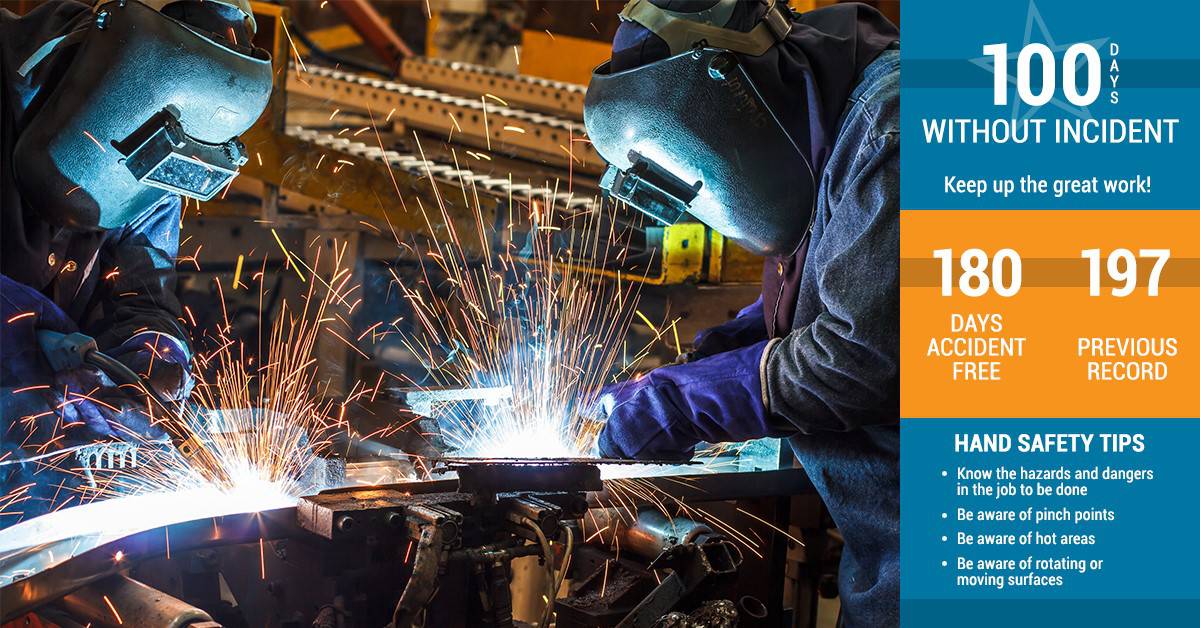 ---

---
Digital signage helps the plant manager or human resources executive communicate safety protocols, KPIs, team or company goals, benefits reminders, and recognize top performers at your facility. Animated messages are more memorable than email, text, or app notifications. Create a sense of community using dynamic content unique to your industry and your business. Don't rely on a generic library of content to keep your team connected. K&D's content experts will share proven best practices for safety digital signage for manufacturing clients, designed to engage and inform workers and improve productivity. K&D is a full-service digital signage provider, which means we will help you with proper site planning for your screens, manage the entire installation process, develop a perfect playlist based on location, time of day, and audience, show you how easy it is for individual team members to create content (if desired), and provide unmatched support.
Reach employees across shifts and locations with digital signs in your manufacturing facilities. We can't wait to help you find the perfect solution!