During business hours, digital signage presents highly branded and relevant marketing messages to customers and members inside the branch. Alone, that would be worthy enough of a marketing investment. But how about some extra bang for the buck? Many of Kiosk & Display's clients keep their screens humming after hours for training purposes.
Makes sense, right? Why have staff travel to a central location during precious daytime selling hours? With in-branch digital screens, employee training takes place right in their home branch. Kiosk & Display's iPoster system can easily be scheduled to automatically switch from customer-facing messages to internal ones and employees can learn "on the job."
Kennebunk Savings Saves Employee Training Time
Our client, Kennebunk Savings, will sometimes send a regional training specialist to the branch to augment the digital program. "We're able to have more personal and more detailed discussions around specific training issues after viewing the content with our front line associates," says Jenny Straezt, Kennebunk Marketing Coordinator. "It clearly reduces time and cost associated with this important function."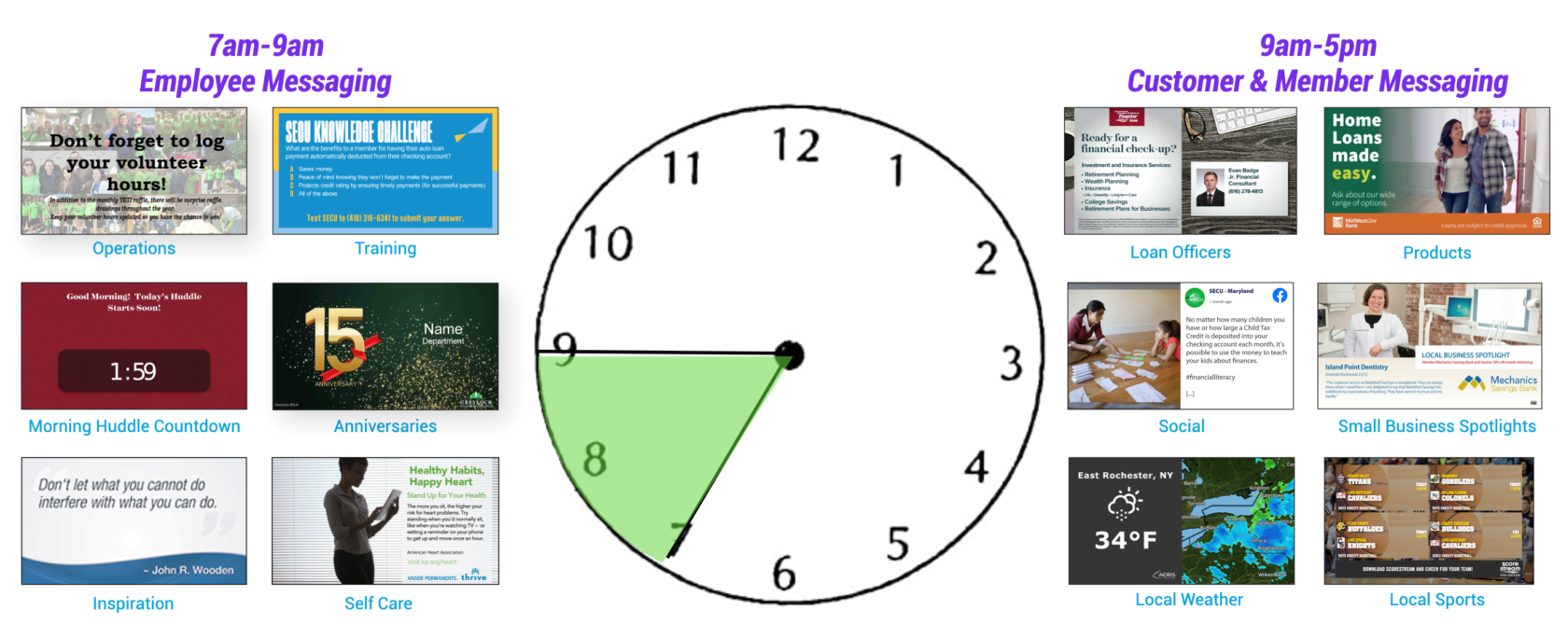 Building Employee Culture with Digital Signage
SECU is using employee education to deepen its culture. SECU believes that employees are the defining factor in its success, and in turn, their members' success.
The digital screens in branches and back office areas are part of a larger effort to align the employee journey with the member journey. Knowing that the credit union's front line is the face of the brand, giving employees the tools to improve their knowledge helps give them everything they need to deliver on SECU's brand promise to its members.
SECU uses its digital screens after hours for employee trivia. Employees can text their answer, which helps the Learning and Development team identify knowledge gaps. Correct trivia answers are revealed weekly at branch and department huddles.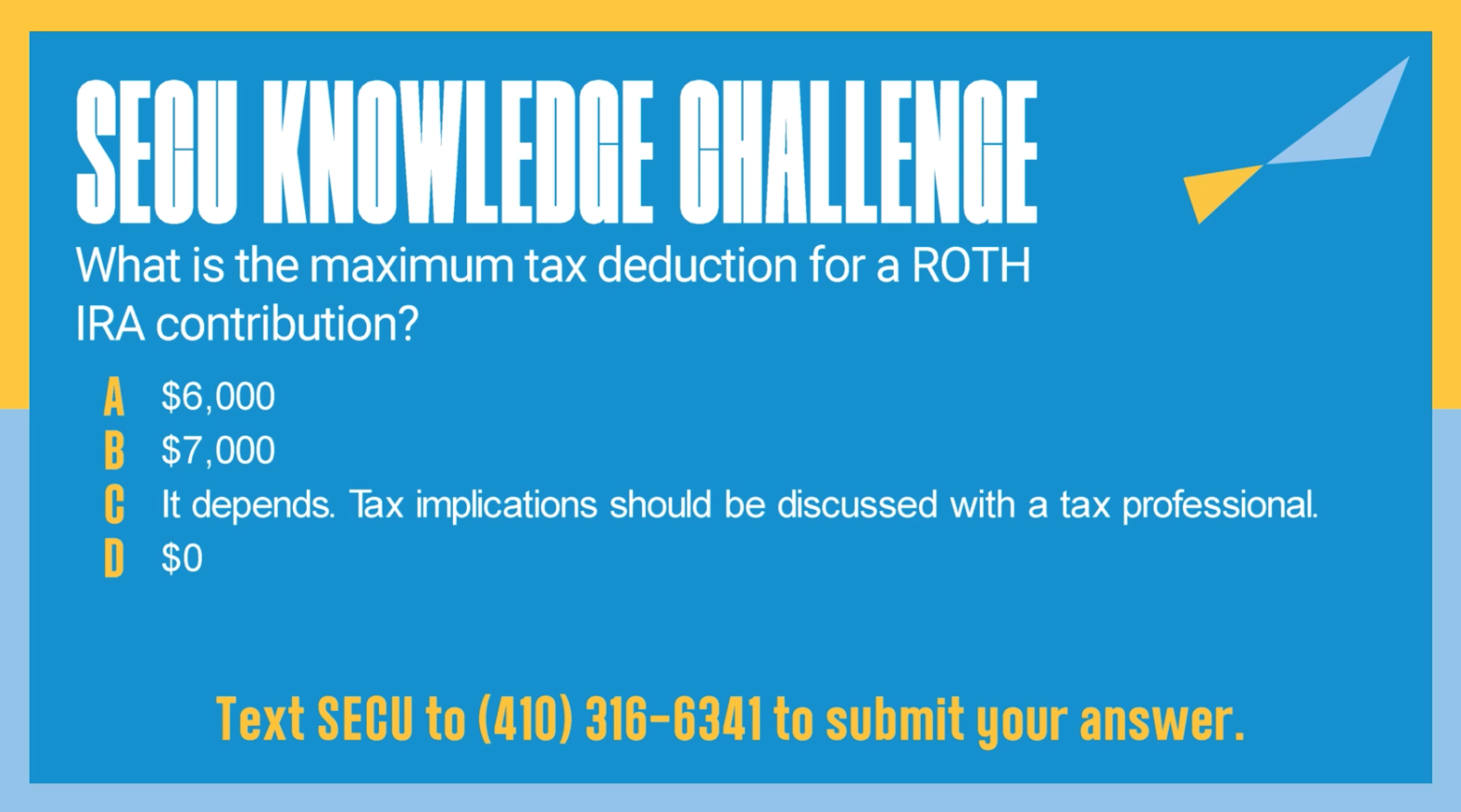 Leineweber says that adding the texting component gamifies product knowledge and has supported quick adoption and usage among employees. "Engagement rates have been extraordinarily high," says Leineweber, and feedback has been 100% positive. SECU is adding member-facing content to complement the employee training topics.
Display Employee Training Content Automatically or On-Demand
Training presentations are easy to control locally with a hand-held remote, or you can set them to run automatically on a specific schedule. Whatever your preference for training might be, you can get additional return on your digital signage investment when you use the Kiosk & Display iPoster system so your staff can all get the message . Ready to learn more? Email Chief Experience Officer Jon VanderMeer or schedule an introduction to effortless digital signage.