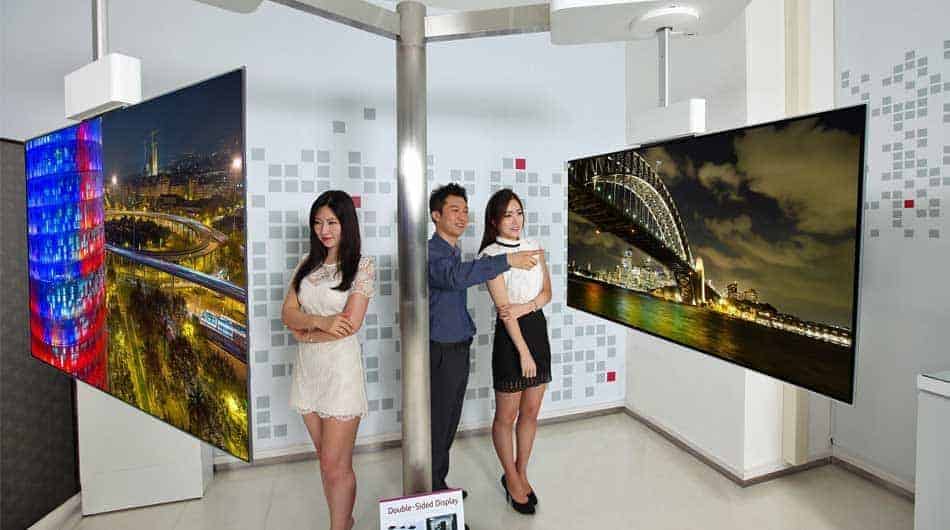 At this year's CES, the big electronics show, manufacturer LG unveiled a host of innovative television screen configurations including one that really caught our attention… a 55-inch "dual-view" flat screen, or a double-sided television! It is actually two separate displays, spliced together so that there's no real back – both sides display video. The whole thing is just 4.9mm thick, with thin bezels around the edges.
It's a perfect configuration for a free-standing kiosk or pedestal mounting to display your branded content in two directions. The same messaging can be displayed on both sides at once, or you can partition the content into two separate messaging streams.
We'd love to get our hands on one of these remarkable double-sided television screens…anybody out there want to partner up with us and roll out a prototype? If so, give us a shout…we'll work out a great deal with you.