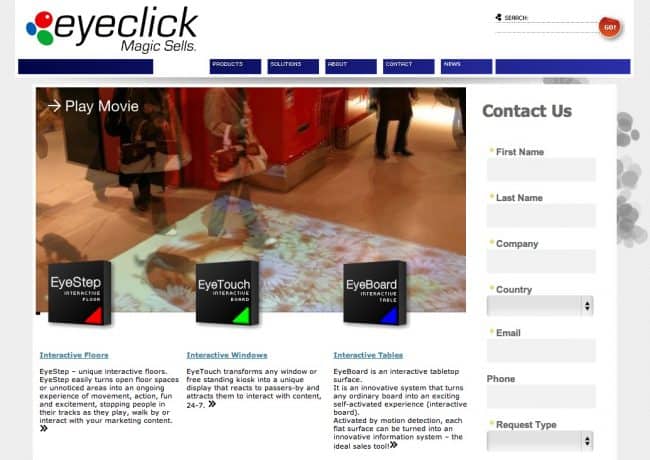 As we've blogged many times, interactivity is the future of digital merchandising. Engaging your clients at the point of sale and providing a memorable user experience can have long-lasting favorable connections to your brand.
At Kiosk & Display, we're always on the lookout for new technology partners that can bring cutting edge tools to our digital merchandising iPoster platform. And we've got a new one for you to check out: Eyeclick. As they say in their tagline, magic sells, and we are believers.
Check out their website and demonstration videos here.
They have three distinct products for your branch: floors, windows and table surfaces. We like the floor application best. How about you? Ready to try something like this in one of your branches? If so, give us a call and we'll work out a pilot program for you. With an interactive floor in your branches, people will definitely get your messages.