K&D is pleased to announce that one of our most valued and longstanding digital merchandising clients is rolling out our award-winning digital signage platform across their entire network.
Flagstar Bank has been a K&D client since 2004. Like most large networks, Flagstar deployed a variety of digital merchandising delivery systems that accumulated in various configurations over the years. K&D has been upgrading branches on an on-going basis to the iPoster as time, budget and prioritization permitted.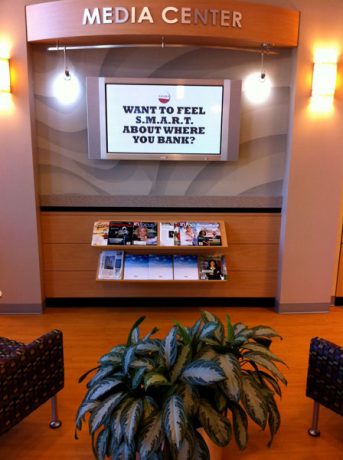 The K&D iPoster Platform is now network-wide at over 100 branch locations of Michigan-based Flagstar Bank.
If K&D can deliver digital merchandising components for a network of this size, think what we can do for your branches. And while you're thinking of us, go ahead and give us a call to get the ball rolling on a conversation about your needs. We'll get your network up and running, too.