Forcht Bank, one of the largest bank groups based in Kentucky, just installed a new iPoster digital merchandising platform in a new in-store branch in Louisville. Integrated nicely into branded wall surrounds, there are two screens that flank the dual teller pod for clear line of sight viewing from anywhere in the branch.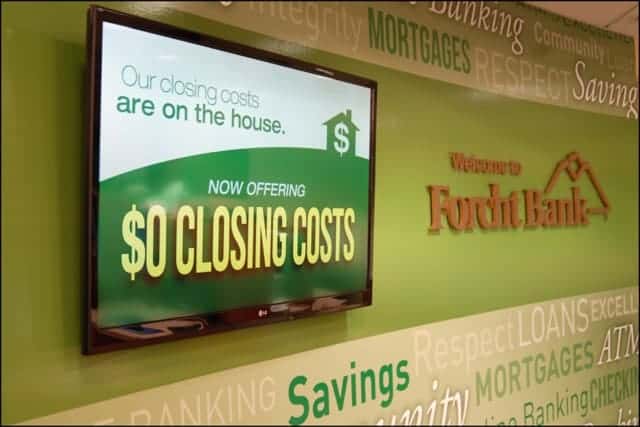 A third screen that encourages an interactive experience controlled completely by customers compliments the two screens nicely. This interactive display is specially designed as customer-assist tool to help CSR explain/interact with products.
Together, all three screens shout "technology" and convey the image and perception that Forcht Bank is on the cutting edge of banking services. And we most certainly agree.