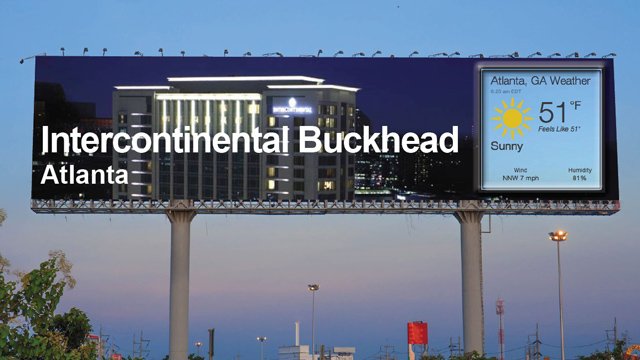 Looks like Kiosk & Display has been designing hybrid digital signage for years…we just didn't know it had an official name. We've been long-time proponents of incorporating environmental elements and surrounds around our digital merchandising screens. The more you can incorporate the screen into its surroundings and make it look seamless, the better attention and engagement it will receive.
Now the same approach is being applied to outdoor billboards. According to our friends at digitalsignagetoday, outdoor advertising providers are fusing a static message with a digital screen to create "hybrid" digital signage.
It's pretty effective. Click on the image of this hybrid billboard and you'll be taken to the article which features several examples.
Hybrid digital signage. Yea, that's what we do.