Today's HR professionals wear many hats, from problem solver to recruiter to company cheerleader. Perhaps their most significant role is ensuring employees are engaged and marching to the beat of the company drum. How do you do this when you have dozens of teams, locations, and shifts across your organization? The answer: digital signage.
Digital signage is a tool that can change the way you communicate with your employees, and one that your company should have in its employee communication toolbox. Maintaining digital screens in your workplace allows you to share your company's one big goal. Additionally, they can help to align goals across lines of business and areas of focus.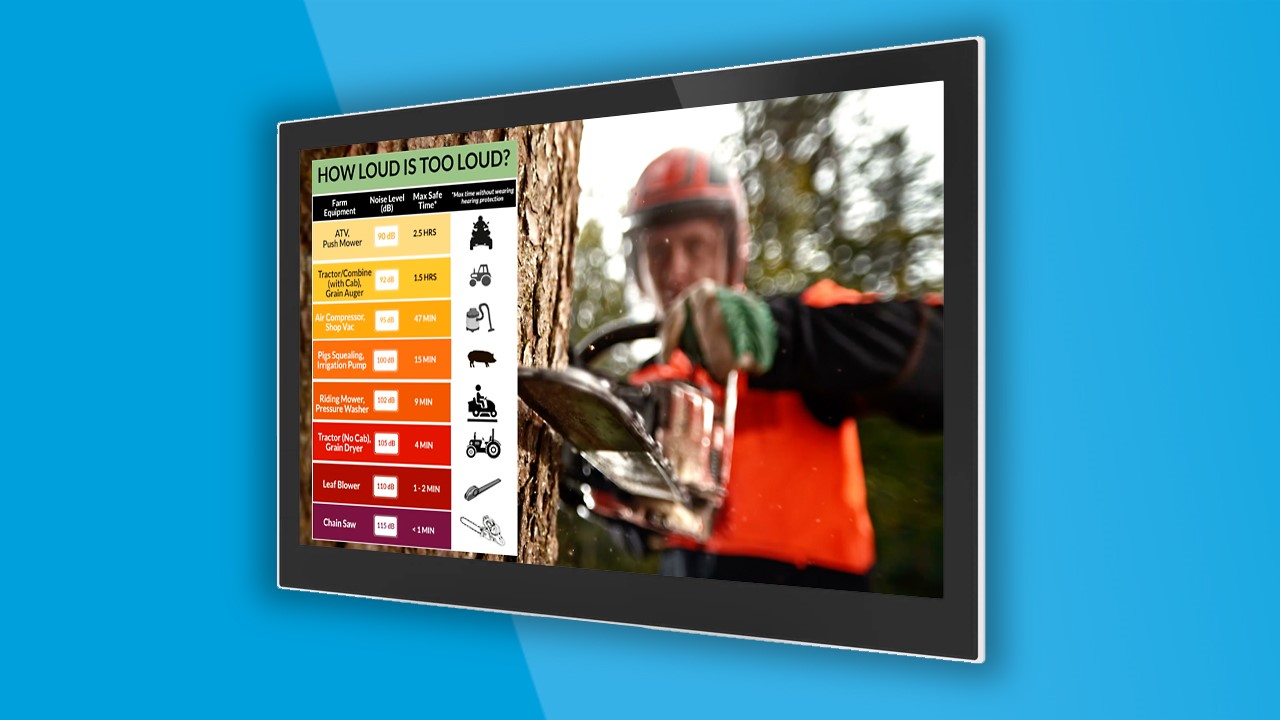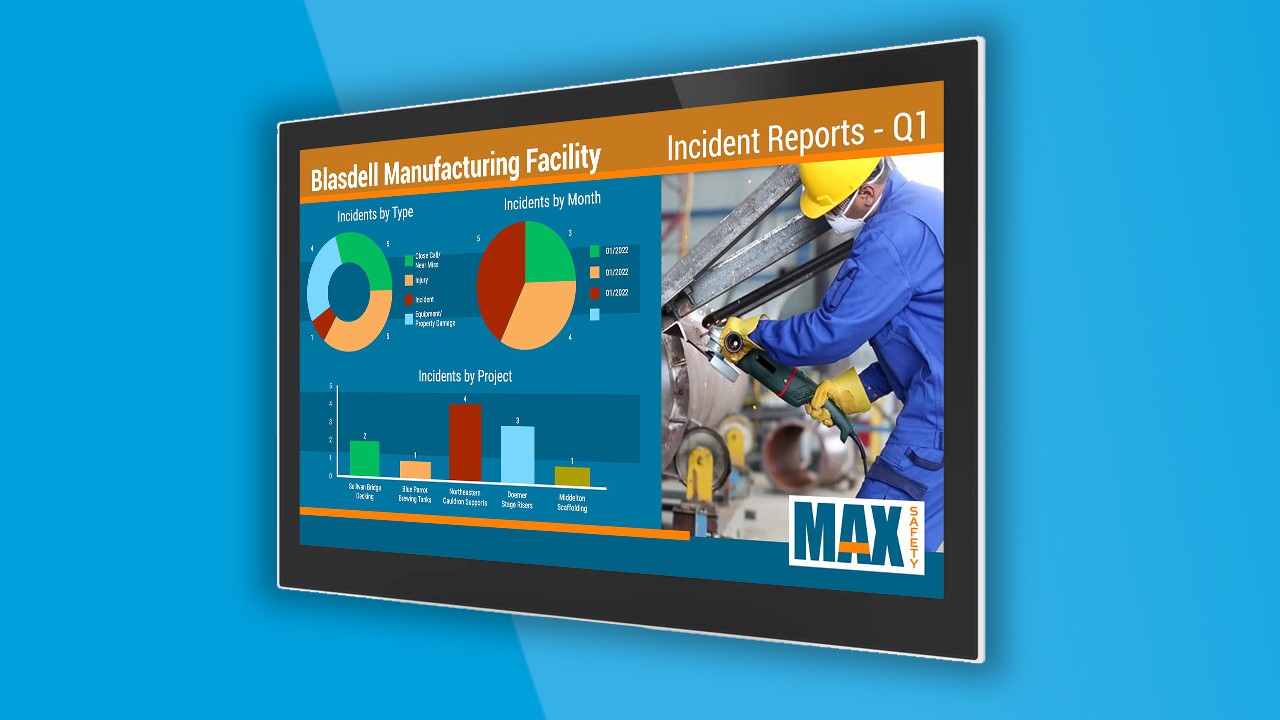 We call messages like these engagement messages, because they help create buy-in among employees and generate enthusiasm behind your company's purpose and its objectives.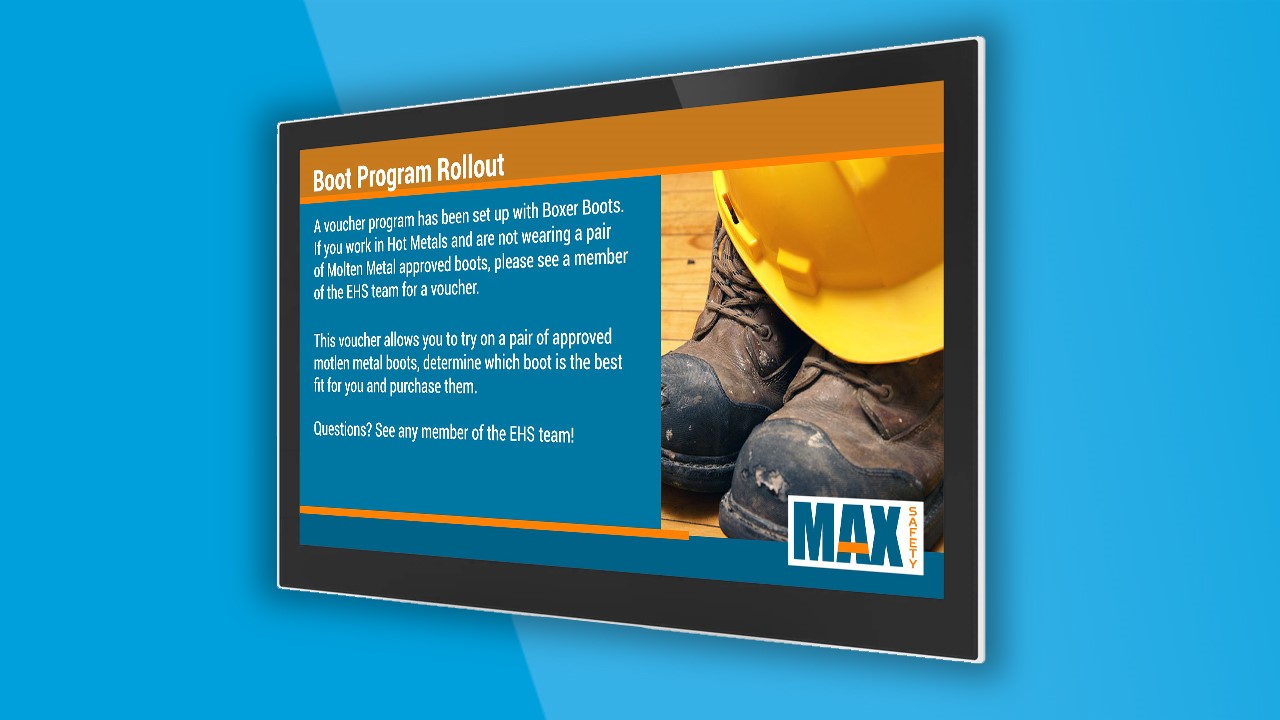 Other types of digital signage engagement messages can include:
Employee benefits: changes or additions to employee benefits, enrollment deadlines
Employee incentives: production goals, top performers, bonus announcements
Company events: increase knowledge of, and participation in, company-sponsored events and celebrations
Company metrics: share progress reports and show how target goals are trending
Compliance: nearly every industry has compliance requirements, from dual control to food safety to proper equipment use; video (with captions for noisy environments) can be especially effective to demonstrate how to comply, or consequences for non-compliance
Safety: metrics, reminders, reports and celebrations to support your company's safety goals
Education: training classes, volunteer opportunities, and openings on internal committees allow employees to gain exposure to new areas
Innovation: product and service innovation help employees stay informed and generate new ideas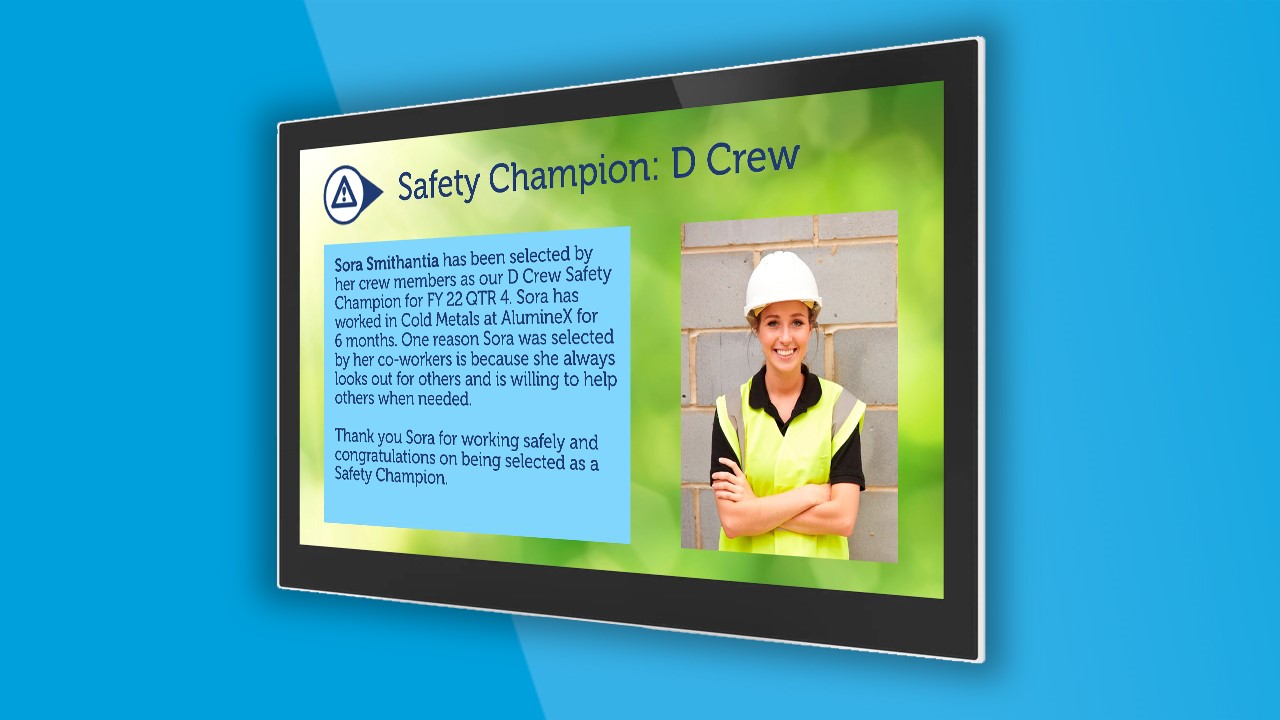 Digital signage is a unique and modern way to unify all your sources of employee communication and get it in front of your workforce. In companies with multiple locations or staggered shifts, digital screens can be a common thread across worksites and schedules. In the manufacturing, retail and hospitality industries, where employees don't work in front of a computer or have access to email, digital signage is a way to share your goals and keep your team up to date.
Don't leave important information parked on a shared drive on your employee network. Don't rely on email as your only communication tool. Use digital signs to bring information together from different platforms and different owners. Digital screens in your workplace are powerful tools to share information that needs to stay top of mind.