The way we shop is changing and thanks to new advancements being implemented by shopper marketing agency, The Integer Group, retail shoppers can now deploy personalization as part of their experiences…as well as the ability to use digital tools in conventional retailing environments. Adding these digital elements to traditional promotional and merchandising tactics can do this and attract attention that extends the program's reach far beyond the storefront.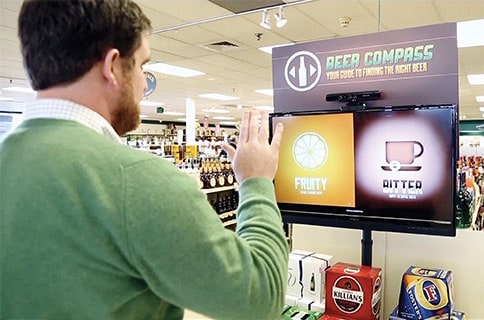 One fun example is Beer Compass, an initiative Integer presented this year at SxSW that combines motion computing and the physical retail environment. As the name suggests, Beer Compass takes on the beer category, where shoppers are often overwhelmed by the different types of beers available. It's an interactive display that responds to motion and asks several questions to help shoppers personalize their selection.
Check out the Beer Compass and other Integer innovations in this article found recently in ADWEEK.