Recently, the CUES 2012 Golden Mirror Awards were bestowed upon deserving credit unions across the globe. The annual awards process and ceremony honors fantastic, eye-catching marketing materials that warrant recognition. The variety of marketing solutions from budgets big and small entered into this year's competition and all seemed to highlight one important message: tough times call for ingenuity and transformation.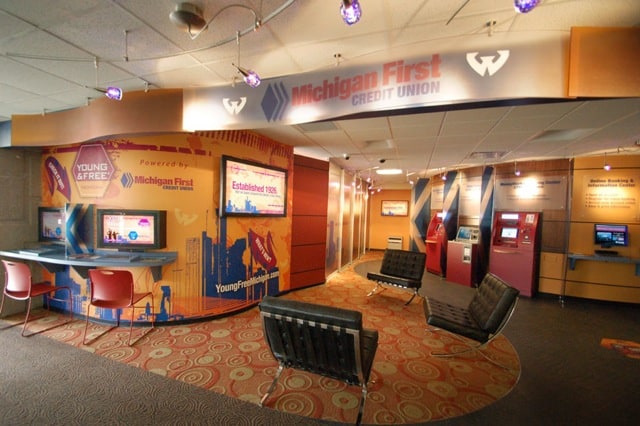 Our Client, Michigan First Credit Union, apparently struck a chord with the judges on both these criteria with their recently remodeled and millennial-oriented branch at the food court of the popular Student Center at Wayne State University.  MFCU was awarded second place in the Image Enhancement category for their asset size. K&D played a major role on the project, delivering a robust and multi-faceted iPoster digital platform driving multiple screens in the facility.
This branch has received a lot of publicity, including Credit Union Management's June 2011 Magazine issue that featured the branch. Congratulations go to Linda Douglas, VP/Marketing, her entire staff, and the creative folks at Currency and IBT Interiors. K&D is thrilled to have been part of the winning team.