You're in the branch. You're at the kiosk. You're checking rates and you're doing a little online banking. What more could you need? Well, members at our K&D client, SECU told us what they needed. They wanted to know where other branches were located… something we hadn't considered when designing the interface.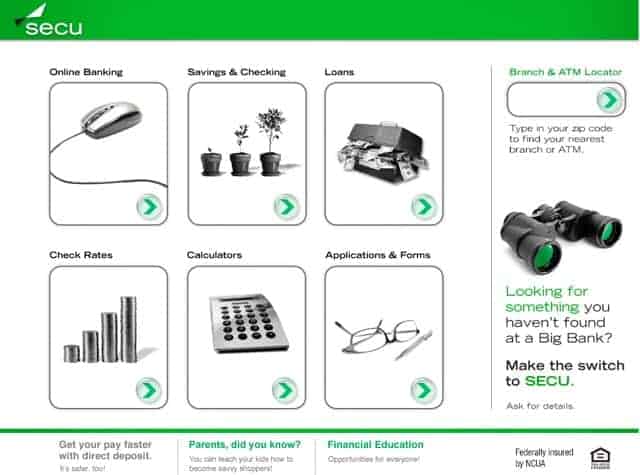 No problem. Ask and you will receive from K&D. We redesigned the kiosk's main menu to accommodate one click fulfillment of this request and now members can readily determine if SECU has a branch where they want to go. Or by where they work. Or near little Johnny's practice field.
Customizable solutions from K&D. It's what we do.