Actually, all attendees are expecting a whole new experience at this year's ABA Marketing and Retail Conference. With more scope and broader content, this will be a new opportunity for marketers and retail bankers to join forces and deliver on higher demands from customers and management.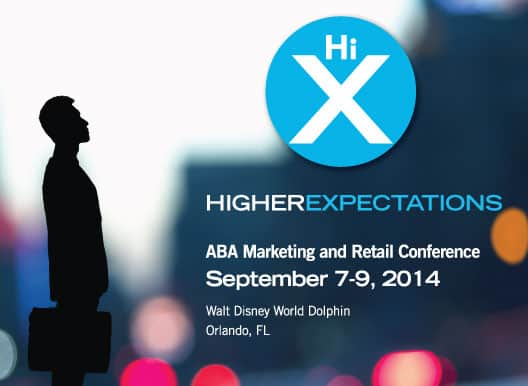 And K&D won't disappoint, as we are showcasing digital content across a variety of in-branch platforms including digital signage, touch screen kiosks and portable business development tablets. See for yourself how you can drive all your various screens with one stream of content.
Is your digital content loop growing tired and stale? Digital merchandising systems require constant updating and tons of content. It can get rather daunting to feed the content monster as we like to say around here. Well, fear not. We have the perfect playlist to suggest to you.
Just come by our booth (#409) and ask Sharon for a copy of her "Perfect Playlist". She'll gladly give it to you, and explain her strategy behind putting it together.
We hope to see you at the conference, September 7 – 9, at the Walt Disney World Dolphin hotel in Orlando.