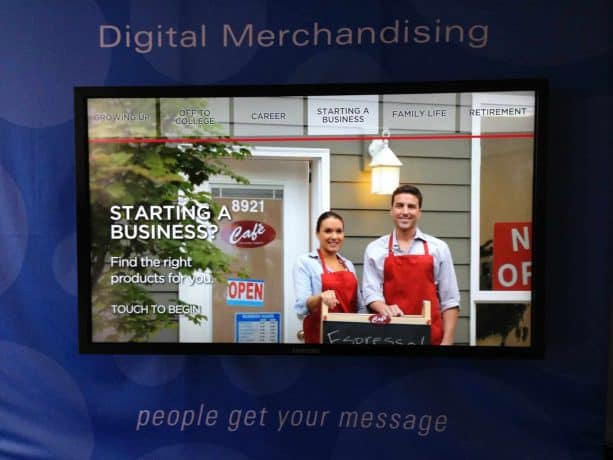 Headed to the ABA Bank Marketing Conference in San Antonio? The annual gathering of the brightest marketing minds in banking takes place September 22 – 24 in San Antonio, TX. As we have for the past 10 years, Kiosk & Display will be attending and showing off the latest and greatest offerings in the world of digital merchandising.
This year is no exception as we bring one of the hottest and most-in-demand additions to our award-winning iPoster digital merchandising platform… the 55" Engagement Station. As branch branding and feature walls become larger, more impactful and more engaging, the visual impact of a digital merchandising screen needs to match the scale for delivering a successfully integrated experience.
The 55" screen is up to the task and delivers the "wow" factor that marketers are searching for. Be sure to seek us out in the exhibit hall to feast your eyes on this beast. We're betting that we'll be easy to find. Just look for all of the visual excitement.