Just in time for your Fall digital merchandising content planning, Kiosk & Display is pleased to announce the availability of larger image formats for social media feeds.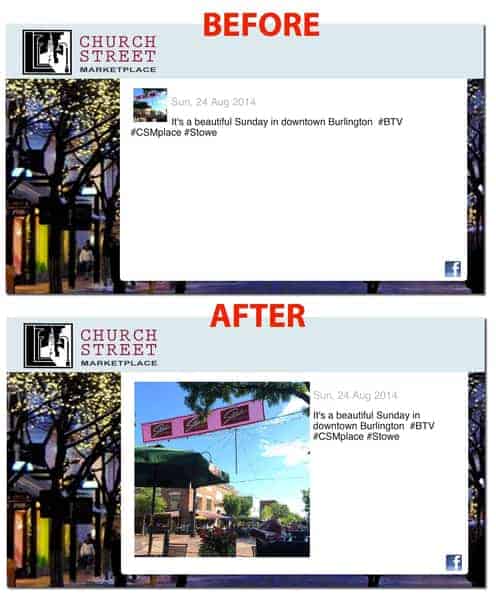 Up until now, when displaying social media content on lobby digital signage, images were often too small for viewing at longer distances. Some social media feeds would only display photos in a thumbnail view.
Well, our innovative R&D team here at K&D just cracked the code to displaying larger image formats and we can hook you up with larger sizes.
How? Just contact your K&D representative and we can make it happen. Not a client? We can take care of that as well. Call Tom W. Hess, K&D Feed Master, at 877-585-3387 or use our contact form to start a conversation about the Kiosk & Display difference.