Kiosk & Display calls Atlanta home and we never miss a chance to give our great city a plug, especially when it comes to creative and innovative use of digital signage. Well recently, we looked no further than just a few blocks away to find an amazing installation of the highest quality technology displays available…at the Georgia Aquarium.
The aquarium has installed two 84-inch ultra-HD displays and a two-by-two direct LED video wall using 55-inch slim-bezel displays to add to the entertainment and educational experience of the two million visitors that pass through the aquarium annually.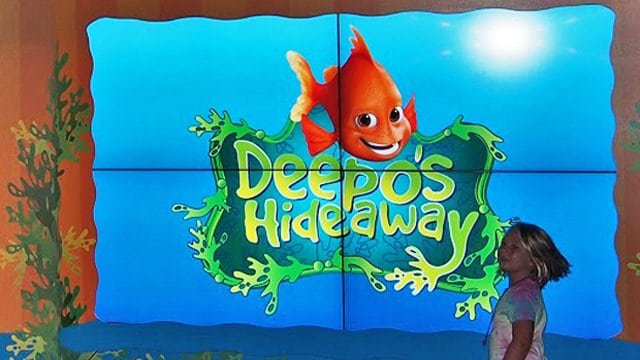 The aquarium's in-house AV team installed two of the massive 84-inch displays overnight, fitting them into two custom-made kiosks designed to look just like coral to give visitors the experience of seeing the underwater world from eye-level. The displays feature native 4K content captured of marine life in Hawaii and the Philippines. It was essential that the displays chosen for this area were 4K capable in order to show the footage with the highest level of detail possible.
The new screens and video wall haven't changed the aquarium experience, they've enhanced it. And that is the mission of the aquarium…to enhance the guest experience and give them the opportunity to see things they otherwise would never see.