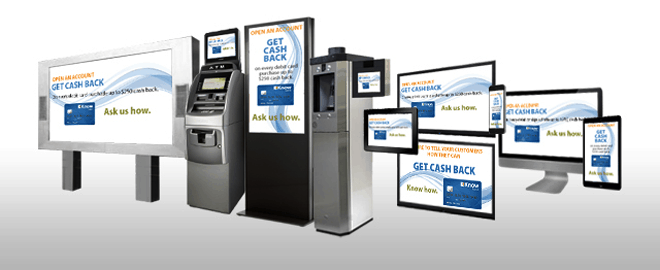 Creating graphics for all your marketing channels is a lot of work. You know the story:
A single campaign graphic gets approved.
Then your work starts.
You repurpose that graphic into 22 other channel formats, videos, sizes. You never finish them all. Updating each channel for a single campaign takes too much time, it doesn't get done. Channels suffer.
Let K&D feed all of your hungry channels.
Social Media Videos
Drive Up Screens
Outdoor Screens
Lobby Screens
Web Banners
ATM
More!
Invest 15 minutes in learning whether if this will be useful to you
Register here for webinar Thursday 6/30/2016 2pm!