Our manufacturing clients tell us that the best safety message is one that everyone reads. It's true…safety is a daily job, one that doesn't end with new hire orientation. General safety signs, fire safety signs, and safety notices are all in place to prevent accidents and keep employees safe. Are you doing everything you can to keep safety top-of-mind in your workplace?
Digital Signs Promote Safety
Errors and accidents can be expensive, or even life-threatening. You can make your safety initiatives even more effective by adding digital signs to your workplace or manufacturing facility. Digital signs allow you to add movement, color, text and graphics that are unique to your business or industry. Use them to promote your safety metrics such as days without safety incidents, or your team's progress toward monthly safety goals. In addition, digital signs in your manufacturing facility allow you to recognize individuals and teams for achieving superior safety performance.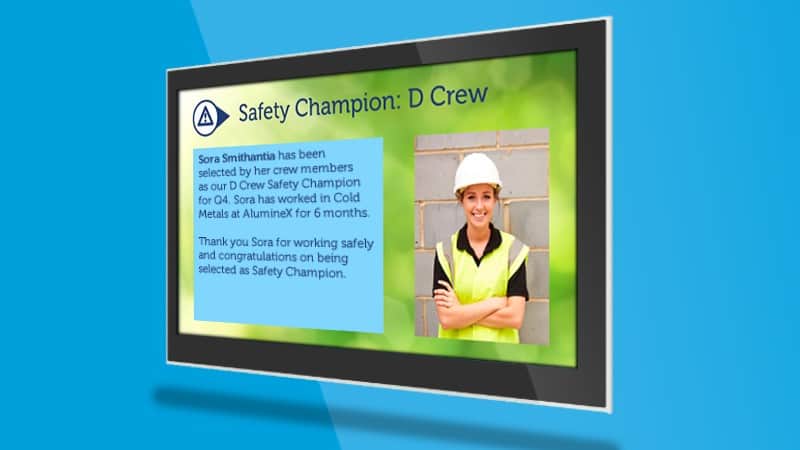 Reinforce Training with Digital Signs
Digital signs can be used to supplement required employee safety training outside of the classroom in a fun, non-textbook way. For example, you can upload videos to demonstrate correct (and incorrect) safety practices, making an otherwise boring message easy to digest. Also, digital signs are an effective way to promote understanding of symbols and abbreviations used in industrial safety signs throughout the organization.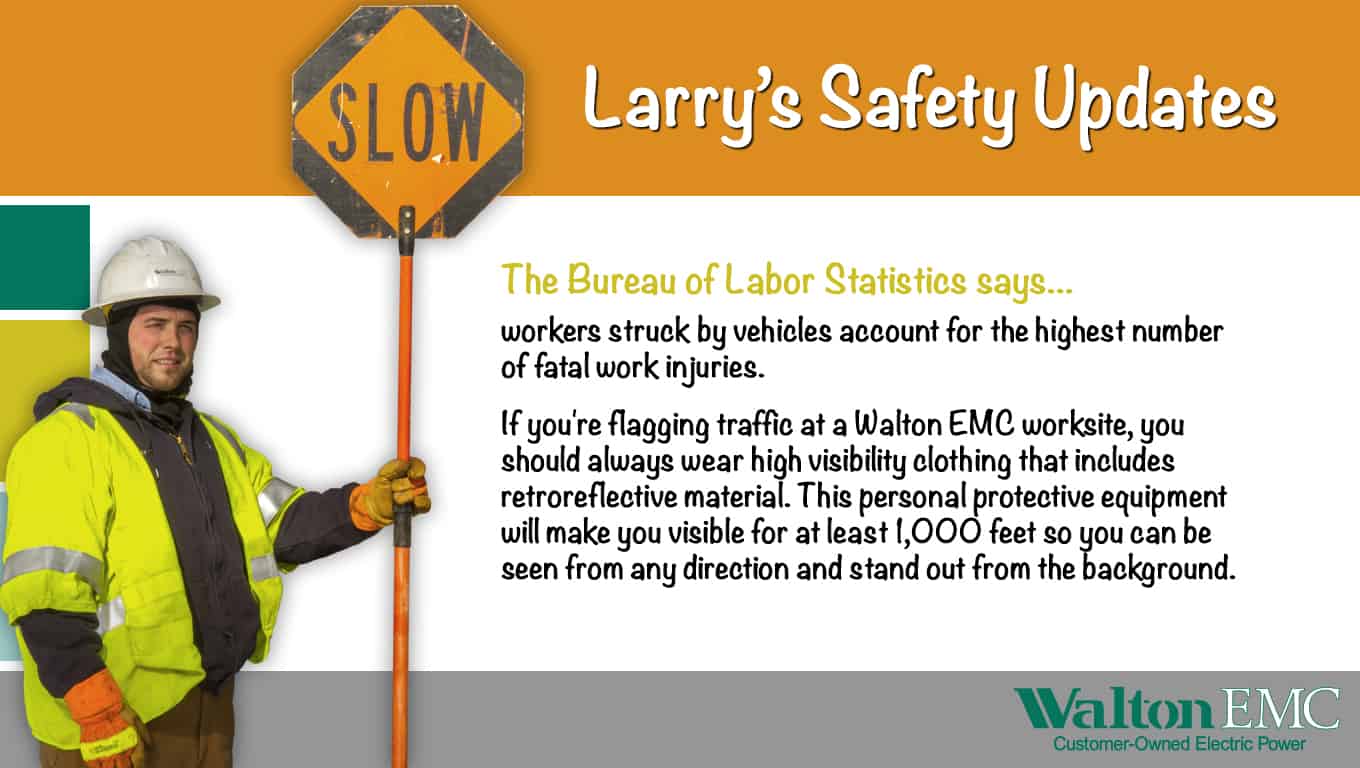 Digital Signs for Building Morale
Build morale by recognizing top performers, celebrating service anniversaries, birthdays, and other work-related milestones on your screens. Because it's digital, you have the freedom to be creative with your messages and play them in any sequence or frequency that makes sense to you.
Read how Kiosk & Display helped manufacturing client Novelis raise employee engagement by 13%.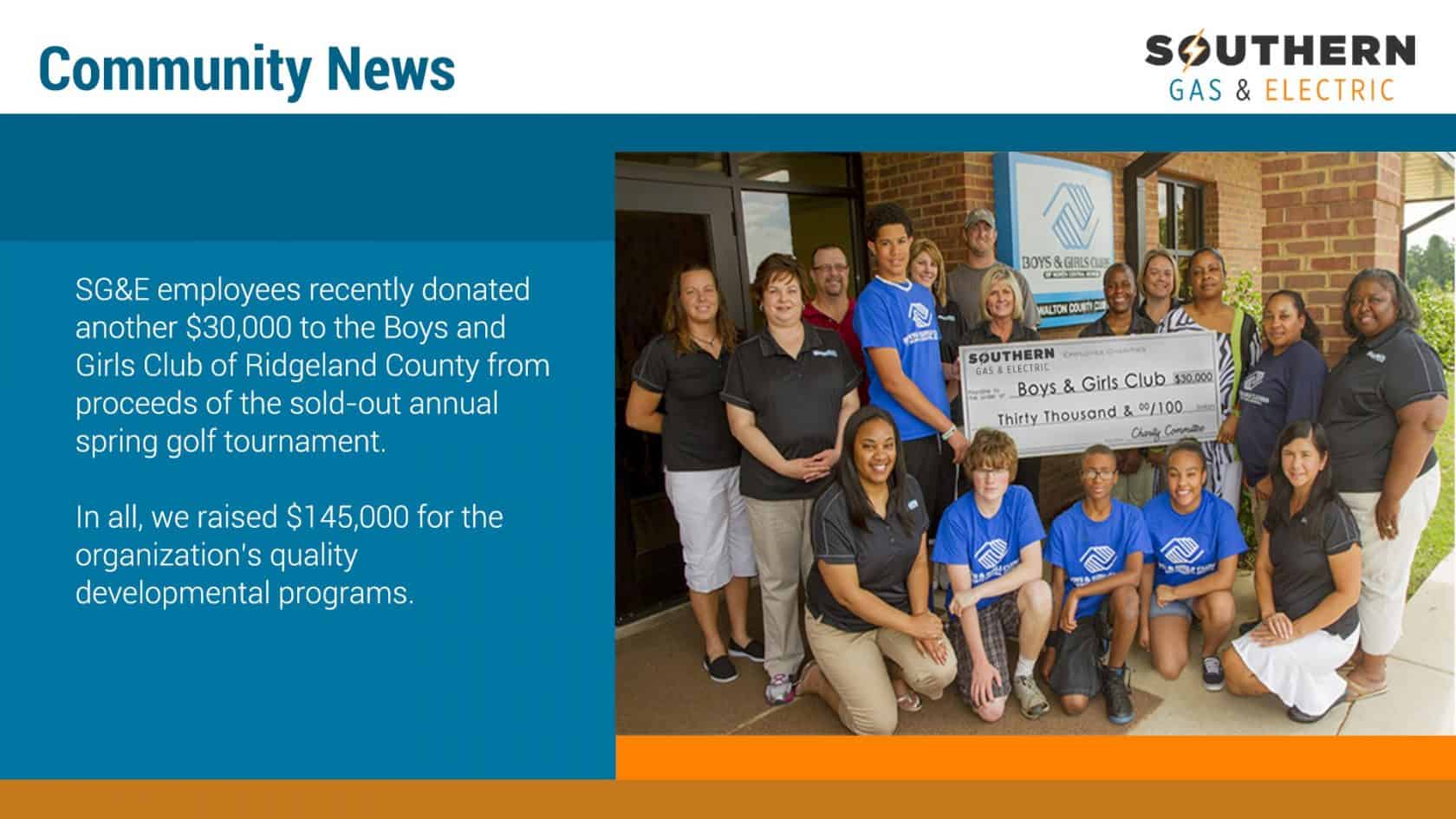 Avoid Message Fatigue
Another way to use digital signs are for employee reminders. For example, in a manufacturing setting, employees may not sit at a desk all day or have access to email. They may not see emailed reminders or may view emails infrequently. Likewise, if your business operates in shifts it may be difficult to coordinate an all-staff meeting. Use digital signs to replay meeting highlights for second or third shift employees. Alternatively, remind employees of benefit enrollment deadlines on digital signs in the break room.
Digital Signs in Shifts and Locations
Kiosk & Display's intuitive platform allows everyone to easily create messages without graphic design skills or experience. As a full-service digital signage provider, our expert Content Team will build quick-change message templates to suit your business' needs. Adding a message from a quick-change template takes less than a minute. Employees can create messages that automatically get sent to a supervisor for authorization. Nothing goes live without approval.
Our manufacturing clients with round-the-clock shifts and those operating from multiple locations often choose to run different messages at different times of day or at different locations. We can build message loops in any way you like, so that your message always reaches your intended audience. If you have a dedicated marketing or communication department, you can create messages from one central location and deploy messages to one or multiple locations. If you outsource these functions, messages can be created and deployed from anywhere with an internet connection.
Manage Your Risk
Safety is a serious job. You can do more to manage your risk by adding digital safety signs in your workplace. Enjoy the flexibility to easily display a variety of messages across different screens or locations, and change them as often as you like.
Digital signs are a unique and creative way to make your safety messaging more effective. Use them to prevent injuries and promote teamwork among your employees.