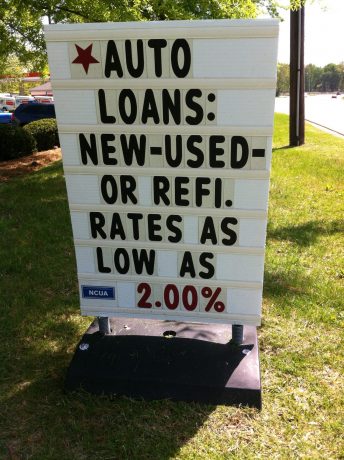 Have you done an honest evaluation/audit of your branch network and looked at all of the homemade, do-it-yourself signage and messaging that goes on? You may be aware of the circumstances, but until you take a hard look, and a lot of photos, it might not ring true that your branches can easily become a paper-based wasteland.
Don't get us wrong, we believe in the power of localization and branch-specific content, it's just that most of our branch managers are good at what they do…and what they do is not create messages in the graphics art and marketing arenas.
Kiosk& Display has just the solution for your promotionally-minded staff. One of the most popular features of our award-winning iPoster Digital Merchandising systems is the ability to create content at the local level and have it fully customized by location.
That way, any particular branch can be inserted into the fabric of the community and reflect the variances of any particular locale. Messages can include community notices, charitable affiliations, disaster relief participation, small business support…and yes, even local banking promotions such as loan rates or checking deals.
Check out the two images. Same message, executed sandwich board style versus digital merchandising style. Now be honest (again). Which approach do you prefer to represent your brand and marketing…homemade messages or communication made locally with digital tools? Are you ready to put these tools to work for your branches? Give us a call and we'll make sure your digital toolbox gets the latest and greatest.