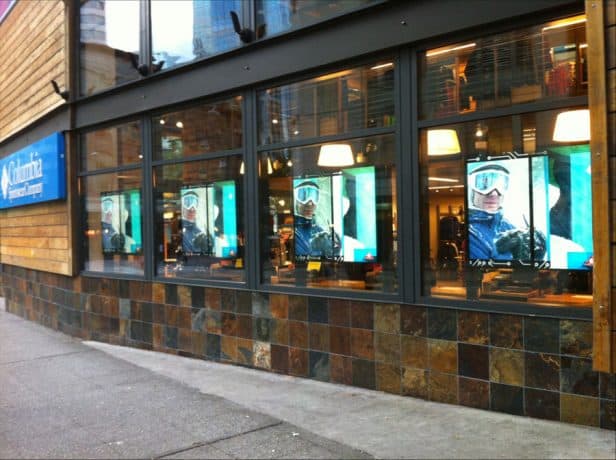 Practitioners of advertising know the old adage that it takes at least three impressions of a message to start to make an impact. Many reach and frequency models are built on the 3+ theory.
So why not apply the same approach to digital merchandising? New affordable screen prices and wireless technology combine to make most any application possible, including repetition of messaging.
Check out these windows in this Columbia Sportwear store. One bank of windows. Four screens. Four identical content elements. It makes quite the total impression.
How can you incorporate digital messaging into your branch windows? We're betting again and again and again. Give us a call for a price quote on great high-resolution screens today.