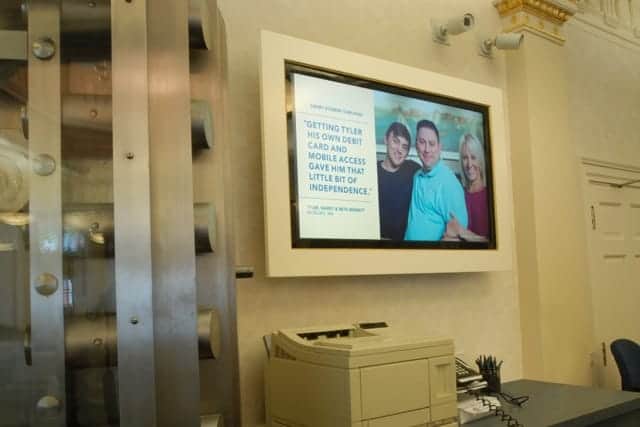 Regular readers of the Kiosk & Display blog know how we like to provide branded surrounds and hard-working paper-based merchandising elements to fully integrate digital merchandising screens into the branch environment. See our recent post on Naked Screens here.
But a lot of times some of the best ideas come from our clients when it comes to screen deployment. Take our good client, Salem Five Bank, for example. In a historically accurate branch that they operate in the New England area, they wanted to ensure that their K&D iPoster digital merchandising platform utilized screens that blended in and complemented the architecture of the space itself. They didn't want "frameless" screens, but screens with frames that "disappeared.'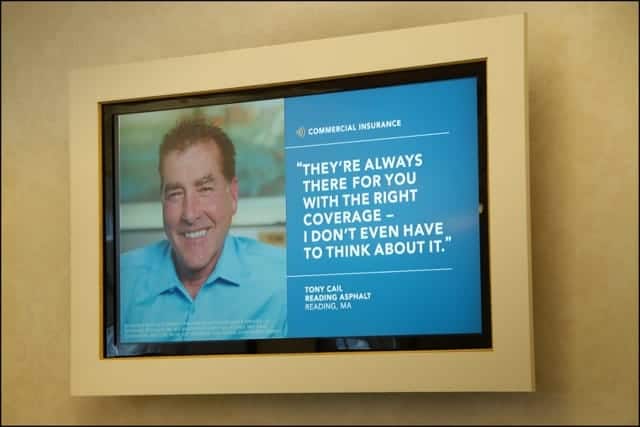 Check out the photos and see if you think their objectives were met. We do.
What can we customize for your locations? You see, at K&D we welcome the opportunity to do something different and not provide a cookie-cutter solution. So call us with your ideas. We're listening.