Sure, 24-hour banking is old hat. But reaching tech-savvy customers, especially millennials, is no easy task. You've got to be there with all your technology and give them total access through smart ATMs, touch screens, printers, secure online banking and digital merchandising…with all of them utilizing the same branding and marketing communication.
SECU of Maryland did just that with their new branch of the future, near the University of Maryland, Baltimore. The neighborhood is a redeveloping, urban area with high foot traffic from always-on-the-move college students. The branch sometimes averages nearly 500 transactions a day executed by both staff and self-service.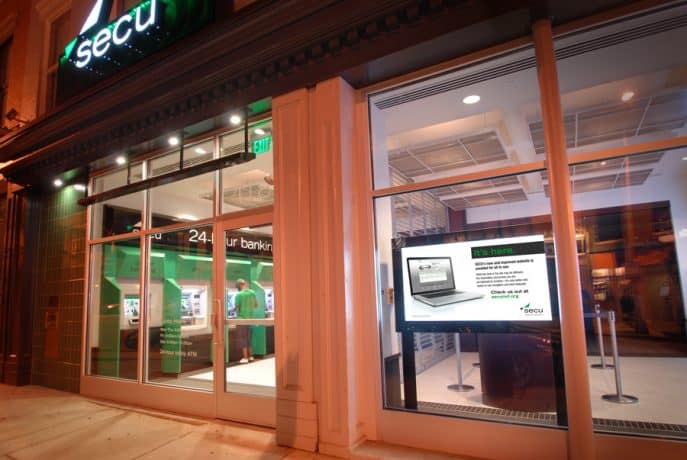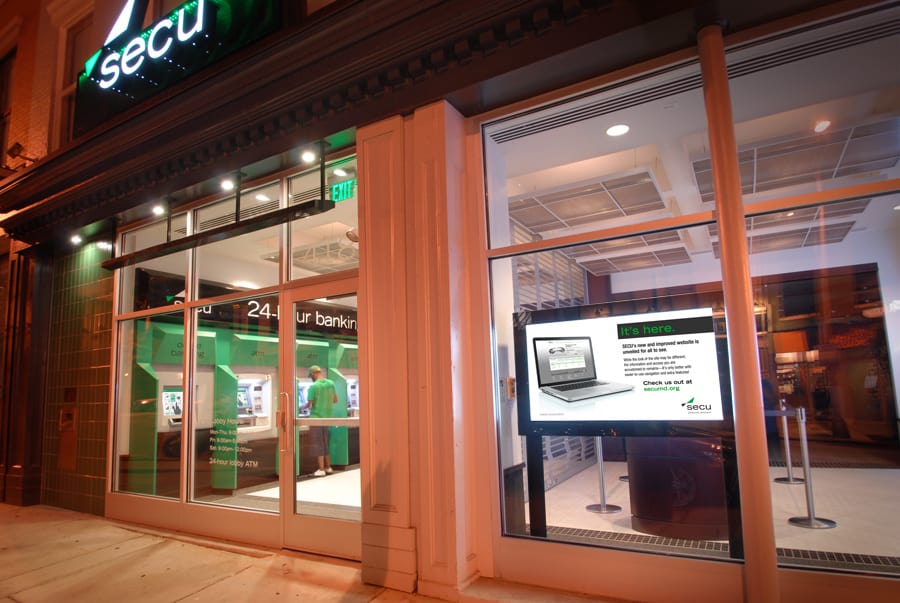 The goal of the 24-hour lobby is to empower the member with service choices that don't always involve MSRs and to "be there" when members want access to their accounts.
Kiosk & Display supplied key ingredients that went well beyond typical digital merchandising solutions: the iPoster platform, hardware & media; kiosk hardware & user interface; video teller screensaver media (appears when no one is using the teller); and ATM media (matching all devices for consistency with the iPoster marketing media).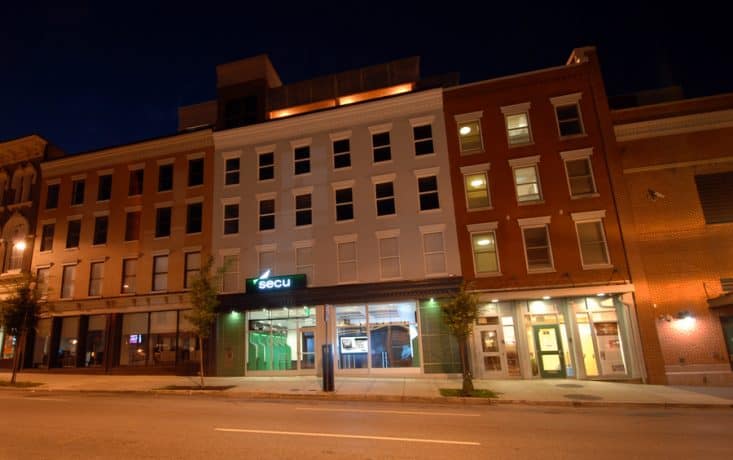 Every piece of digital media in SECU's 24-hour lobby is K&D created and managed. In the next few weeks, we'll detail how everything works and give more specifics of this state-of-the-art facility.
Stay tuned.