In last week's blog post, we gave you an overview of SECU of Maryland's new branch of the future near the University of Maryland, Baltimore. You may recall it's a virtual gem of the latest and greatest branch technology all-in-one super cool 24-hour lobby. Check out this post for the rest of the overview.
This week, we want to dive a little deeper into how the lobby operates, let you see the list of member engagement devices and, of course, to remind you that all the digital content on all the screens is created and managed by Kiosk & Display.
There are two sides to the lobby: the "open hours" side and the 24-hour side. When the branch is open, both sides of lobby are available and together they offer 12 self-service destinations!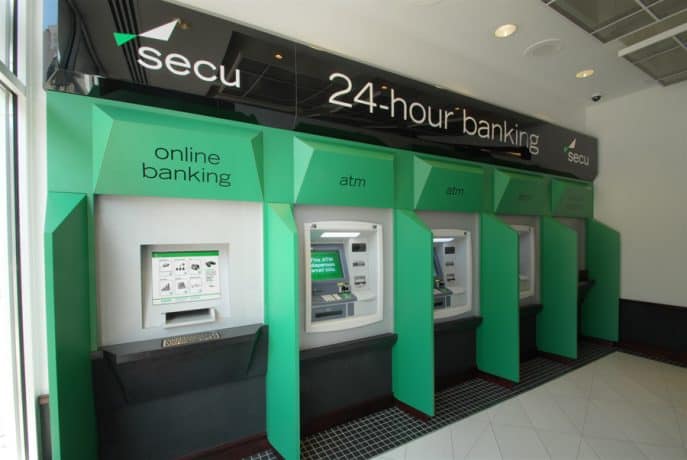 24 Hour Lobby includes:
(1) Touch Screen Kiosk
(3) Full Service ATM's
(1) Check writing station
(1) Exterior facing digital sign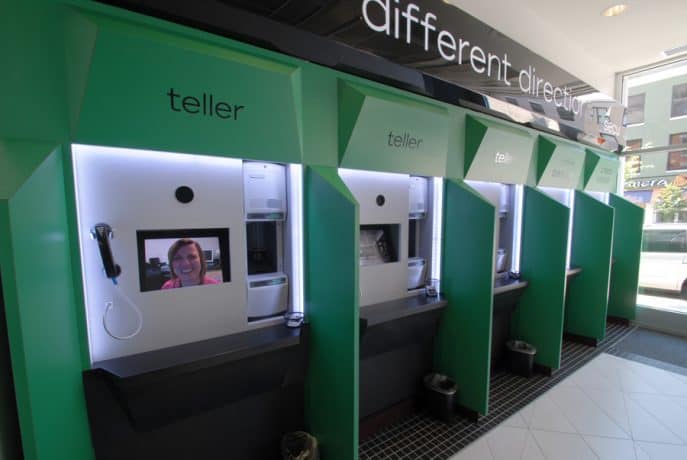 Open hours lobby includes:
(1) Touch Screen Kiosk
(3) Video Tellers
(1) Check writing station
(1) Interior facing digital sign
All electronic destinations use single stream digital merchandising from K&D to make updating and scheduling messages extremely easy. Check back on this blog next week when we take an in-depth look at SECU's digital merchandising strategy and content.