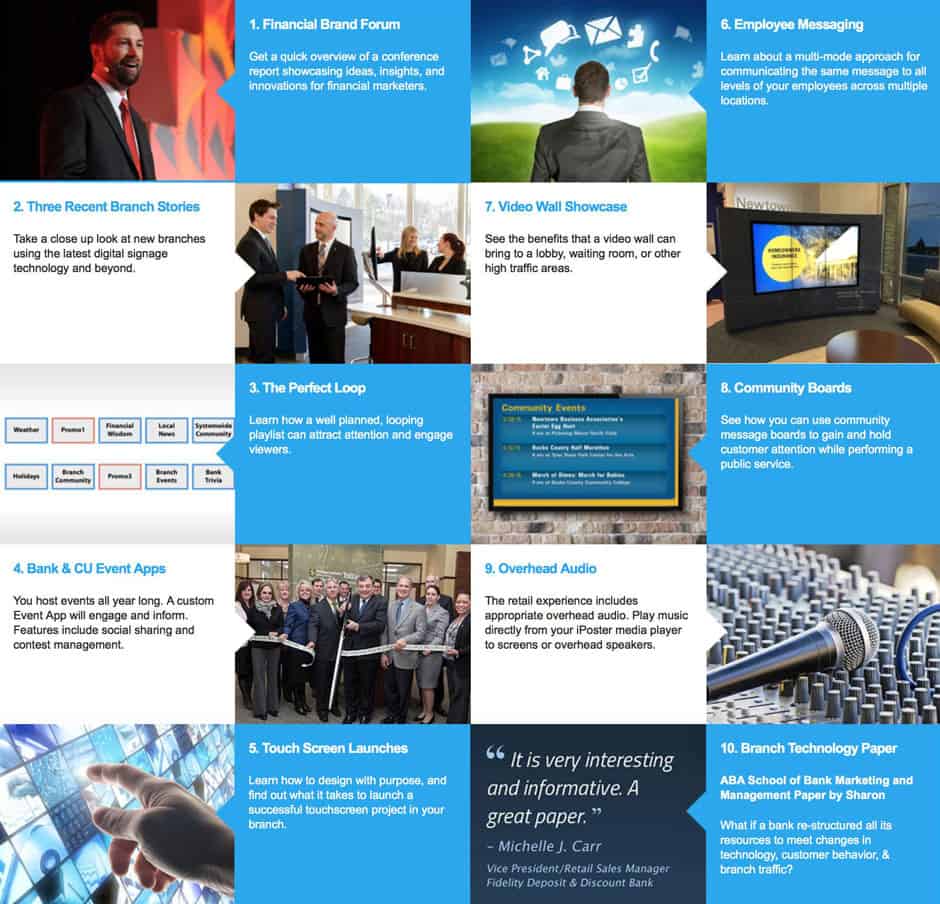 Jump start your sales with any of our impactful and informative micro presentations on industry news, products and services. It's a short investment on your part that can pay major long-term dividends. You can sign up for one, several or all of them!
Choose from:
Highlights from the recent Financial Brand Forum
Consistent employee messaging to all levels of your organization and locations
Three recent branch installs and their digital messaging deployment
Video Wall benefits
Learn how to plan the perfect digital signage content loop
Check out the latest digital community board applications
Host events using our new K&D custom Event App
Play in-branch music straight from the K&D iPoster media player
Thinking about implementing touch screen interactive content? Launch it successfully with these tips
Our own K&D ABA White Paper on generating branch traffic
To sign up or to get more information, just click on this link, and you'll soon be in touch with K&D's very own Jamie Ram who can schedule your 15 minute presentation(s) today!