Placing branches in venues that your customers and members visit makes sense. The shopping mall is one such destination that should be on your radar screen. That built-in foot traffic often has financial needs, and what better place for people to engage with your brand than right near that next purchase?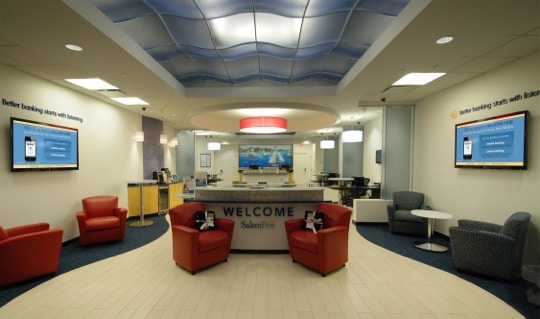 What makes even more sense is utilizing digital merchandising to help cross-sell and promote your products and services to this traffic. Salem Five recognized this very opportunity and integrated two large, wall-mounted screens powered by the Kiosk & Display iPoster platform to make sure their customers get their messages.
Retail environmental space can be very different from venue to venue. Heck, it can even be very different in your own network from branch to branch. To deliver a consistent experience, consider a branded digital merchandising program to provide the continuity. Kiosk & Display can show you how everyone will then get your message.