In this special four part blog series, we have combined the best information from our own website content, blogs, and research with that of the current national trends, data and information to proudly present to our readers All You Need to Know About 2018 Digital Signage.
Enjoy!
Part One: What Exactly Is Digital Signage and Why Does My Company Need It?
Many of us have an idea of what digital signage probably is, just by observing the multitude of digital options in our everyday lives. From billboards to gas station pumps to airports to banks to lobbies… just about anywhere, the simplistic poster of yesterday has now been replaced with a live screen projecting everything from weather updates to employee reminders.
And while we may not be technically savvy enough to understand exactly how the concept works, we certainly can recognize when it does not. Either we are standing rather impatiently in a long line as everyone waits for the screen to reboot with needed instructions or we find ourselves in a proverbial pickle because we have received information that appears current, but is sadly out of date. We all can realize that digital signage must be as accurate and as effective as it is modern and inviting, otherwise those oh-so-very-basic white papers written about digital signage suddenly seem unrealistic.
Consider the magnitude of the smartphone in the last ten years, or the laptop in the last twenty years. The projections for the Internet of Things and the demand for smart appliances, smart cars, front doors with digital access and viewing, and practically every digitally enhanced element of our lives are no longer just options for the savvy business. The digital world we live in belongs in any business plan.
More reasons your business needs Digital Signage:
Faster updates, more control and lower cost than printed or physical-only displays
Highlighting specials, featured items or specialty items on-demand or key times-of-day
Building trust through helpful, timely and location-relevant content
Selling more to visitors using fresh story-based content
Selling more with real-time social proof from customers
At Kiosk & Display, we value high-quality performance and believe that accurate, educational, realtime, informative digital signage is much more than eye candy or an attractive piece of lobby decor. Its effectiveness and exactness is a necessity for all successful businesses. That is why we have dedicated every element of our business to digital signage and nothing else.
According to this recent article, the idea of digital signage "…seems like a simple tool at the outset since it was [once essentially just] a display, a player, and software." However, getting all those tools to work together, integrated into sales and business operations, and combined with all of the evolving elements of 2018 can be quite complicated especially when you "throw in complex features" that continue to change and evolve such as 4K media production, 3D, anything social media, business data and dashboard integration, plus ever-evolving content creation tools.
While acquiring low-cost digital signage seems fast, simple and easy, the reality is digital signage can quickly become an annoying burden to any business. At Kiosk & Display, we often refer to it as a content monster that ALWAYS wants to be connected and fed. If you don't dedicate staff hours or pay a vendor to keep your monster happy, your digital signage will quickly go from lovable friend to an expensive, angry gremlin.
Kiosk & Display's award-winning platforms gives its customers robust content and beautiful, user-friendly screens delivered anywhere. We deliver all the large, must-have features and the small but business-critical support with our digital signage, touch screen and interactive products. We create, manage, program, distribute and monitor all your business messages digitally. Having a vendor with this level of support and depth of knowledge has never been more crucial.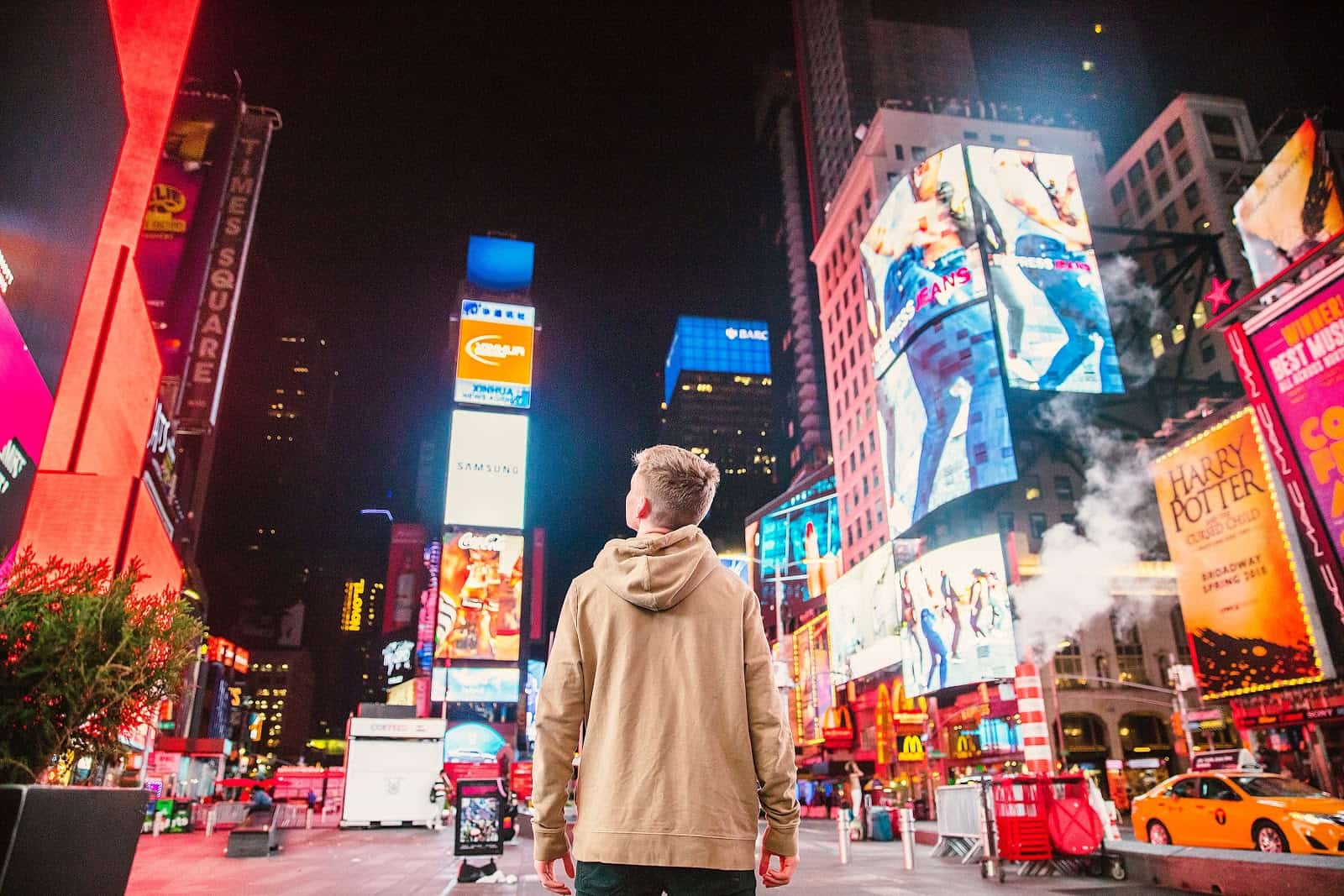 Digital Signage Is Much More Than A Screen on A Wall
With mobile devices now featuring amazing screen displays and networked touch screen engagement, all the best concepts of digital signage and interactivity can move from the kiosk in the building to the hands of the consumer. This complete cross-screen integration puts this one-to-one communication channel within the business owner's reach allowing your brand's messages, promotions and infotainment to flow from brick and mortar to mobile without losing a beat or, if done well, the attention of your audience.
To help customers capitalize on this opportunity, Kiosk & Display has been developing products and services, like its mobile text marketing solutions. This SMS text marketing service allows us to build interactivity on any screen, and allows us to move cross-screen interactive experiences such as live poll votes to mobile customers. We also can build cross-sale opportunities with text dialogue services that allow us to connect customers to reps or new services that help grow new areas of business.
"We have have been supporting and selling customized text polling solutions for customers using mobile, kiosks and iPads for more than a year now and the results have been astounding. Machias Savings Bank in Maine has seen fantastic participation rates from 50-90% in their live Chamber of Commerce and conference events," said Sharon Klocek-Ibbotson, Content and Strategy Leader at Kiosk & Display. "We also developed a live, in-branch, text poll to rally customers and employees from a large tri-state community bank around community sports events in support of their financial brand. Every vote could be seen live on the bank's digital signage with fireworks and cheers with every vote. It was a huge success."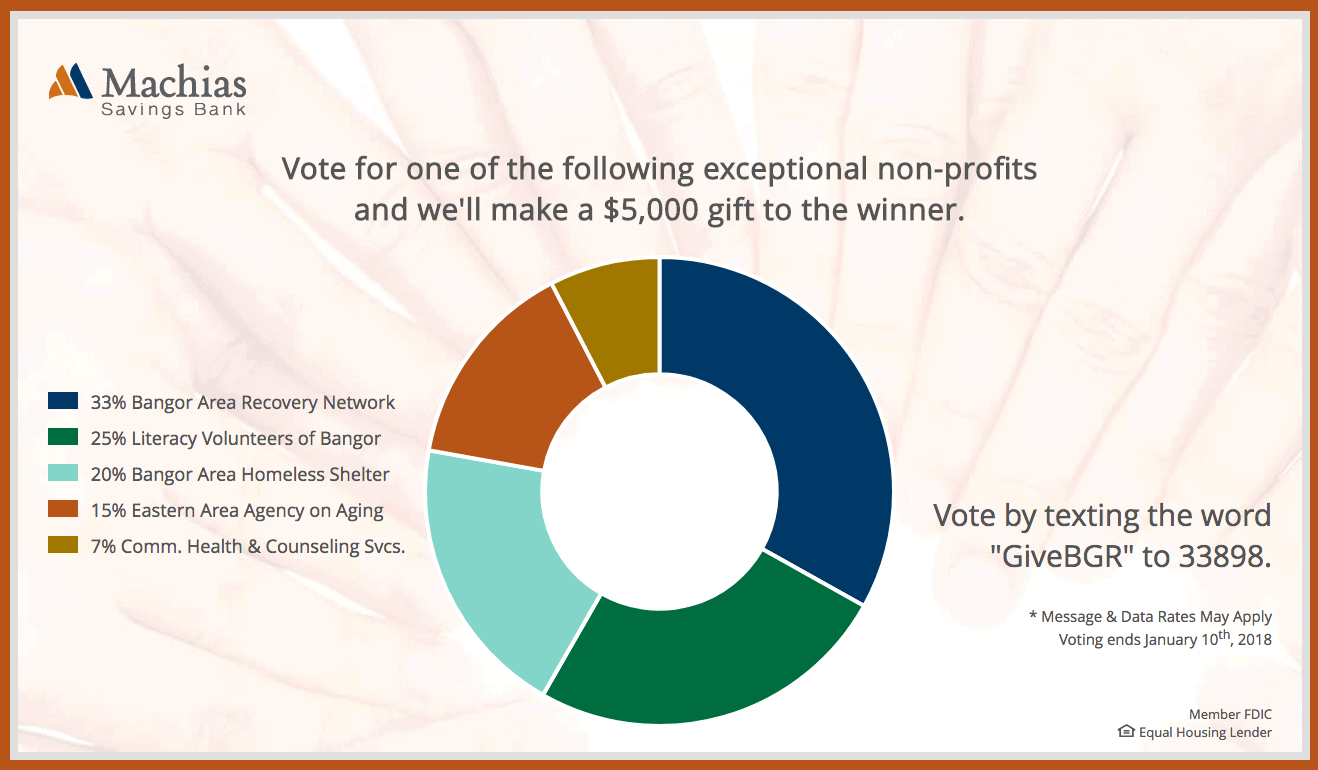 In addition to delivering custom live text polling for its customers, Kiosk & Display has built a cross-selling customer rewards delivery system to deliver concert pre-sale codes. The SMS text-based system built for a large regional financial institution verifies that users requesting concert pre-sale codes are bank customers, offers to connect self-identified customers to a rep if the customer's number was not on file, or give a non-customer (many of whom had been getting shared codes socially in the past) an opportunity to become a customer by visiting the nearest branch (located by zip code), opening an account online via a tiny URL, or connecting to a sales/support call center through a provided, hot-linked phone number. "We have turned a negative of social sharing (of the concert codes) into a opportunity for sales," noted Klocek-Ibbotson.
What Happens When You Have A Mobile Kiosk In Your Pocket?
One thing, seldom, if at all, mentioned in blogs and business-sponsored articles is that current touch screen installations often fail to get the usage everyone wants because they offer nothing more that what you can already get on your own personal mobile device. It is critical to offer an experience, data or help not readily available in your pocket or purse. Without strategic consideration of this aspect, you can't get the return on investment you seek on a kiosk.
"At Kiosk & Display we have been working hard to educate customers on what it means when audiences have their own portable and connected touchscreen ever present," said Sharon. "We have the ability to move digital experiences and interactions outside of traditional brick and mortar retail locations, but we have to be careful about competing with personal mobile devices inside of those same retail locations."
Kiosk & Display has also found that business touchscreens do better when they are staff-led. "When you already have a Kiosk in your pocket it is harder to get someone to want to use it, unless that need is forced or invited and supported by a person," notes Sharon. "We see the difference and the evidence in every kiosk usage report."
Because consumers have come to expect their phones to be the central source of knowledge, Kiosk & Display touchscreens and interactive engagement stations are not only built to supply a rich user experience for consumers to explore, but to accelerate delivery of content to personal mobile platforms or offer interactive brand experiences otherwise not available.
"With fifteen years of interactive kiosk and digital signage experience, we have come to define the concept of digital signage as "all elements of digital channelling that create, produce, manage, schedule and distribute digital content across all screens with a fully integrated approach in an effort to provide clients with the ultimate method of communication"," notes Kiosk & Display founder and president, Jon VanderMeer. "With this Multichannel Messaging, we have the ability to be a one-stop resource for busy marketers. Digital signage is all that we do. We handle all the complexities of consistent digital messaging across all platforms."
Just Keeping Up With Technical Specifications Can Make You Crazy
"Time, money and resources all work against the typical retail and financial services marketing departments." says Jon VanderMeer." Just when you get a campaign implemented across a broad spectrum of devices, it seems like you are already behind on developing the next set of messages. Just keeping up with all the file formats, resolutions, screen ratios and other technical specifications can drive you crazy."That's where we step in and shine."
At Kiosk & Display, all the designers and technicians are trained and experienced with all types of display devices and know-how to manipulate a message across the entire spectrum.
"Think of all the digital screens you're working with…" said VanderMeer. "Digital signs, mobile devices, interactive kiosks, web banners, stadium and arena signage, outdoor billboards or 'jumbotron' style scoreboards, even ATM/PTM screens. It's way too much for your in-house designer to deal with."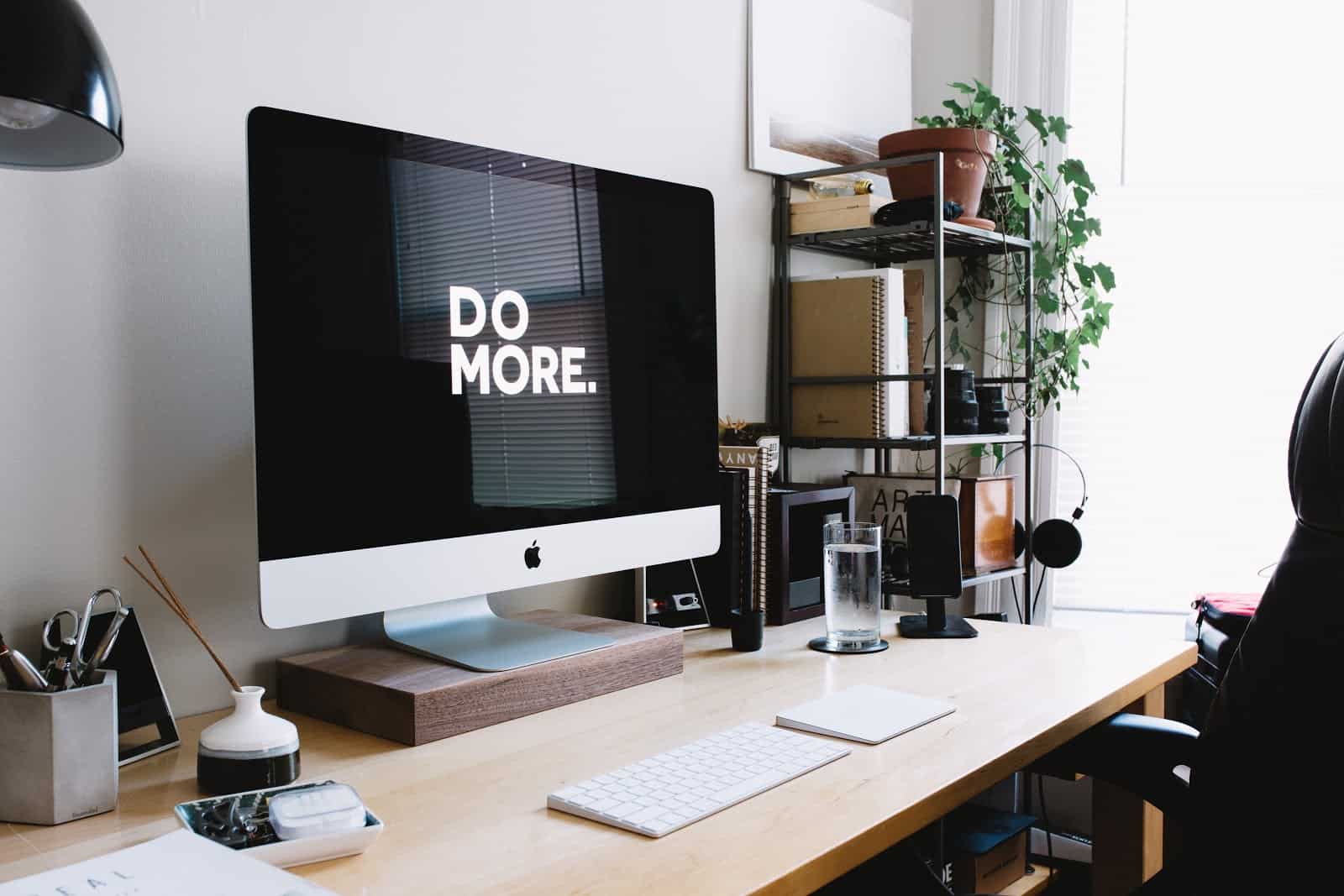 We Love Finding and Implementing New and Trending Applications So You Don't Have To
There are a lot of creative minds at work in the retail digital signage world. Many fantastic applications are being developed and deployed every day that stretch the imagination. Most involve some sort of human-technology combination that truly embraces and engages the consumer-participant. This involvement sears the experience into the user's brand pleasure zone that develops the brand loyalty that we're all chasing.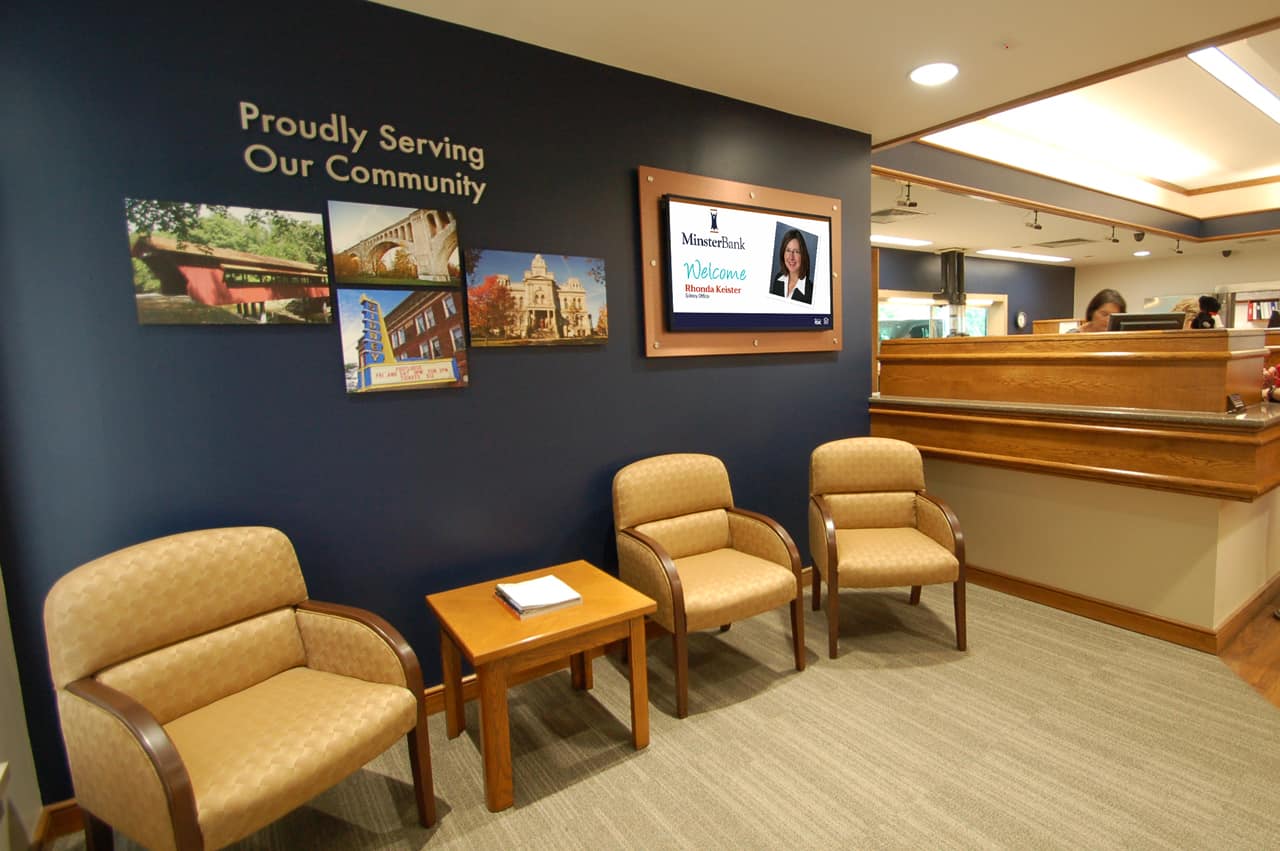 According to "How Hybrid Signage Can Optimize Marketing Campaigns", advertising providers are fusing printed fixed messages with a digital screen to create "hybrid" digital signage.
Kiosk & Display have been longtime proponents of incorporating environmental elements and surrounds around our digital merchandising screens and believe that the more you can incorporate the screen into its surroundings and make it look seamless, the better attention and engagement it will receive.
Avoiding The Complications and Enjoying the Benefits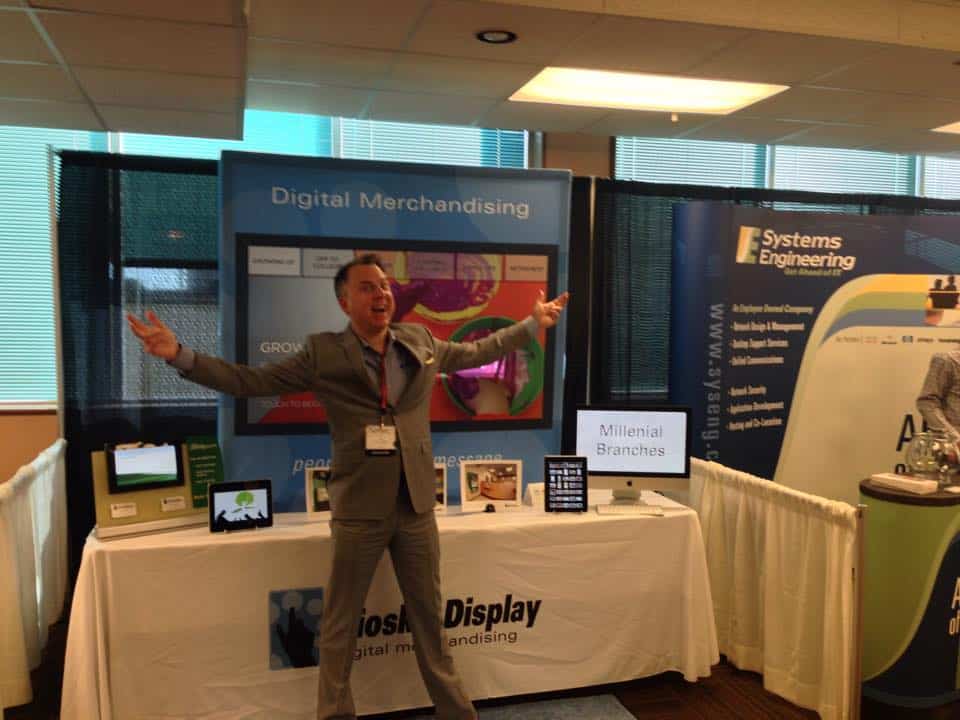 Site planning, content strategy, installing and supporting digital signage systems are the four key pillars of service at Kiosk & Display. We feel they are critical for digital signage success. When we see businesses fail to have effective digital signage, we find there has been a failure to clarify what they want out of their signage. For some, it is simply enough to have digital signage that prevents them from looking outdated or behind the times. For those simple business systems, hardware and self-managing generic content is adequate. But for a business that wishes to drive sales or brand engagement, a different level of experience, tools and services are required. These customers require everything from sales process integration and engagement driven marketing ideas, to advertising proof-of-play, conference room scheduling features, dashboard integrations or wayfinder applications for complex locations. At the end of the day, digital signage needs to "play well with other components." to ensure your investment pays off. This is an important consideration when choosing digital signage vendors. They are competing at every level for your dollar. Many of them are not particularly incentivized to make sure their competitor works well with customer components.
"One of the biggest pitfalls we see businesses fall into is treating one screen like a magical solution that you can just set up and leave," notes VanderMeer.  "The best content management platform in the world won't do you any good if you don't have dynamic content to go with it. That's why we do every aspect of digital signage… and nothing else. Our business is digital signage. We can get you started, maintain your equipment, design and create the media, and provide all of the answers to questions you may have. "Quite simply, we do it all so that you can concentrate on your business, while we concentrate on ours."