Consistent retail branding creates customer comfort, familiarity, trust and community. These feelings can translate to more purchases, more return trips, tribal loyalty and, frequently, a more satisfied customer.
Too often, a digital signage plan is still an afterthought in the branding journey. Multimillion-dollar, well-run companies may not allocate enough resources to provide for the four crucial pillars of a digital signage project: Site Planning, Installation, Technical Support and Content Support. Here are three examples of digital signage projects that surely have fallen short of their initial expectations:
Digital Signs Turned Off
Example #1 – Across from Kiosk & Display headquarters, Wells Fargo's giant digital sign behind the teller line had been turned off for nearly six months. The teller had no knowledge of why this happened.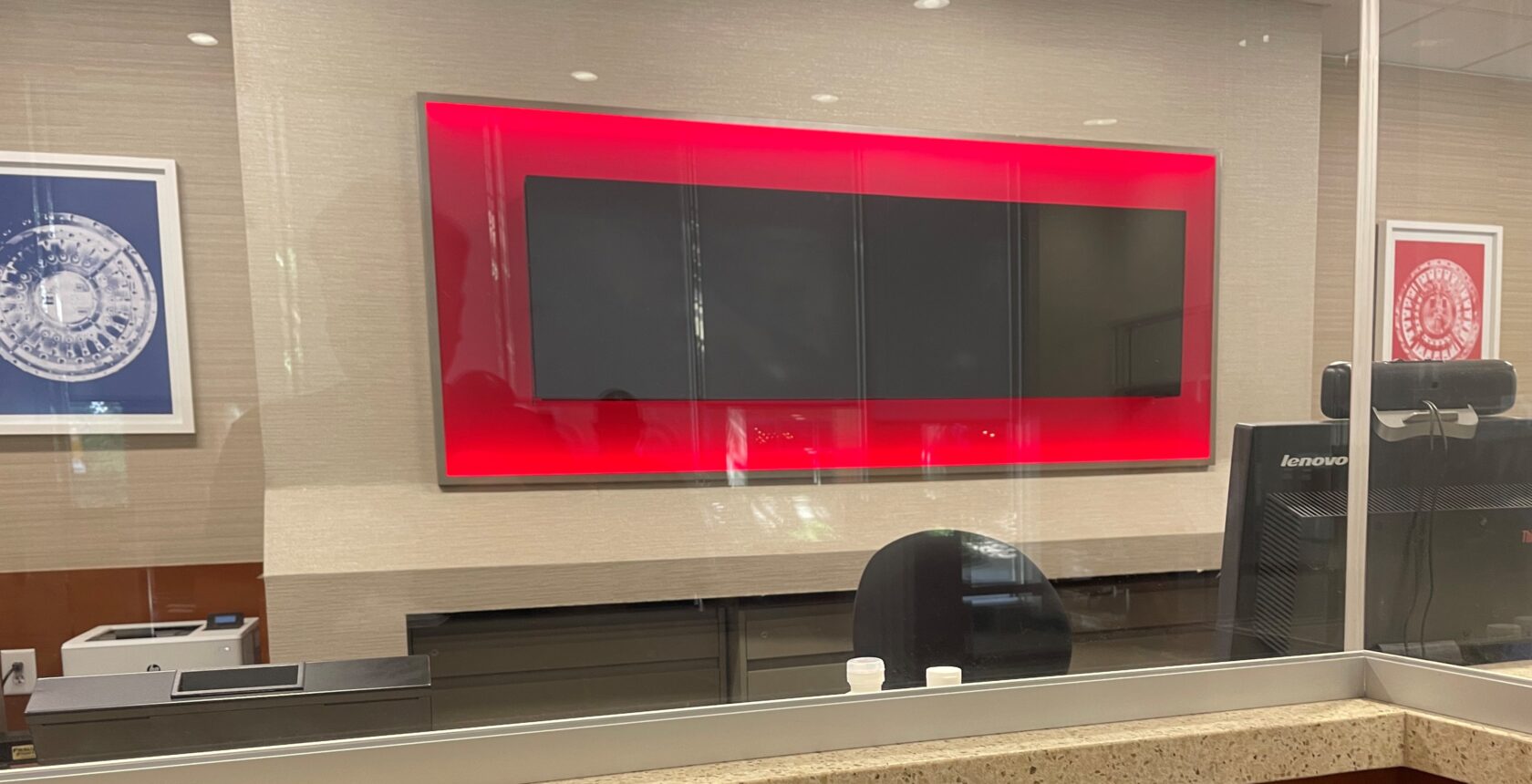 Example #2 – The nearby Twin Peaks Restaurant's screens were turned off during our visit, delivering no value to their customers.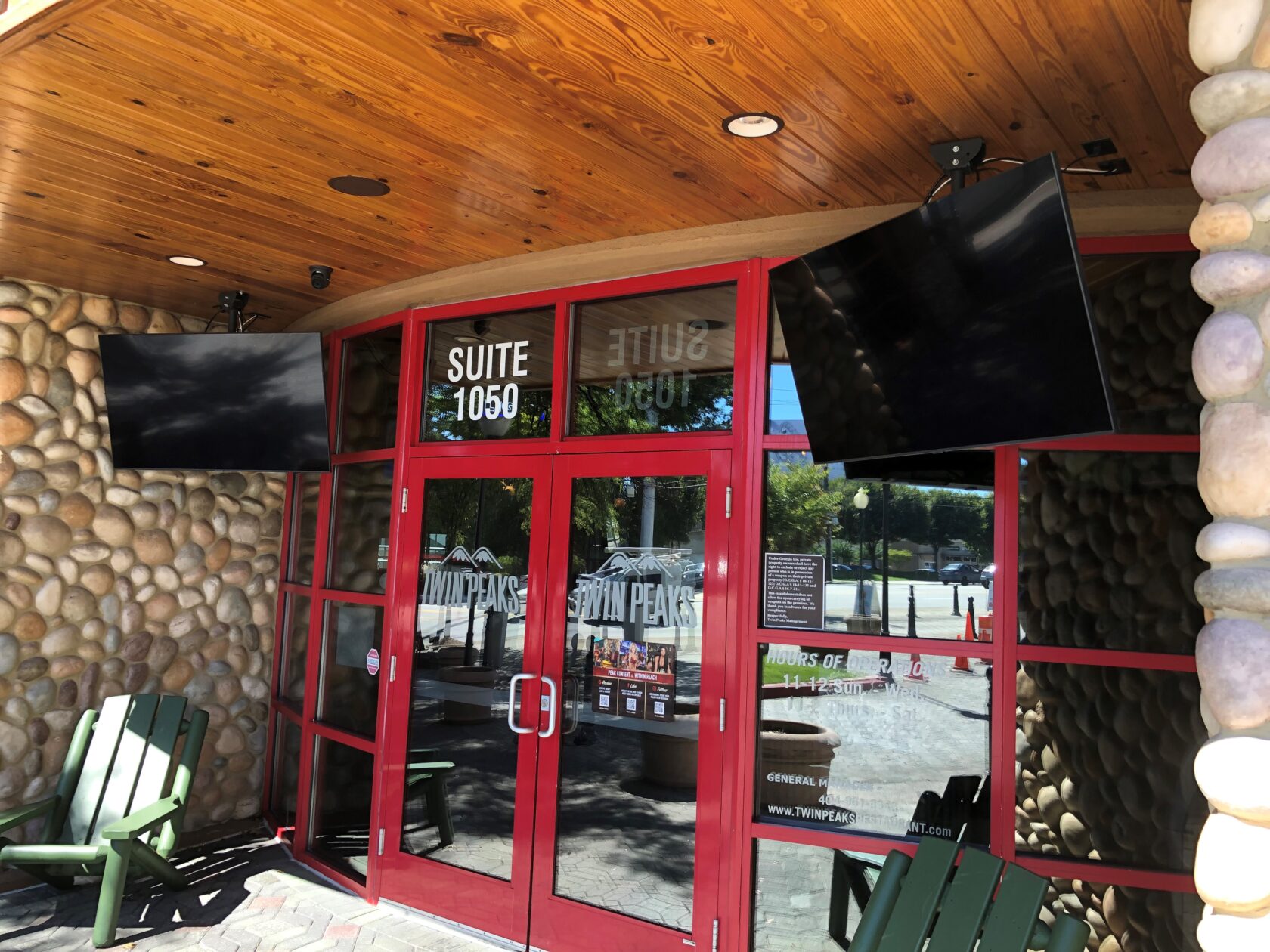 Example #3 – An in-store medical clinic, serving customers in their time of need, turned their displays off for weeks, which not only provides zero value, it detracts from their brand's consistency.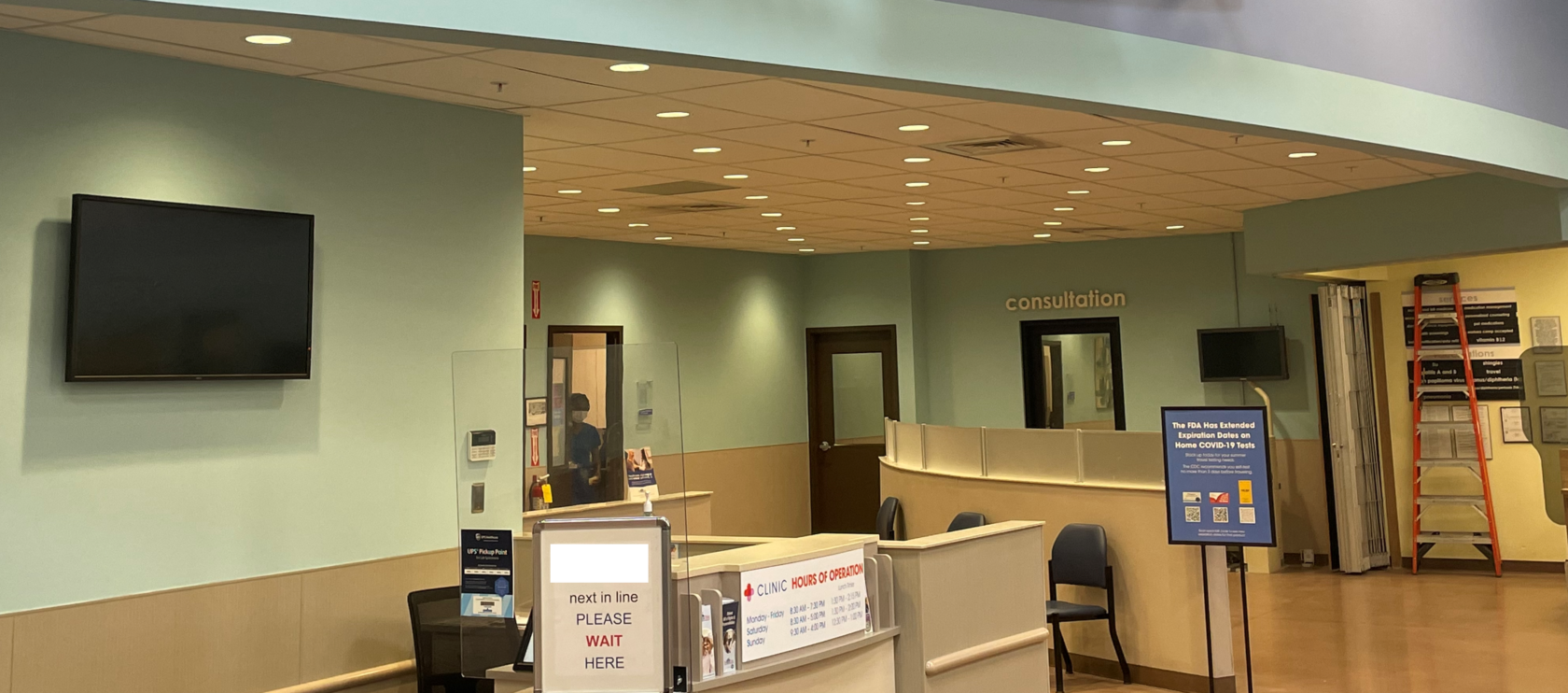 Why does this happen? There are many reasons, but these are the top three:
Lack of ownership by retail leadership.
The retail team's unfamiliarity with the potential of powerful communication.
Overworked IT departments are expected to fully own the retail digital signage program.
Technology can stop performing unexpectedly. When it does, who notices? Who takes action? Do-it-yourself digital signage kits promise full capabilities at a lower cost. What's missing are the humans needed to maintain the four pillars.
Good news! You have options.
Option A: Keep your retail digital signage program in-house
Train and allocate team members to maintain the technical and content elements.
Establish uptime targets.
Develop a monitoring platform and a recovery plan for systems that go offline.
Involve your IT department. Consider your first meeting an opportunity to prove to them why a well-run digital signage program will strengthen your brand and provide value to your customers.
Option B: Partner with a full-service digital signage agency to deliver the four crucial pillars of your digital signage program
Lean on their experience serving your industry and benefit from the planning, consulting and ideation which is usually included at no cost.
Your project will slide in alongside their systematic monitoring, recovery and maintenance they perform for other clients.
This partnership will reduce your daily or weekly involvement but you will still have your finger on the pulse of the project during your monthly or quarterly partnership meetings.
Option C: Wait until you have enough information to decide Option A or Option B
Once you hang a screen, it requires non-stop care and feeding. Wait until you have all the pieces in place to create your exceptional digital signage plan.
Many well-off, well-run companies with good branding have dark screens. The hope is, over time, the power of communicating with digital signage will become more well-known, and more intentional. Until then, know your options, and choose the best one.
The world is only getting nosier. Let digital signage provide clarity.