Creating a digital signage playlist that supports your brand and keeps your audience engaged doesn't have to take all your time. Digital screens are the perfect channel to aggregate and get more mileage from the content you are already creating. Bring your content to life in a vibrant, animated playlist loop.
The perfect digital signage playlist is a blend of timely information, news, engagement, and product promotion. Kiosk & Display has worked with financial institutions, healthcare providers, and manufacturing facilities for years to create fresh and engaging playlists. You can maximize your digital signage investment with these top tips for crafting content that is unique and memorable.
Perfect Playlist Parts
Welcome
Life Stages
Recognition
Social Media
Local Photos
Education
Community Events
Products and Promotions
Weather
Playlist Part: Welcome Message
Greeting visitors with a branded and personalized message from the local manager gives an organized and consistent presentation of your brand. If you use employee-facing digital signage in your back office, greet employees with a message from a manager or CEO.
Playlist Part: Marketing Life Stages
Create content that lets customers know you understand where they are in life and have products and services that fit their needs. Because when customers feel like you understand them, they'll be more likely to think of you in the future.
Playlist Part: Recognition
Acknowledging your top performers with a message celebrating their contributions raises their profile to both customers and coworkers.
Playlist Part: Social Media Feeds
Get more eyes on your screen by sharing local news, businesses, groups and events from your Facebook, Instagram, or Twitter feeds. By doing so you'll position yourself as a good community partner by sharing what others are doing in the community.
Playlist Part: Feature Local Photos
Showcase photos from customers or employees with a contest, calendar, or event you sponsor that matches your brand personality. As a result photographers will be proud to have their photos on display and will share with their own network.
Playlist Part: Educational Guides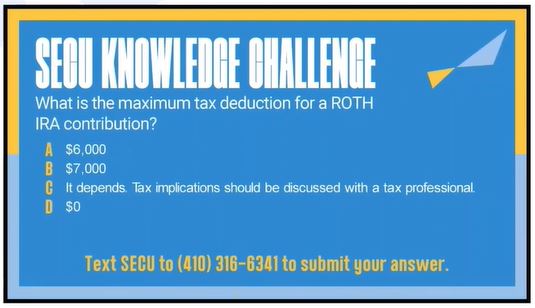 What do you wish customers knew more about your business? Identify it, then put it on your digital screens. Educating customers is the perfect way to build trust without pushing products. Internally, you can test employees' knowledge with company trivia on employee-facing screens to boost learning in a fun, new way. At the same time you can invite employees to text their answer. As a result, responses give the Learning & Development team a point-in-time snapshot of product knowledge levels.
Playlist Part: Community Events
Connect your customers with community events through your city's social media feed, or let us create a branded event template that you can update. Kiosk & Display can make either of these options hyper-local so that your screens only display events that are relevant to each location. For organizations with multiple locations spread across a large geographic area, this is an easy way to share that you are committed to each of the communities you serve.
Playlist Part: Products & Promotions
Don't forget to tell your customers how your products can make their lives easier. Invite your audience to learn through QR codes or reply for more by text.
Playlist Part: Weather
This is information customers always want to know but don't always take the time to check. Provide it as a service that YOU give to them – on screen.
Automate Your Digital Signage Playlists
Many Kiosk & Display clients have amped up their content creation efforts by automating all or portions of their playlists. This means that the content will refresh itself in real time, or at pre-determined intervals. For instance, financial institution clients that use Kadince community involvement software to track their donations, volunteer hours, and events can have those totals (by branch or by institution) fed directly to their digital screens or web site for an automatic, hands-free update.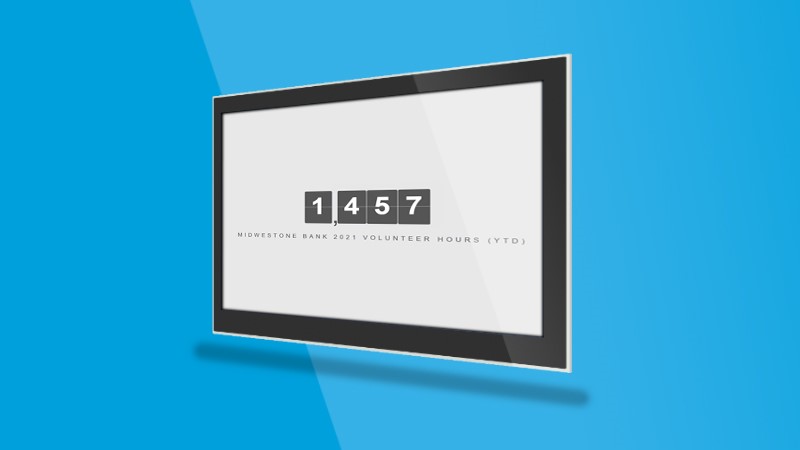 Kadince helps financial institutions track their community involvement efforts and share this data with their communities. A great way to share your community data is on your in-house digital kiosk! With Kadince, it's easy to track, manage, and report all your financial institution's community involvement data, including donation requests, volunteer hours, and more. Read 4 Proven Ways to Share Your Community Impact Story and see how our mutual client Machias Savings Bank does all of this and more.
Summing up, keeping your digital signage content local and relevant supports your brand promise and builds trust with your customers and employees. For more ideas, or a free analysis of your current playlist – no matter which system you currently use – call or message us today.