We often hear from potential clients who tell us they are frustrated with their existing digital signage program. Their content may lack pizzaz, screens don't always work, and the IT Department won't come out to troubleshoot. There's a feeling that their screens aren't as effective as they could be. Yet, these same potential clients are wary of changing providers. Some fear an increased workload. Others say there's just no time for yet another channel to manage. Fortunately, clients who partner with Kiosk & Display can let us do the heavy lifting and put their digital signage program on autopilot – with brilliant results.
Content Creation Options
DIY Digital Signage Content
The first content creation option is to create and schedule content yourself. Some companies keep talented graphic designers on staff and need just a bit of direction from us to make those messages sparkle. The reality is that the majority of clients don't have this luxury, or they prefer to allocate their marketing resources differently.
Design on Demand
That's why Kiosk & Display offers two types of digital signage content packages. The first, called Design on Demand, asks you to send us concepts: campaigns, recognition, events, etc. We take your ideas and create and animate messages for your screens. Once you approve, we upload and deploy them to your content loop during the dates that you specify.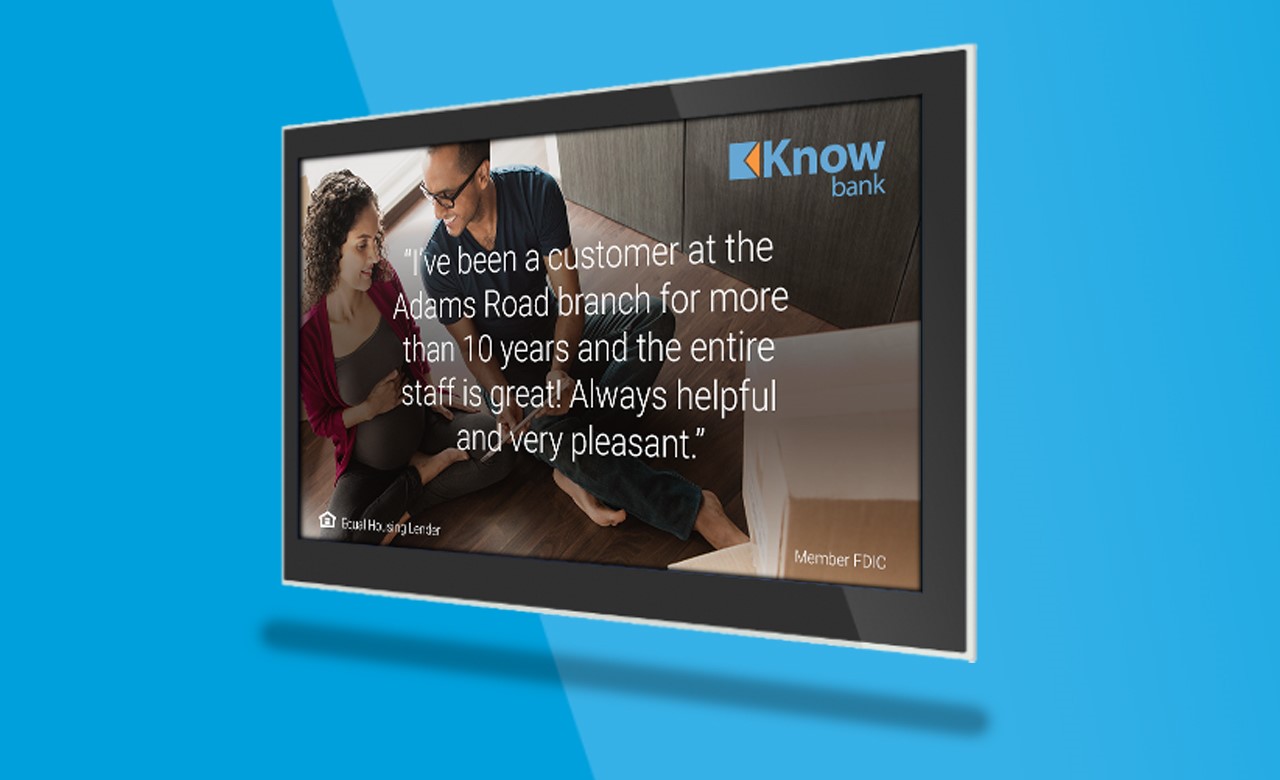 Weekly Scan & Suggest
The second content package is called Weekly Scan & Suggest. As the name implies, we scan your online channels such as your web site, newsletter, and social media. We take the lead creating great content for you. Once you approve, we upload and deploy the messages to your content loop for as long as you like.
Delegate Access to Local Content Managers
Another option is to allow your individual locations to manage a portion of your playlist. Ideas range from recognizing staff members to spotlighting local businesses. When your designated local content creator produces a digital signage message, it gets queued to the marketing team for approval before going live. Concerned that your local employees don't have graphic design skills? No need to worry – we provide fail-proof content templates that prompt for text and images to be placed according to your brand specs.
Leave it to the Content Team
Lastly, clients who have the resources to manage their screens in-house can lean on us as much or as little as they need to. Our talented Content Team is available to fill in during unexpected absences or tackle one-time projects. Many clients turn to us to periodically give their content an expert review and make recommendations for bigger impact.
What About Approvals?
Prospective clients' top concerns revolve around publishing digital signage messages with typos or missing disclosures. Kiosk & Display clients easily manage this in their permission settings; you can designate individuals to create, and others to approve content.
If you use Kadince's marketing compliance approval software, asking team members to approve marketing materials is fast and easy. Automatic approval workflows ensure that all necessary approvers take a look and have a chance to change anything needed. And uploading materials to the software is as easy as just a few clicks.
Not only does Kadince allow marketing teams to work more efficiently, it creates an activity log to document each step in the approval process so you're always ready for an exam. That's peace of mind for both the marketing and compliance teams.
And if you use the Kadince Community™ module, you can have your digital screens display community volunteer hours, upcoming events, and more community involvement data. And this data updates automatically when you update Kadince. What better way to show your community support?!
You can learn more about Kadince and schedule a demo here.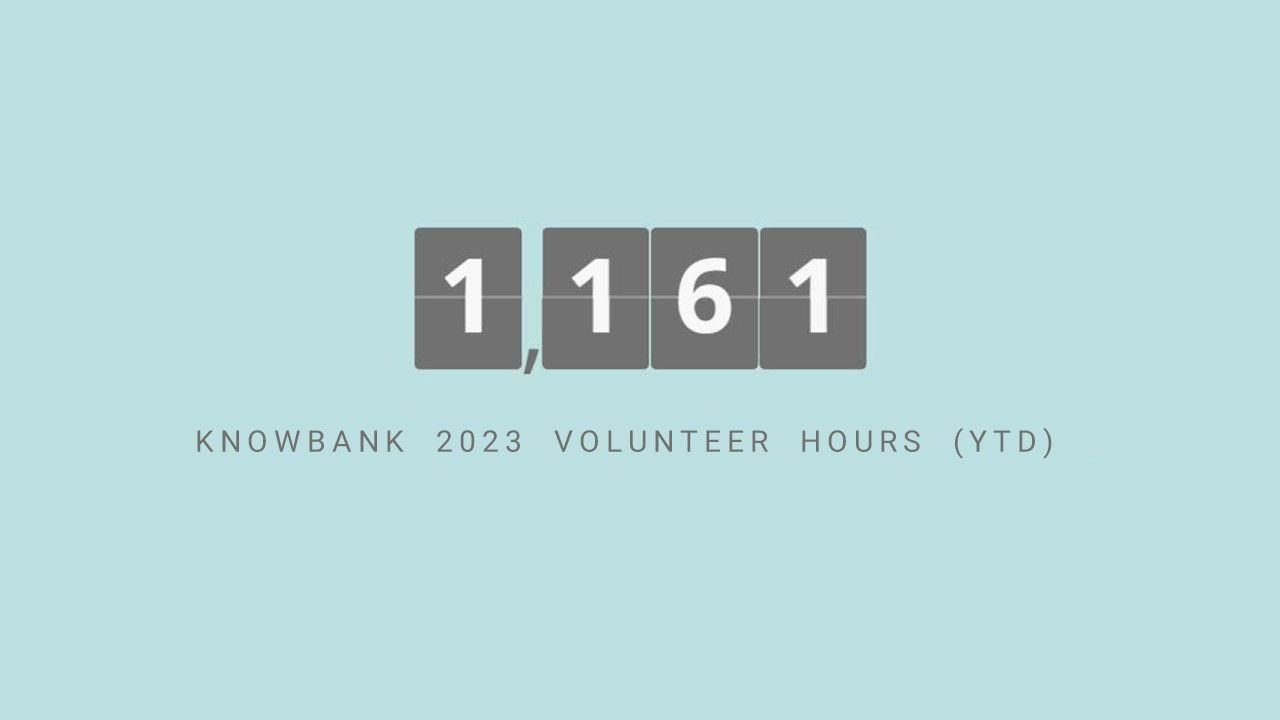 Autopilot Example
Kiosk & Display works with companies of all sizes, from one location to hundreds. Below is a playlist breakdown from one of our financial institution clients that has over 100 locations. The marketing team needs only to approve the messages, then they're automatically loaded and pushed out to the screens:
10% events – content automatically taken from the bank's public web site
25% promotions – content automatically taken from the bank's newsletter, then resized by the K&D team for digital screens
50% evergreen content – content automatically pulled from the client's content library. These messages were developed over time by both the client and K&D.
15% local content – location-specific messages created by branch managers and queued for approval.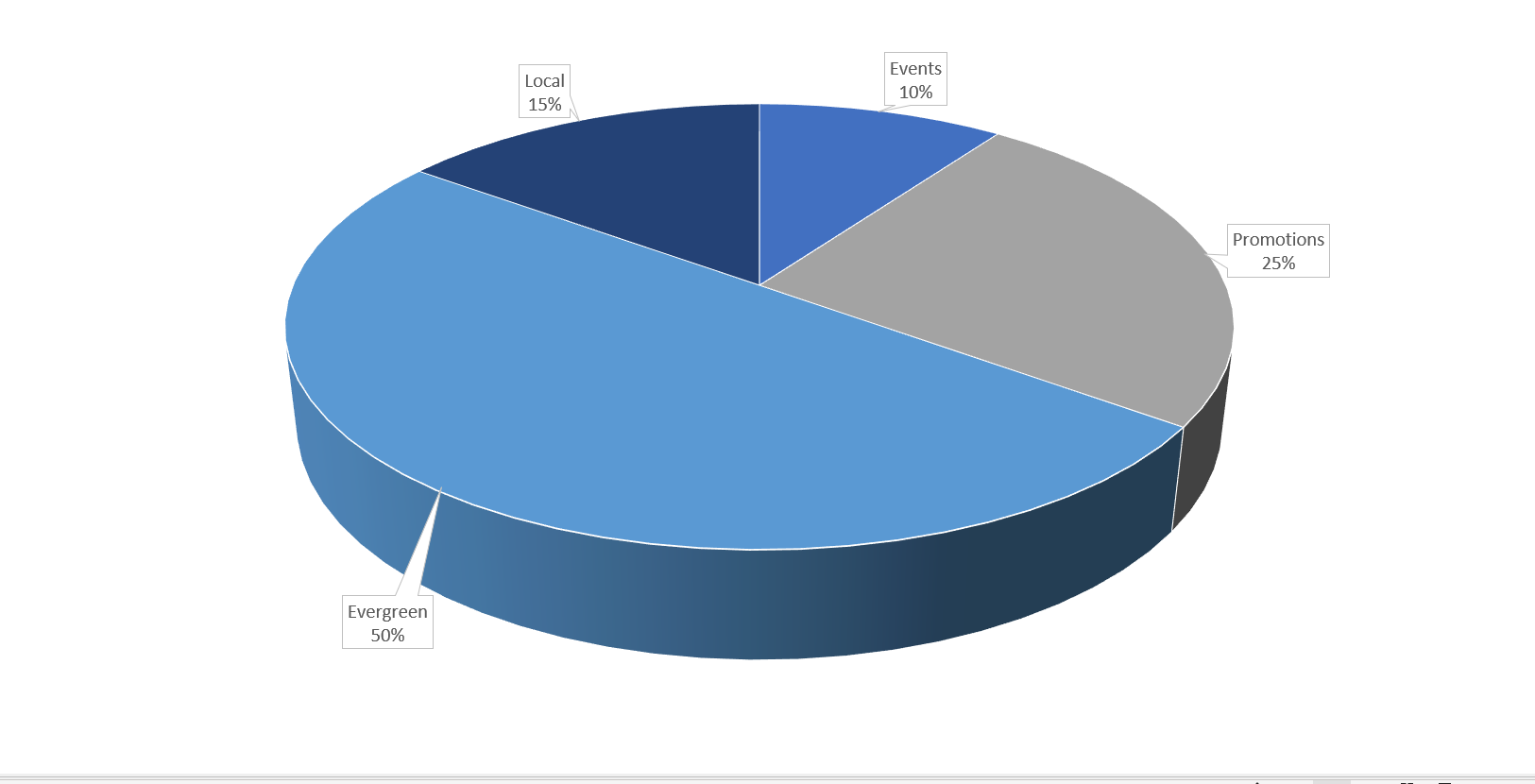 Conclusion
If you're wondering how you can add another channel to your marketing calendar, rest assured Kiosk & Display has your back. Our platform allows you to invest as much or as little time into your digital signage program as you like. Either way, as your full-service digital signage partner we'll make sure you get exceptional results. We're here to support you and make your digital signage messaging as effective as it can be.
Ready to learn more? Schedule a call with K&D's Director, Content Strategy Sharon Klocek-Ibbotson or call 877.585.3387.