Improve employee communication and culture with digital signage.
Today's HR professionals face the never-ending challenge of communicating effectively with employees. It can be even more difficult when some employees don't have access to email, or whose job doesn't require them to work at a computer. The communications challenge grows when teams work across different shifts and locations. How do you improve employee communication?
Read how Kiosk & Display helped Novelis North America keep employees informed and how digital signage contributed to a 13% increase in employee engagement over two years.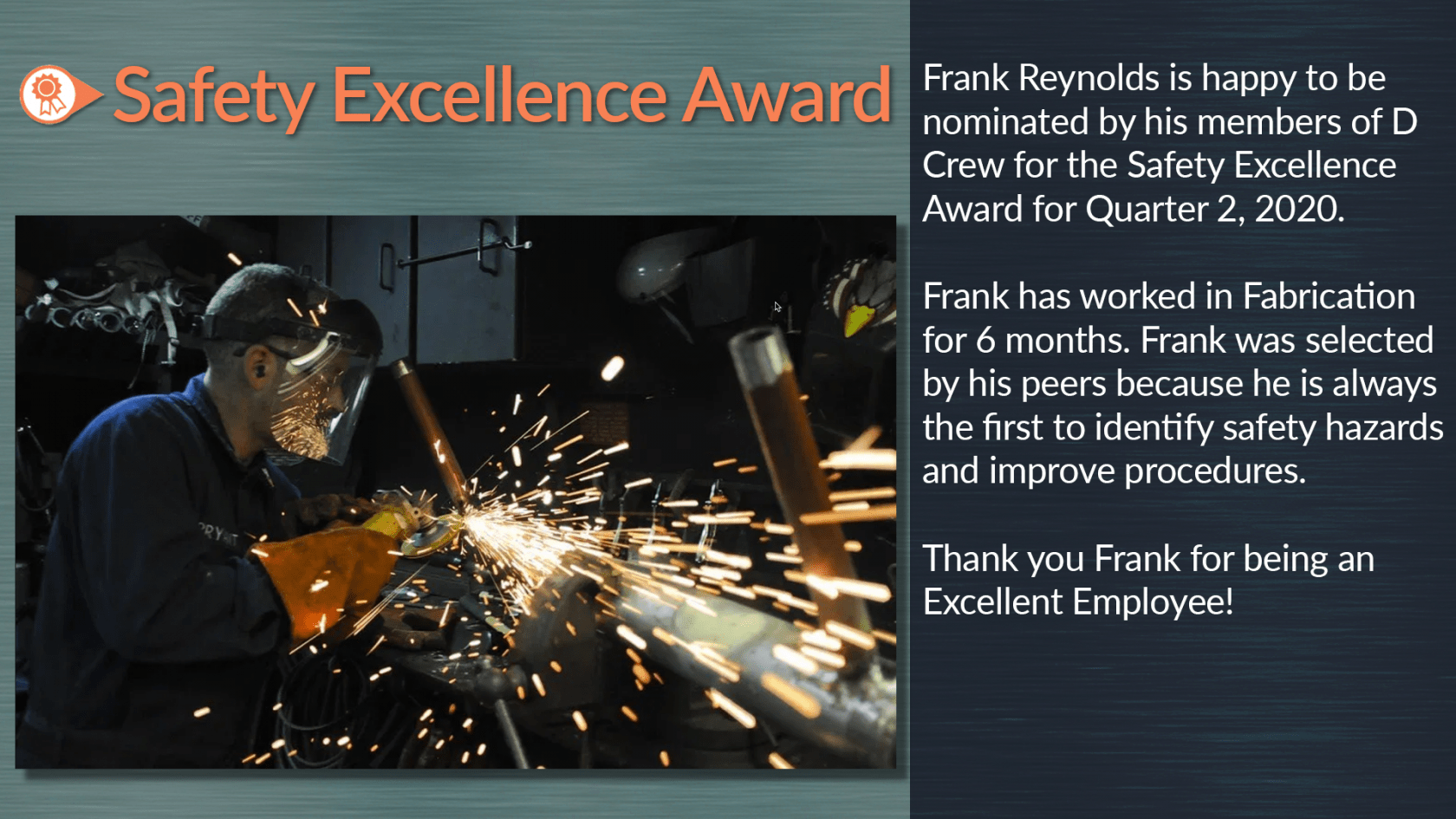 Digital Signage Benefits for Human Resource Professionals
Employee communication takes several forms. You spread morale-building cheer, share details of high-level company goals, and blast everyday reminders that keep the company running. All of it matters. But, when employees suffer from email fatigue or meeting fatigue, it's often the visual reminders that get noticed. You can communicate clearly and build morale with memorable on-screen messages in common areas, break rooms, and manufacturing facility floors.
Digital screens deliver so many benefits for employee communication, one of the biggest benefits being that they communicate one message at a time, clearly and succinctly. Add animation (don't worry, we can help with that) to make your message even more engaging than simply text on a screen. When you think about all the content you can share using digital screens, they become a must-have communication tool that no HR executive should be without. Our clients use digital screens to recognize service anniversaries, company milestones, benefits reminders, open enrollment deadlines, welcome new employees, and more. Best of all, screen content can be centrally managed no matter how many screens, locations, or shifts that you have. You can even share different content to different locations and at different times of day.
For HR professionals, digital signage is communication perfection. Reinforce boring email and meeting content with dynamic digital signage in your workplace. Schedule a meeting – we're ready to take your employee communication to new heights!