From touchscreens to digital posters, digital screens give your branch a modern flair while clearing the clutter.
Bank customers and credit union members are moving to digital channels in record numbers. Isn't it time for your branches to reflect this shift too? As the role of the branch changes, digital screens in your lobbies and at drive-up windows educate and engage customers while improving their financial lives. Content can be customized by region or individual branch and updated from anywhere. Banks and credit unions can choose to allow branches to build their own local content using branded templates. These messages are automatically sent for approval and do not go live until they are approved, saving your creative team time and money.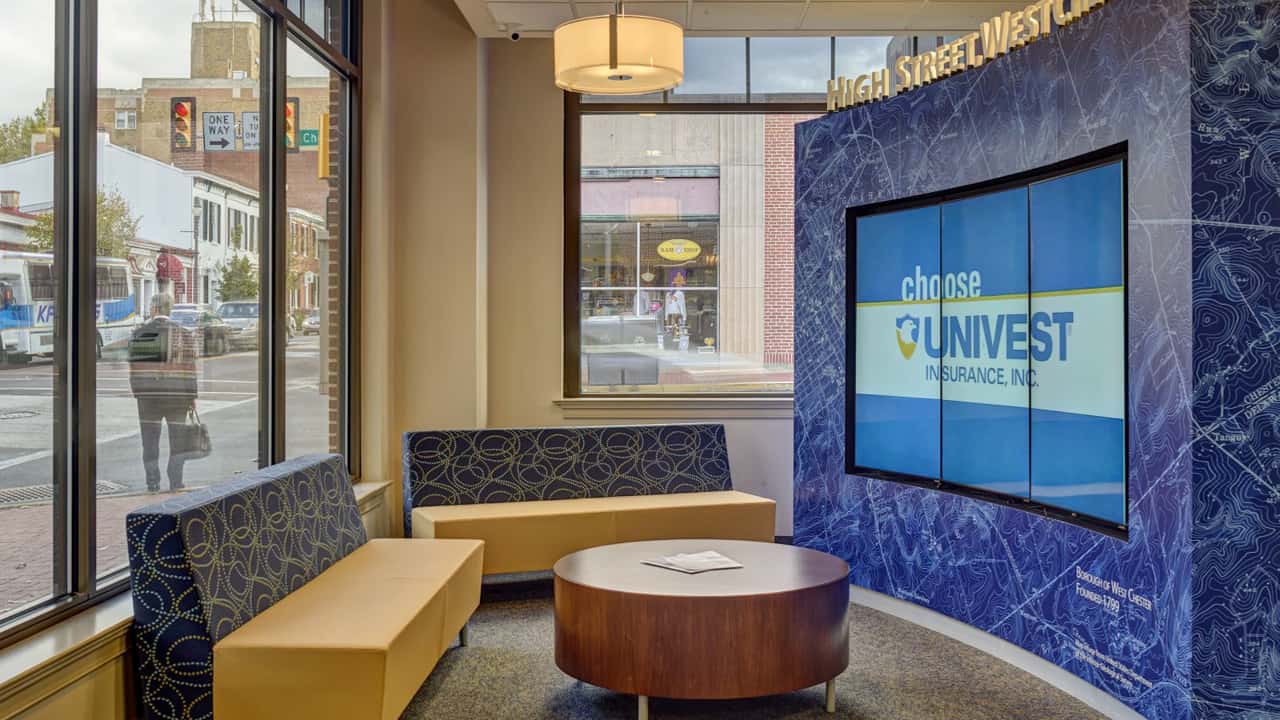 ---

---






K&D Content experts help bank and credit union clients create winning digital signage playlists. Even better, creating winning playlists don't require a large investment of time or effort. We can automate your messages using message templates or feeds from your social media channels. Or, let us design your content for you, keeping it all on-brand. Check out our gallery for ways that digital signage can give your branch lobbies and drive up windows an updated look, while reducing clutter. Make your marketing dollars go further using eye-catching animated digital signage.
Increase your marketing message's reach with digital signage in your lobbies and drive-up lanes. We can't wait to help you find the perfect solution!