From touchscreens to digital posters, digital screens give your branch a modern flair while clearing the clutter.
Bank customers and credit union members are moving to digital channels in record numbers. Isn't it time for your branches to reflect this shift too? While the role of the branch hasn't changed, digital screens in your lobbies and at drive-up windows can educate and engage customers while improving their financial lives. Content can be customized by region or individual branch, no matter where your marketing team is located. Banks and credit unions can choose to allow branches to build their own local content using branded templates. These messages are automatically sent for approval and do not go live until they are approved, saving your creative team time and money.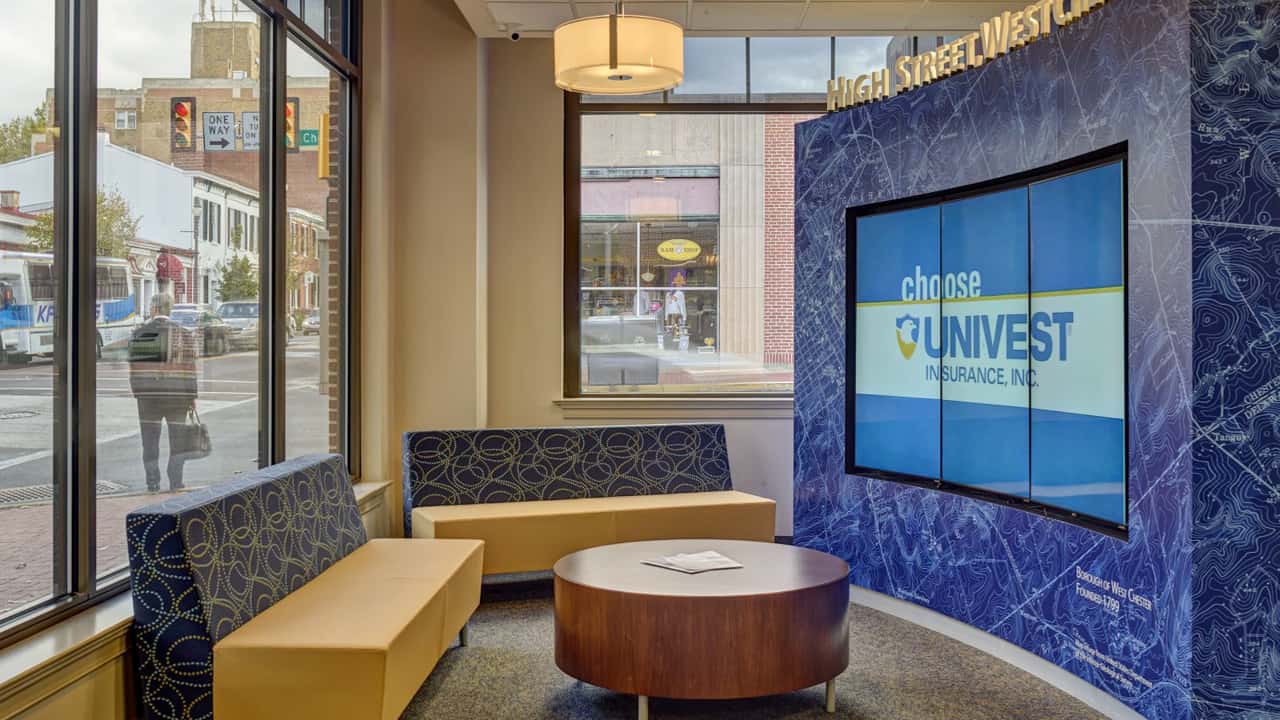 Digital 'Small Business Spotlight' provides incentives that recognize and reward local business owners.
See how SECU Credit Union gamifies employee product knowledge and builds a dynamic culture using digital signage.
What are the most effective types of digital signage content? We measured eyes on screens.
Case Study: Learn how Machias Savings Bank created a real-time impact with a text-to-vote tool that engages in the branch and in the community.
Case Study: See how Michigan First Credit Union celebrates its rich history with digital displays and a touch-screen that allows users to scroll through the decades or search for a specific event.
Here's how you can make the case for digital signage in your lobbies with a 51% return on investment.
Digital signage pays for itself. See the sample ROI from a large Midwest bank.
Use our ROI calculator to determine your digital signage return on investment.
---

---






K&D Content experts help bank and credit union clients create winning digital signage playlists. Even better, creating winning playlists don't require a large investment of time or effort. We can automate your messages using message templates or feeds from your social media channels. Or, let us design your content for you, keeping it all on-brand. Check out our gallery for ways that digital signage can give your branch lobbies and drive up windows an updated look, while reducing clutter. Make your marketing dollars go further using eye-catching animated digital signage.
Increase your marketing message's reach with digital signage in your lobbies and drive-up lanes. We can't wait to help you find the perfect solution!